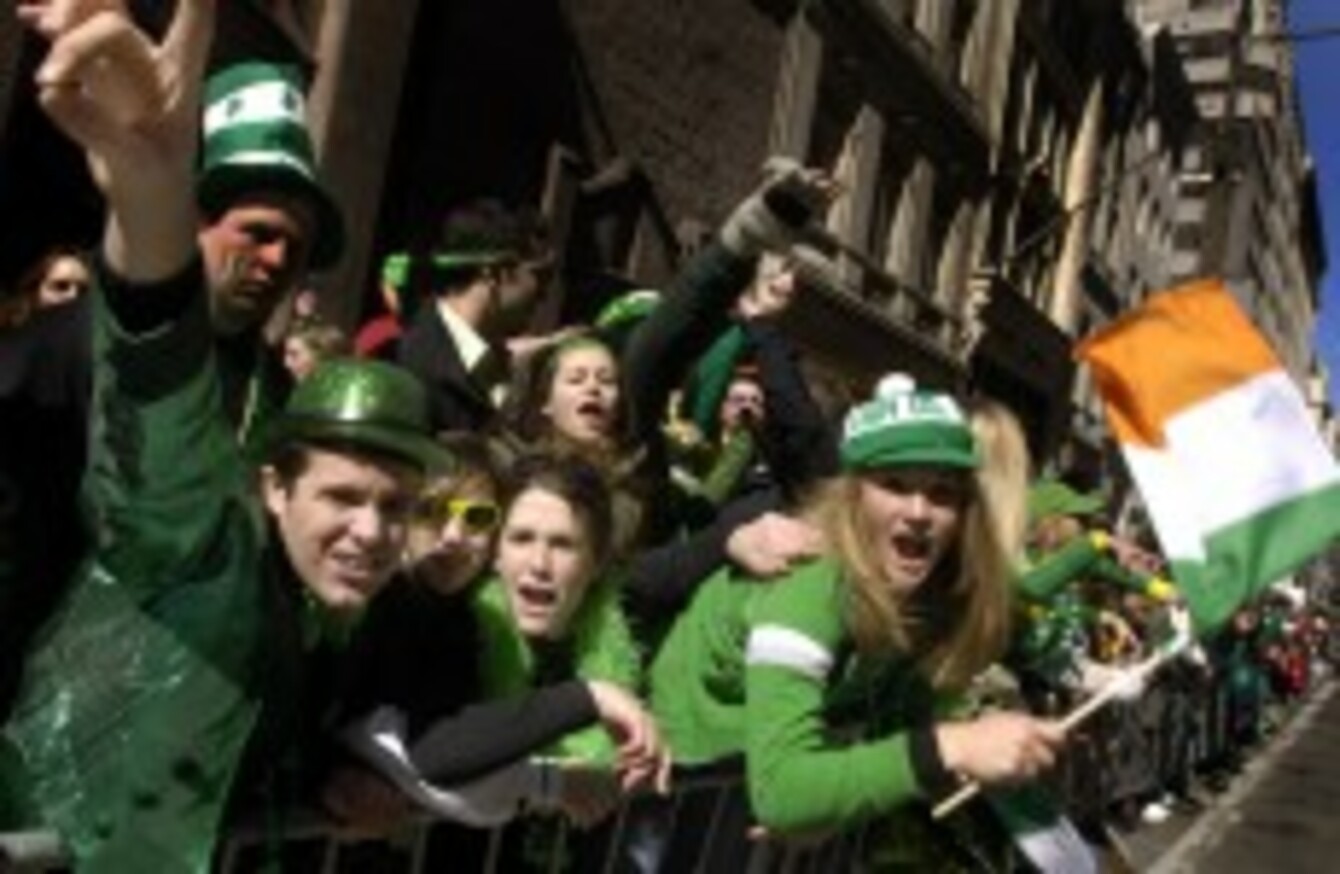 Revellers in New York at the 2006 St Patrick's Day Parade
Image: Jason DeCrow/AP/Press Association Images
Revellers in New York at the 2006 St Patrick's Day Parade
Image: Jason DeCrow/AP/Press Association Images
THE GOVERNMENT HAS confirmed it will introduce a new "Certificate of Irish Heritage" for members of the diaspora from October.
The document will be available to people living abroad who do not qualify for Irish citizenship, but who want their roots here to be officially recognised. Anybody applying for the certificate will have to provide proof of their ancestry and connection with the country.
Tánaiste and Minister for Foreign Affairs Eamon Gilmore said in a statement that the measure was designed to be more "inclusive" of the diaspora. The certificates will "give official recognition to the many people worldwide who are conscious of their Irish heritage and feel a strong affinity for Ireland," he said. "It will not, however, confer any citizenship or other legal rights or entitlements to the successful applicants."
It's expected there will be a charge for users of the service.
The idea of such a certificate was first discussed by the previous Fianna Fáil/Green government after the Global Irish Economic Forum of high-powered diaspora members at Farmleigh in 2009.  It has been touted as a way of increasing economic ties with the Irish community worldwide, which some estimates have put at up to 70million people.
Labour TD Gerald Nash has welcomed the move, saying the programme was "an appropriate and meaningful way" to recognise those who are not Irish citizens, "yet have a wish to have their Irish connections and heritage acknowledged by the State." He added that he expects "significant economic, social and cultural benefits will accrue" from the certificates.