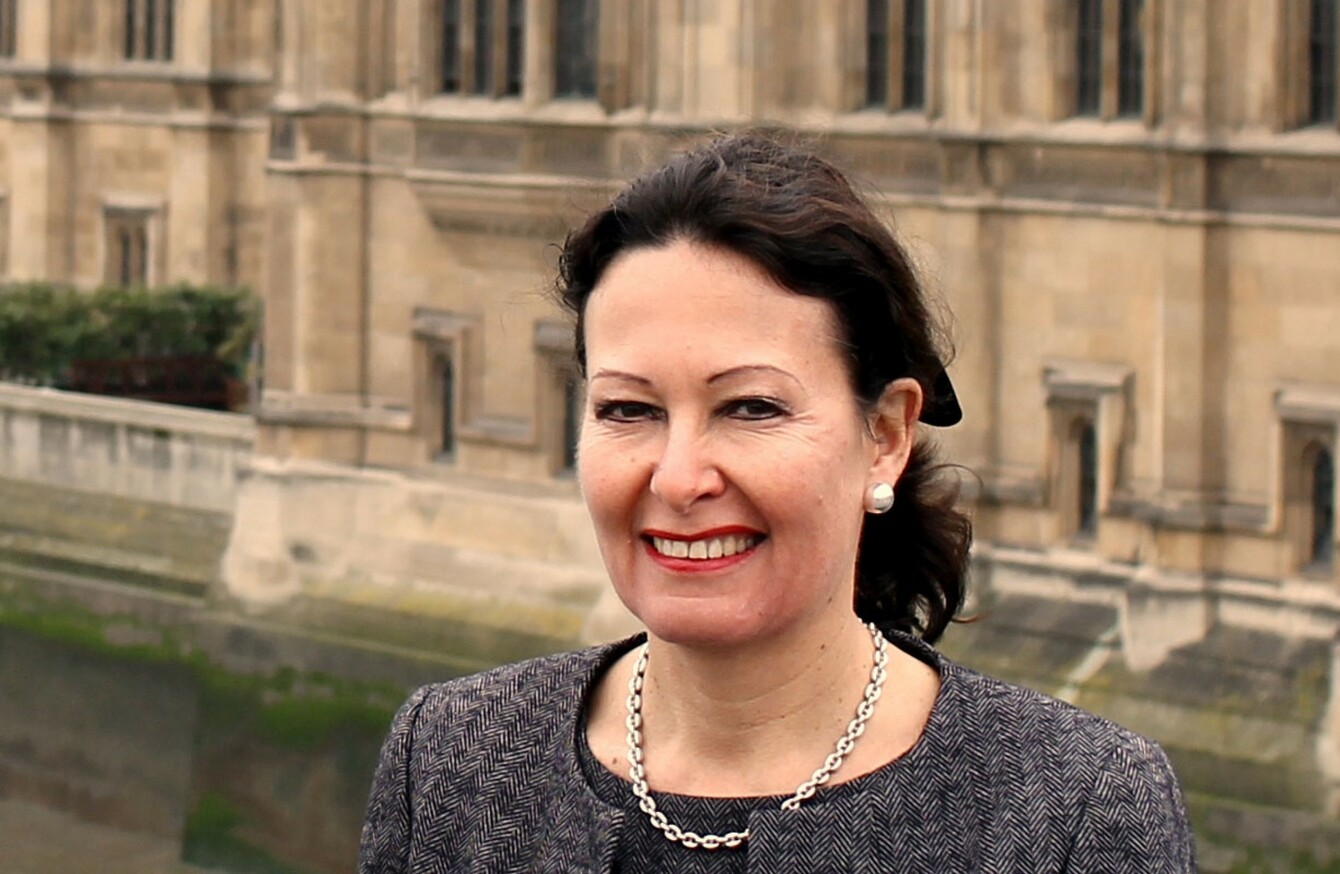 Anne Marie Morris has been MP for Newton Abbot for seven years
Image: Conservative Party
Anne Marie Morris has been MP for Newton Abbot for seven years
Image: Conservative Party
A CONSERVATIVE MP has issued an apology after she said that UK leaving the EU without a deal would be a "real n***** in the woodpile".
Newton Abbot MP Anne Marie Morris was at a meeting of eurosceptics in London today, when she used the phrase, the Huffington Post reports.
Morris was speaking on a panel that included other Tory MPs, but it was said she was not challenged on the remark.
She had detailed that only a small number of British financial services would be affected by Brexit, before saying: "Now I'm sure there will be many people who'll challenge that, but my response and my request is look at the detail, it isn't all doom and gloom.
Now we get to the real n***** in the woodpile which is in two years – what happens if there is no deal?
The racially offensive phrase refers to something that is contrary to its appearance in a situation. It dates back to the mid-19th century and it is believed it was used in America's southern states to refer to slaves who'd concealed themselves in order to flee and secure their freedom.
Other MPs were quick to go on the attack on Morris, and called on the Conservative Party to immediately withdraw the whip from the Newton Abbot representative.
Green Party co-leader Caroline Lucas called the use of the phrase "appalling" while Liberal Democrat leader called it "a disgusting comment".
In a statement to the BBC, Morris said: "The comment was totally unintentional. I apologise unreservedly for any offence caused."
The same phrase was used by Conservative peer Lord Dixon-Smith in the House of Lords in 2008. He apologised at the time and said that he had "left his brains behind".