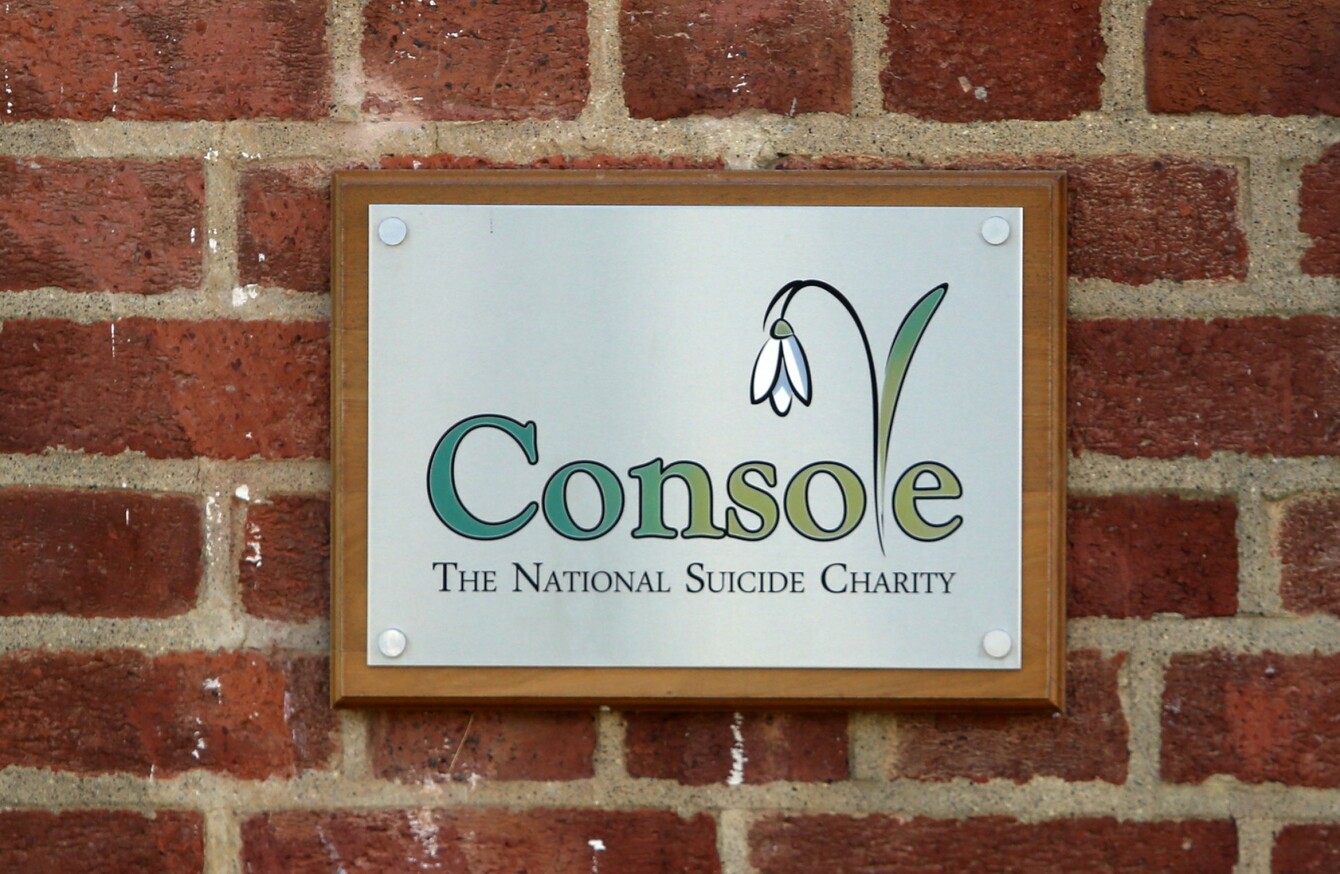 Image: Sam Boal/RollingNews.ie
Image: Sam Boal/RollingNews.ie
A FULL LIST of assets of former Console CEO Paul Kelly, his wife Patricia and their son Tim is expected to be handed over this afternoon on the foot of a High Court order.
The disclosure of assets will come following a weekend of fresh revelations about the charity and its former CEO.
The Kellys' case is also due back in the High Court tomorrow morning.
Paul Kelly stepped down as Console CEO a number of weeks ago after a HSE audit into the charity showed huge financial irregularities.
Kelly was shown to have a history of deception and had spent almost half a million euro on foreign trips, designer clothes, eating out and other expenses between 2012 and 2014 – while another half a million was spent on salaries and cars for him and his wife.
Interim CEO David Hall – who took over after Kelly stepped down – told TheJournal.ie this morning that a list of the Kelly's assets was due to be handed over to him today by 1pm.
"The judge made an order last week when he froze their assets for them to make a list of their assets today by one o'clock," said Hall.
And also any transactions over the past four years disposing of any assets or transferring any assets.
Impersonating a doctor 
In another development, RTÉ This Week revealed yesterday that Paul Kelly had been questioned by the Department of Health in 2011 over the fact that he masqueraded as a doctor in the past.
The programme reported that Tommy Morris – a former parliamentary assistant to TD Derek Keating – had contacted the department over concerns he had regarding Kelly five years ago.
In a statement, the Department of Health said that its principal officer in the Mental Health Unit had been called by a staff member working in a TDs office in the Oireachtas who had raised concerns that Kelly had worked as a casualty ward doctor in Baggot Street Hospital in the early 1980s before being caught by gardaí.
The department said that the call had been "general in nature" and that the caller had declined to submit his concerns in writing.
A spokesperson for the department said that Kelly had been questioned following the call over the impersonation.
The spokesperson said:
Mr Kelly stated that the impersonation had been a "prank" in his student days some 30 years earlier and that this had been dealt with in court at the time where the Probation Act was applied.
Fine Gael senator James Reilly – who was Minister for Health at the time that Kelly was questioned – previously said at the beginning of the month that he had met with Morris "on many occasions" and recalled that Morris had mentioned Paul Kelly to him before.
"I do recall Tommy raising Paul Kelly with me on one such occasion in the Dáil canteen, but nothing specific," said Reilly.
"As was my regular practice, I would have advised him to follow up and put these concerns in writing.
Any such records should be in the Department of Health.
Speaking to This Week, Morris said that he had gone into detail about the concerns he had regarding Paul Kelly with the former health minister and that Reilly had called his private office with the concerns.
"He came back to me and he gave me a name of an official in the department – principal officer.
I clearly recall telling the minister this was a very serious matter.
TheJournal.ie has contacted Senator Reilly for further comment.
Stolen horse 
In a related matter, gardaí are investigating the alleged theft of a horse from a facility in Longford believed to belong to the Kellys.
Gardaí confirmed that they were investigating the theft of a horse, horsebox and various equestrian equipment as well as the unauthorised taking of a car from a facility in Cloghan Lodge, Cloghan, Moydew in Co Longford.
The incident occurred last Thursday between 10am and 12 midday.
It is believed that the men who stole the horse were acting under the pretence of being gardaí there to seize the assets of Console.
They are not believed to have been dressed in uniform or to have shown any identification when they took the animal and the other items.
Gerry Flynn – who runs the equestrian centre from which the horse was taken – confirmed to TheJournal.ie that the horse in question is named Ecapitola and that it belonged to the Kelly's daughter Robyn Kelly, who is a show jumper.
David Hall said that he had been made aware of the theft and that he had passed the information onto the gardaí.  
Comments have been disabled as a case is before the courts.