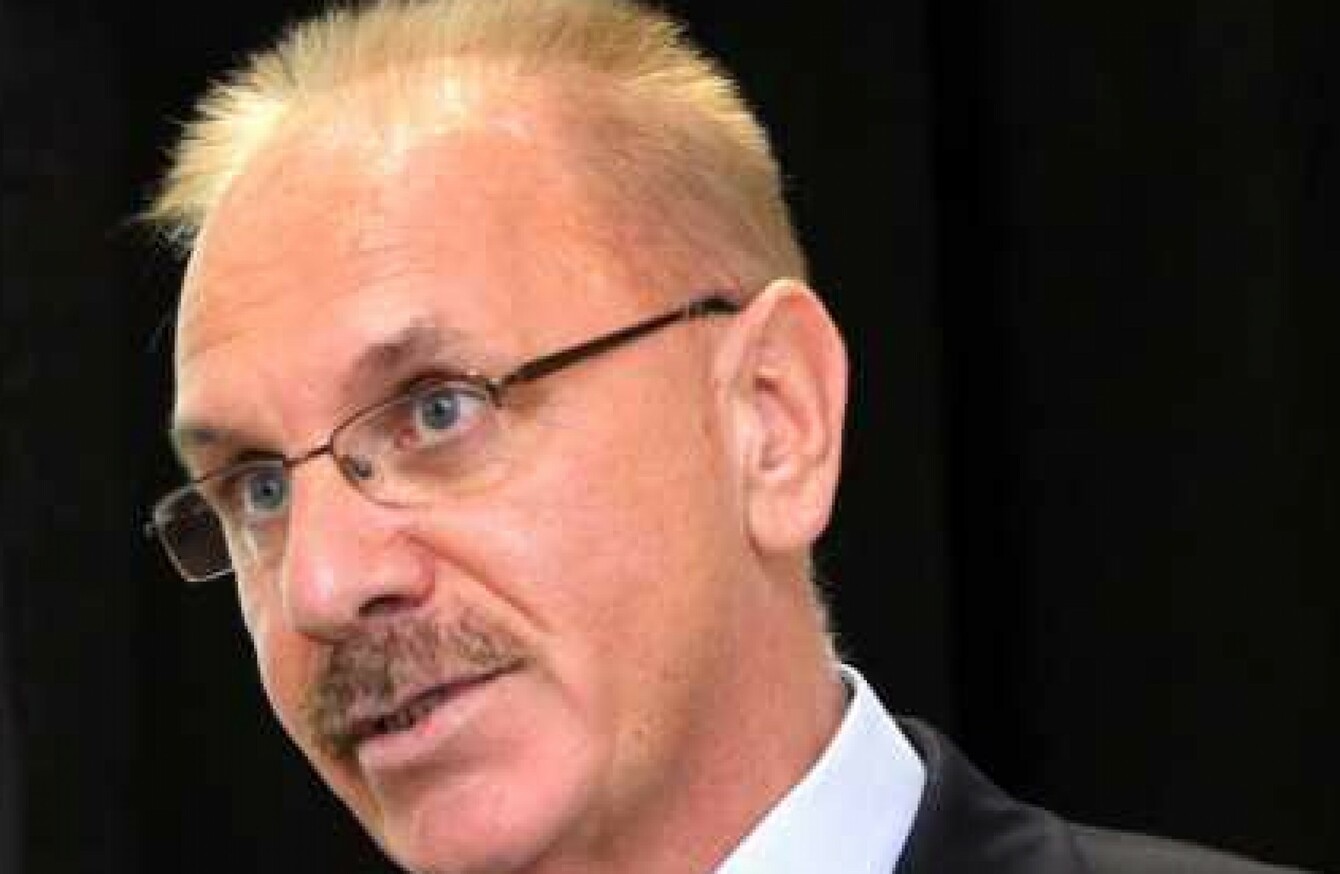 AN AUDIT OF the charity Console has found that half a million euro was spent on foreign trips, designer clothes, eating out and other expenses between 2012 and 2014 – while another half a million was spent on salaries and cars for Paul Kelly and his wife Patricia Kelly.
Paul, Patricia and their son Tim Kelly used eleven credit cards over the three year period.
That's according to a draft copy of the HSE audit into the finances and governance of Console, which RTÉ Investigates has seen extracts of.
Amongst the items the cards were used for were large unvouched cash withdrawals, trips to Australia, New Zealand, Singapore and other destinations, designer clothing in outlets such as Ralph Lauren and Hugo Boss, dining out, rugby world cup tickets and dental work.
Between 2012 and 2014 the CEO and his wife made a total of 428 cash withdrawals totalling €83,484.
Spending 
Between 2012 and 2014 Console reduced the number of helplines from six to two. Console informed the audit team that the cost of running its two helplines in 2014 was €346,560 – of which the HSE provided €294,000. During the audit no documentation was provided to the audit team to support this costing.
Paul Kelly resigned as chief executive of the Console suicide charity last week in advance of a RTÉ Investigations Unit special for Prime Time broadcast on RTÉ One.
Today, opposition parties voiced criticisms against the Charities Regulatory Authority in relation to the latest scandal at Console.
A draft report of a HSE internal Audit has found evidence of large amounts of money being withdrawn or spent from Console accounts from 2012 to 2014. Here's where that money went:
Salaries 
From 2012 to 2014 Paul Kelly and his wife Patricia Kelly received significant payments and benefits from Console.
Paul Kelly received Consultancy payments of €218,586, plus a 2009 Mercedes CLS costing €30,600 (fully expensed) and four credit cards.
Patricia Kelly received salary payments €67,149, plus a 2010 Audi Q5 costing €57,000 (fully expensed) and four credit cards.
While a son was paid £600 sterling (around €723) a week tax free by the charity.
Credit Cards
Between 2012 and 2014, €736,000 was spent on Console's credit cards.
During that time there were 20 credit cards held by Console. Paul Kelly, Patricia Kelly and their son Tim Kelly held 11 of these 20 credit cards.
Paul Kelly held two cards in his own name and two cards in the name of an employee who had left the organisation over six years previously. Patricia Kelly held four cards and Tim Kelly held three cards.
The expenditure on these 11 cards was €464,777, representing 63% of total credit card expenditure.
The table below breaks down the spending on the 11 cards:
For a larger image, click here. 
The largest expenditure on the cards was cash withdrawals of €87,027. Of these Paul Kelly withdrew €66,296. There was no documentation to identify how these cash sums were used.
Paul Kelly used two credit cards assigned to a former employee who had left the organisation at least six years previously, €128,169 was spent on these credit cards between 2012 and 2014, including cash withdrawals of €28,785.
RTÉ reports that inconsistent, vague and inaccurate information was provided to the audit about the identity of the person named as the credit card holder.
Trips
Some €71,460 was spent on credit cards for trips to Australia, New Zealand, Hong Kong, Singapore, Madrid, Barcelona, Rome, Tenerife, Nice, Paris and London.
There were inaccurate records to identify the full extent of foreign travel expenditure.
There were trips to Australia and the Far East around Christmas and the New Year in 2012 and into 2013.
Large and frequent cash withdrawals by credit card were made on these foreign trips.
A further €2,083 was spent on 2015 Rugby World Cup Ticket on Patricia Kelly's credit cards. Console told the audit team that these tickets were raffled for fund raising purposes. However, no documentation was not provided by Console to support this.
Dining out and groceries 
Between 2012 and 2014, €32,900 was spent on dining out in restaurants – of this €24,960, 76% was incurred by Paul Kelly (€14,389), Patricia Kelly (€1,453) and their son Tim (€9,119).
A further €24,659 was spent on credit cards to purchase groceries. Of this €20,013 was incurred by Paul Kelly (€13,895), Patricia Kelly (€4,784) and Tim Kelly (€1,334).
Clothes
Credit cards were used to spend €8,377 on designer and other clothing. There were 58 transactions on clothing at 22 retailers. Tim Kelly spent €3,099 of this.
Clothes were bought in Ralph Lauren, Hugo Boss, Moss Bros, Bershka, Coast, River Island and Topshop.
During the audit different explanations were provided by Console for individual clothing transactions.
A €358 expenditure in Moss was described by Console as being "clothing for poor family" and "Console fund raiser."
A clothing allowance policy was provided by Console during the audit to the audit team. It was dated 2010, however the electronic properties of the document identified that it had been created hours before it was emailed to the internal audit.
Phone bills
The total cost of mobile phone bills came to €48,011 and was paid by Console.
Patricia Kelly's bill amounted to €32,618 for the period. Paul Kelly's bill came to €11,977 and Tim Kelly's bill came to €3,415.
The costs of mobile phones used by Paul and Patricia Kelly were invoiced to a company established by Mr. Kelly but which was dissolved in 2005.