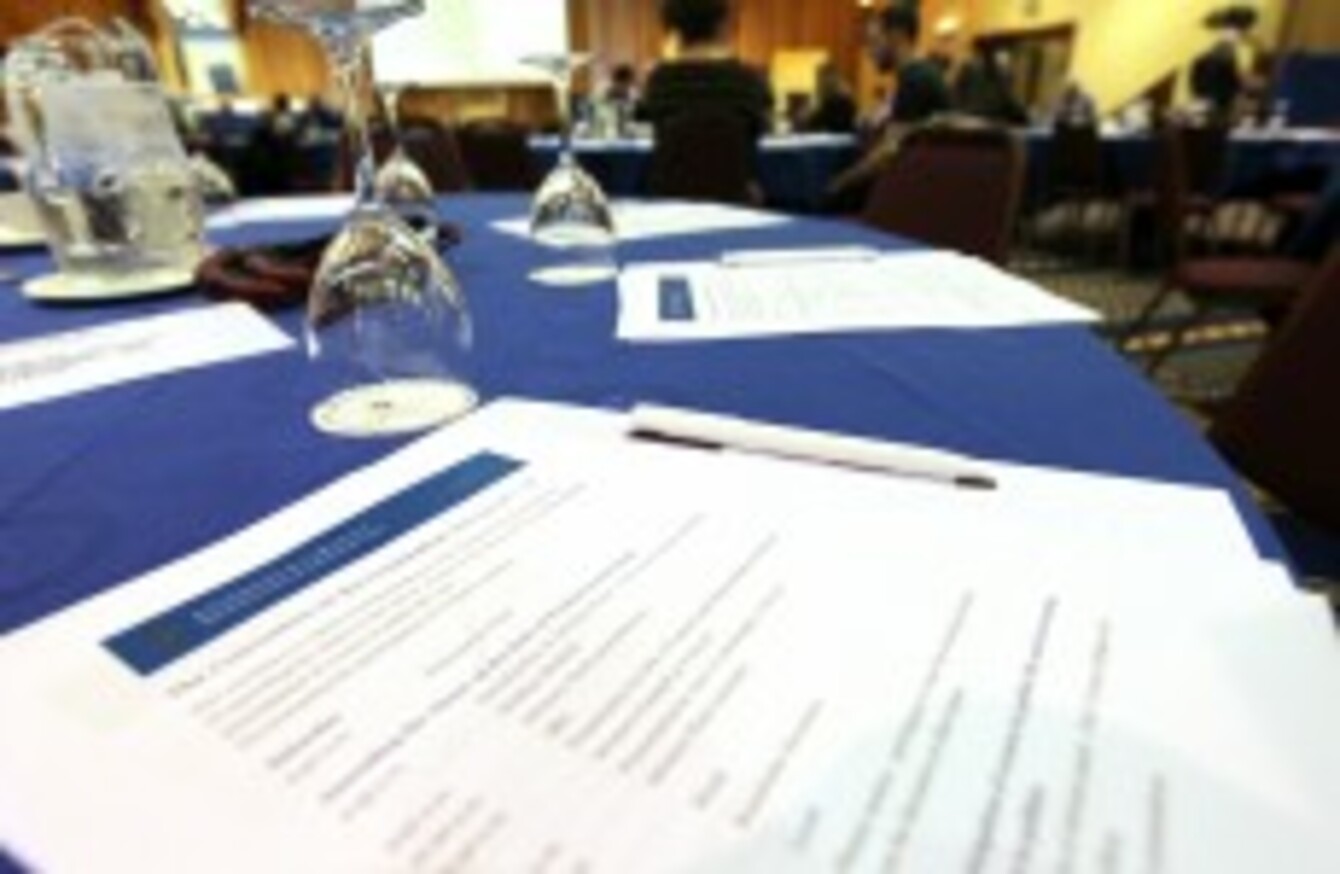 Image: Photocall Ireland!
Image: Photocall Ireland!
THE CONSTITUTIONAL CONVENTION will meet again today. This time, Dáil reform is on the agenda.
The two-day gathering in Dublin will include speeches, panel discussions and expert opinion on the topic so delegates can made recommendations to the houses of the Oireachtas.
A number of elected representatives from Yemen, Egypt, Tunisia and Libya are attending the form to learn from its work. It is hoped the visit, organised by the Association of European Parliamentarians in Africa, will facilitate similar dialogue and activities pertaining to the countries' constitutions at a time of unparalleled instability.
Dáil reform was chosen as the topic for discussion after a regional tour by Convention members.
"How Dáil Éireann does its business goes to the very heart of our democracy and this weekend will be an opportunity to assess if the current system is fit for purpose and is capable of working through the more complex architecture of modern-day governance," said chairman Tom Arnold.
We are also looking forward to hearing from and engaging with politicians from Egypt, Tunisia, Libya and Yemen. Following recent upheaval in these countries new constitutions are being forged in all four states.
"The visiting delegates are parliamentarians in their respective countries and will be visiting the Convention to observe and engage with this initiative in deliberative democracy."
Speakers today include former Taoiseach John Bruton, former minister Noel Dempsey and sitting TD Jerry Buttimer.
Proceedings from the Convention will be live streamed at constitution.ie.