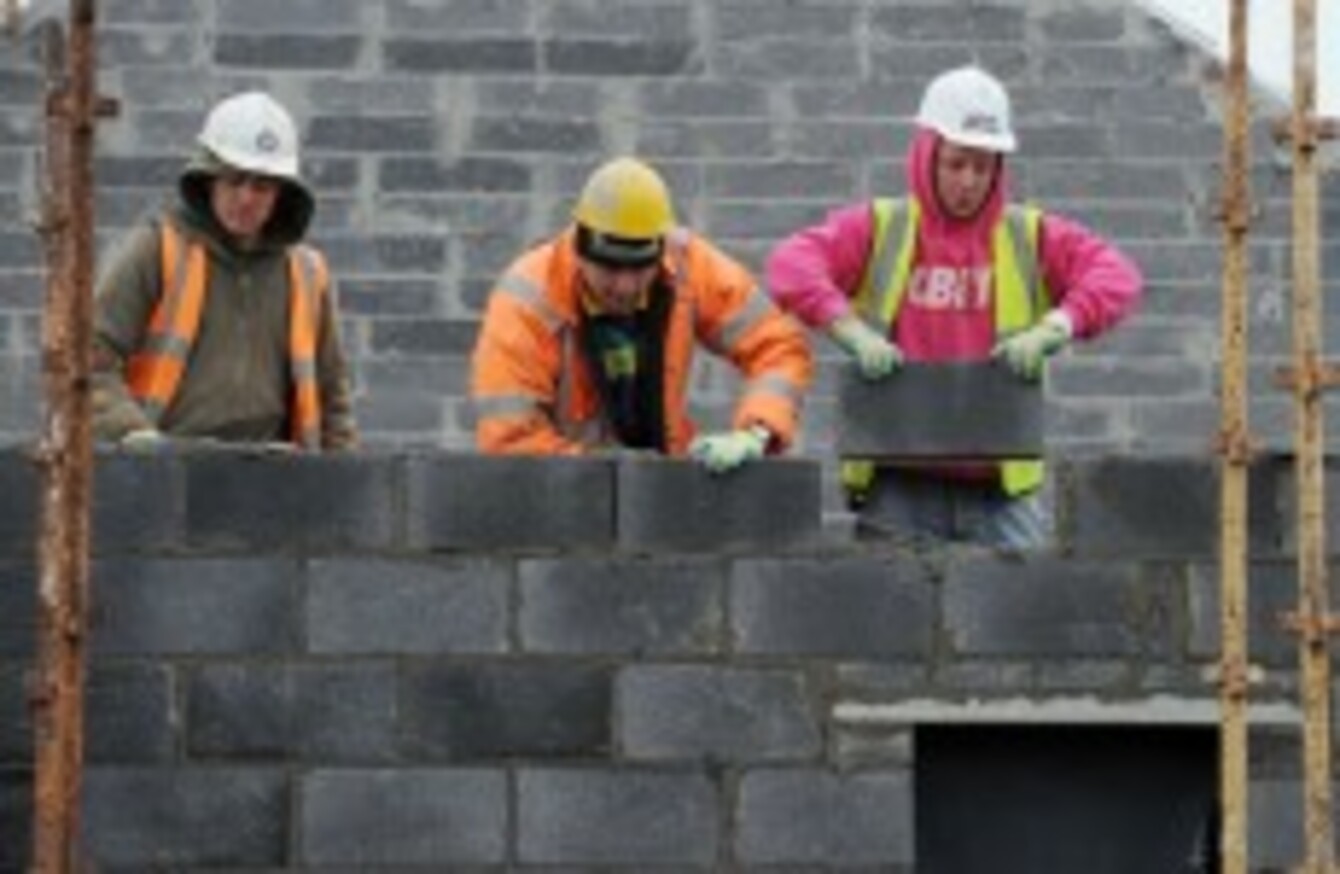 File photo
Image: Laura Hutton/Photocall Ireland
File photo
Image: Laura Hutton/Photocall Ireland
THE COLLAPSE OF Ireland's economy hit the construction sector more than any other and, despite signs of recovery, there are still tens of thousands out of work.
The figures were revealed by Social Protection Minister Joan Burton who was asked before the Dáil break to enumerate the "number of persons formerly employed in construction trade categories, particularly electrical or mechanical, who are in receipt of jobseeker's benefit or jobseeker's allowance" by Fianna Fáil's Michael McGrath.
In her response, Burton revealed that a catch-all construction workers category had 42,930 people on it at the end of June. Other occupations follows in terms of numbers with 13,109. Wood working trades, other crafts and road transport workers are others particularly hard hit.
Burton said:
"The number of persons in receipt of either jobseeker's benefit or jobseeker's allowance at the end of June 2014 was 47,707 and 295,594 respectively; of these totals, 3,330 jobseeker's benefit recipients and 59,410 jobseeker's allowance recipients had occupations in construction-related trade categories.
"When other trades are added which may include some people who had worked in the construction industry the number of recipients of jobseeker's benefit and jobseeker's allowance increases to 6,448 and 78,237 respectively."