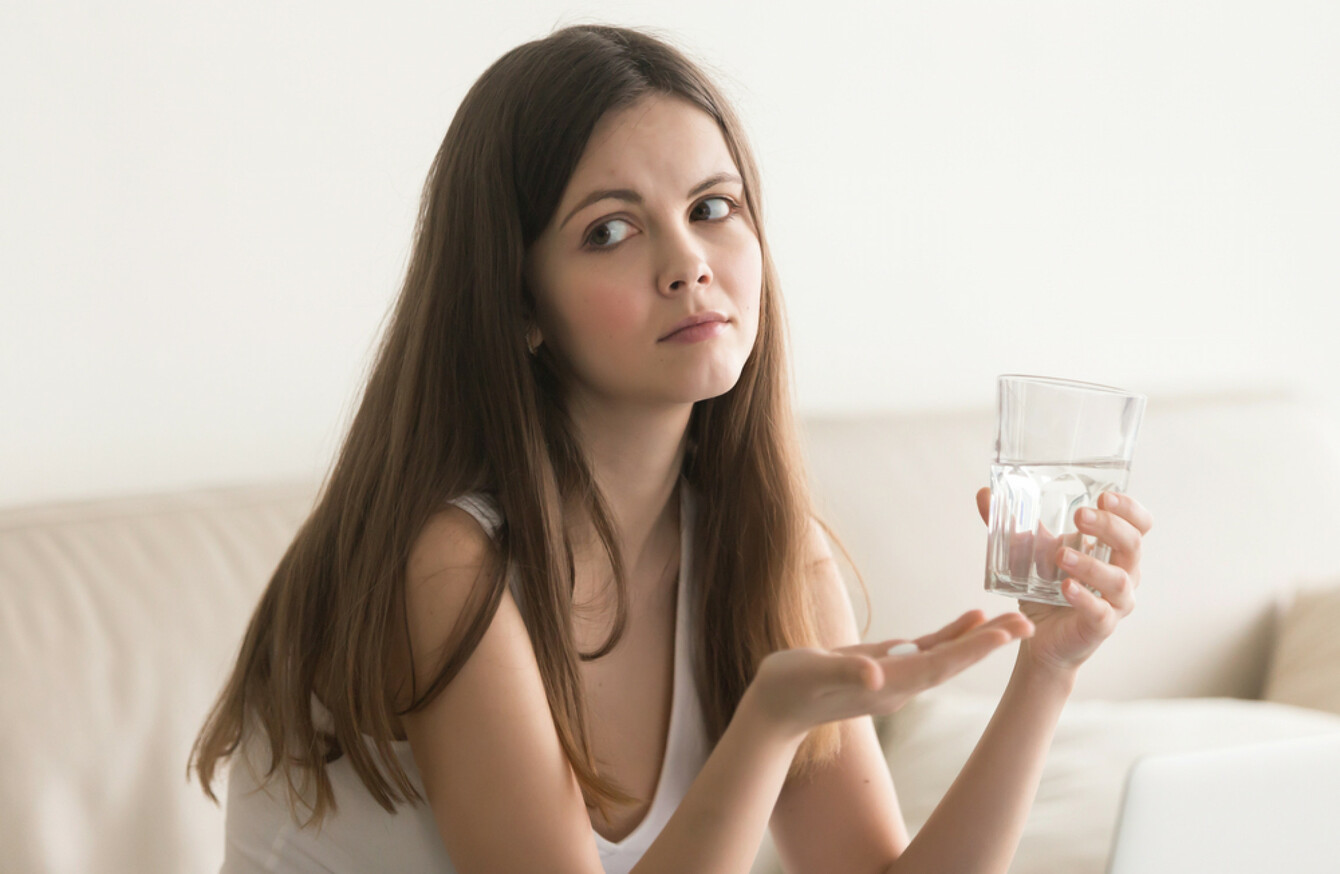 Image: Shutterstock/fizkes
Image: Shutterstock/fizkes
REGARDLESS OF HOW much sex you are or aren't having right now, or how safe your sexual habits tend to be, now is a significant time for positive change around sexual health in Ireland.
#RespectProtect is a new campaign from the HSE that discusses the importance of looking after your sexual health, including information on contraception options and emergency contraception.
If your contraception fails, or you've had unprotected sex, it's good to have a backup plan. And as of July 2017, emergency contraception is now available free of charge without prescription to all medical card holders. It's also available from your local pharmacy without prescription for those who don't have a medical card.
So, now that it's more accessible than ever, what should we know about it? Well, that nearly everything you may have heard about it just isn't true. Here, Helen Deely, Programme Lead of Sexual Health and Crisis Pregnancy at the HSE discusses important facts around emergency contraception.
Fact 1: You should take it if you've missed a pill
For some women, it can be difficult to decide whether emergency contraception is definitely needed – a missed pill when you're sexually active or a broken condom can seem lower risk than not using a condom at all for example, but the advice is the same no matter what the situation, says Deely:
We'd absolutely advise for either situation to look for emergency contraception as quickly as you can. You need to seek advice from a pharmacist ASAP after unprotected sex for the best chance of emergency contraception working.
Fact 2: You don't need to go to a doctor to get it
For the last seven years there has been no need to hang around waiting rooms or ringing around for an appointment – all you need to do is get down to your local pharmacy. This is a huge, positive change for patients in Ireland says Deely, who explains what happens there:
Pharmacists are fully qualified to do a private consultation. They'll ask about your medical history and rule out any reasons why it might not be suitable, outline the side effects and then administer it, if appropriate.
Fact 3: It's not just for the morning after
There are two types of pills – a three day and a five day pill. The three day pill, Deely explains, is "99% effective if taken within 12 hours of unprotected sex."
But there's also a second pill that is effective up to five days after sex. Deely explains:
It's a misconception that the emergency hormonal contraceptive pill, commonly known as the 'morning after pill' can only be taken the morning after unprotected sex.
However, the sooner it is taken, the more effective it is. Your pharmacist will advise on which pill is suitable for you.
Fact 4: Emergency contraception pills aren't the only option
The intrauterine device (IUD) or the coil is another form of emergency contraception but with added benefits. Deely explains:
The coil can be fitted up to five days after unprotected sex and it can be left in for up to five years to protect against pregnancy.
And along with its long-term benefits, the IUD can get around any possible interactions emergency contraception may have with any prescription or non-prescription drugs you are taking. With the coil, it will need to be inserted by a specially trained GP or at a family planning clinic.
Fact 5: There is no maximum amount of times you can take it
You may have heard that you need to use emergency contraception extremely sparingly, but this is not the case, as Deely explains:
Emergency contraception should never be used as a regular form of contraception but if needed, it can be taken in emergencies, even in the same cycle. There's no evidence that it causes fertility issues or becomes less effective with use.
The main thing to remember is that it should not be relied on as a regular form of contraception. A GP will be able to talk you through your contraception options to find the one most suitable for you.
There are no long-term effects from using the emergency contraceptive pill. However, some women may have short-term side effects such as feeling sick, dizzy or tired, diarrhoea or lower abdominal pain when they take it. If you vomit or have severe diarrhoea after taking it, you do need to return to get a second dose. 
Fact 6: It is not the same as an abortion pill
This is another thing that people may be confused about, says Deely, who reminds that "emergency contraception won't work if you are pregnant already." She explains that the pills contain hormones that are similar to the contraceptive pill, only at a higher dose:
Firstly, it delays the release of an egg and secondly it changes the lining of your womb to prevent the egg from being implanted.
Fact 7: It doesn't protect you against STIs 
Unfortunately, emergency contraception also won't protect you against the risk of sexually transmitted infections (STIs). Deely says: "We'd always encourage people to get tested for an STI if they've had unprotected sex."
If you've had unprotected sex and are worried about your chances of an unplanned pregnancy, visit your local pharmacy and ask for emergency contraception. Emergency contraception should be used as a backup, not relied on as a regular form of contraception. Find out more about your sexual health at sexualwellbeing.ie, an initiative from the HSE.