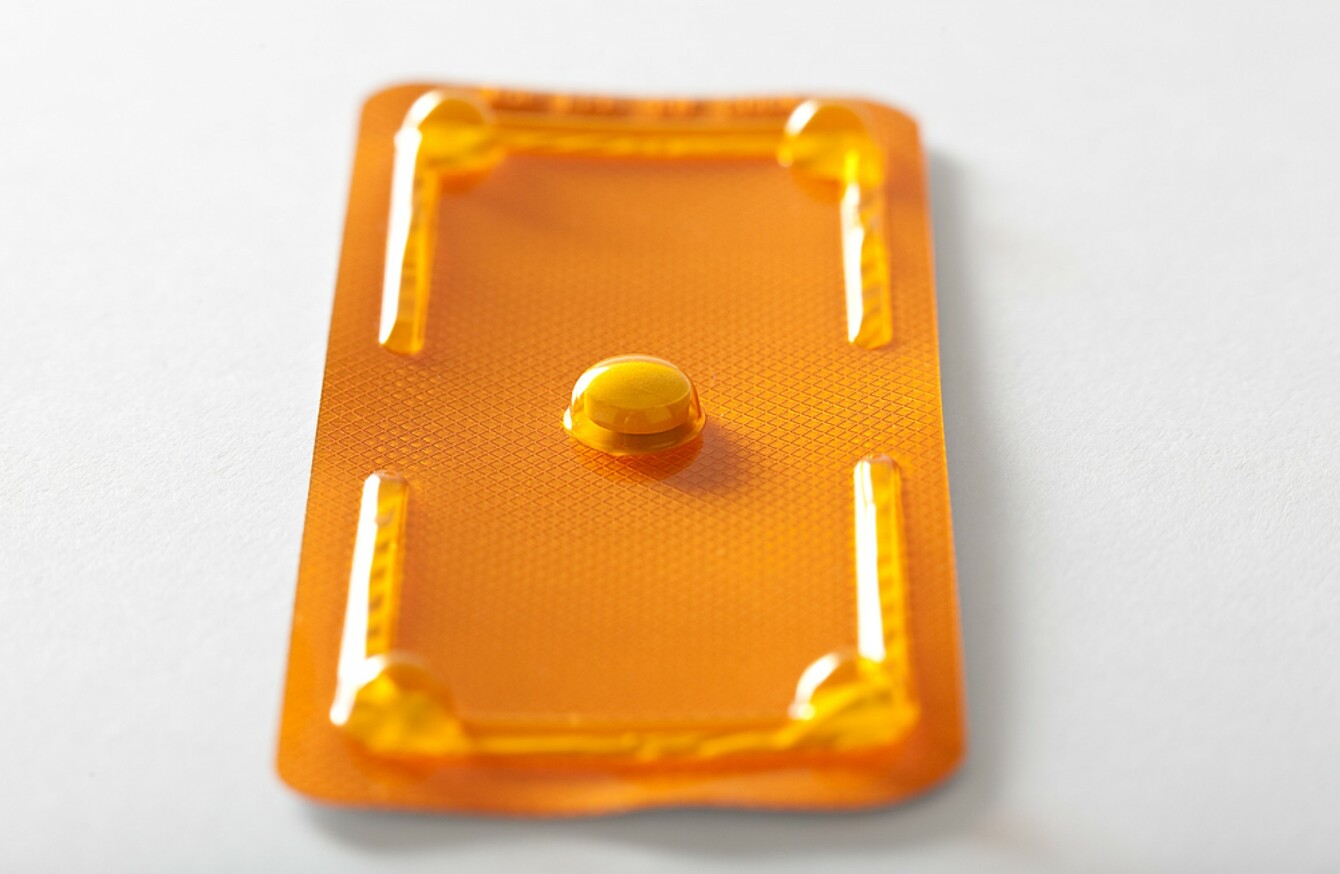 Image: Shutterstock/Image Point Fr
Image: Shutterstock/Image Point Fr
FROM TODAY, MEDICAL card holders will be able to get emergency contraception directly from their local pharmacist free of charge.
Up until 2011, anyone who needed emergency contraception had to attend a doctor in order to get a prescription before they could go to a pharmacy to buy it.
Then, following a reclassification by the Irish Medicines Board, it moved from being considered a POM (Prescription Only Medicine) to a P medicine, making it available over the counter, upon request.
It's up to pharmacists to decide what to charge for the pill, but the average price is around €25.
However, it has always been the case that women with medical cards had to go to their GP to get a prescription if they wished to get the morning after pill on their medical card.
Unfair barrier 
Many, including Fine Gael TD and pharmacist, Kate O'Connell, criticised this as an unfair barrier for women on medical cards.
Writing about the issue for TheJournal.ie last month, O'Connell said the majority of emergency contraception is dispensed at the weekend or on bank holidays.
It is at its most effective the sooner it is taken after unprotected sex, and the more time elapses, the more its efficacy is reduced. Norlevo, the brand licensed by the Irish Medicines Board has to be taken within 72 hours of unprotected sex in order to be effective.
Immediately it became apparent to community pharmacists that people who could not get an appointment at the weekend to see their doctor were faced with a significant financial barrier to accessing the morning after pill. Generally these were people who had been means tested in order to get a medical card, so therefore in many cases a fee of €25 was a huge portion of their weekly or monthly budget.
Some women simply didn't have the money, others borrowed it off friends, and some, unfortunately, took the risk and went without.
Earlier this week, Health Minister Simon Harris signed the statutory instrument changing access to morning after pill for medical card holders.
#Open journalism No news is bad news Support The Journal

Your contributions will help us continue to deliver the stories that are important to you

Support us now
Speaking about today's change in the law the Irish Pharmacy Union President and community pharmacist Daragh Connolly said:
We are delighted that, after many years of lobbying on this issue, women with medical cards who, up to now, had to go to their GP to get a prescription if they wished to get emergency hormonal contraception (EHC) on their medical card will, from today, be able to access it directly from their community pharmacy free of charge.
He said emergency contraception is time-sensitive, with its effectiveness diminishing between the time of unprotected sex and the time of taking it. This means it is crucial that all women are able to access it readily when necessary, he said, adding:
"The convenience and accessibility offered by community pharmacies is therefore hugely valuable. The necessity to attend a GP for a prescription has always been an unnecessary barrier and has meant that the poorest women, often those who could least afford an unwanted pregnancy, have not been treated equitably with private patients in terms of access to EHC."