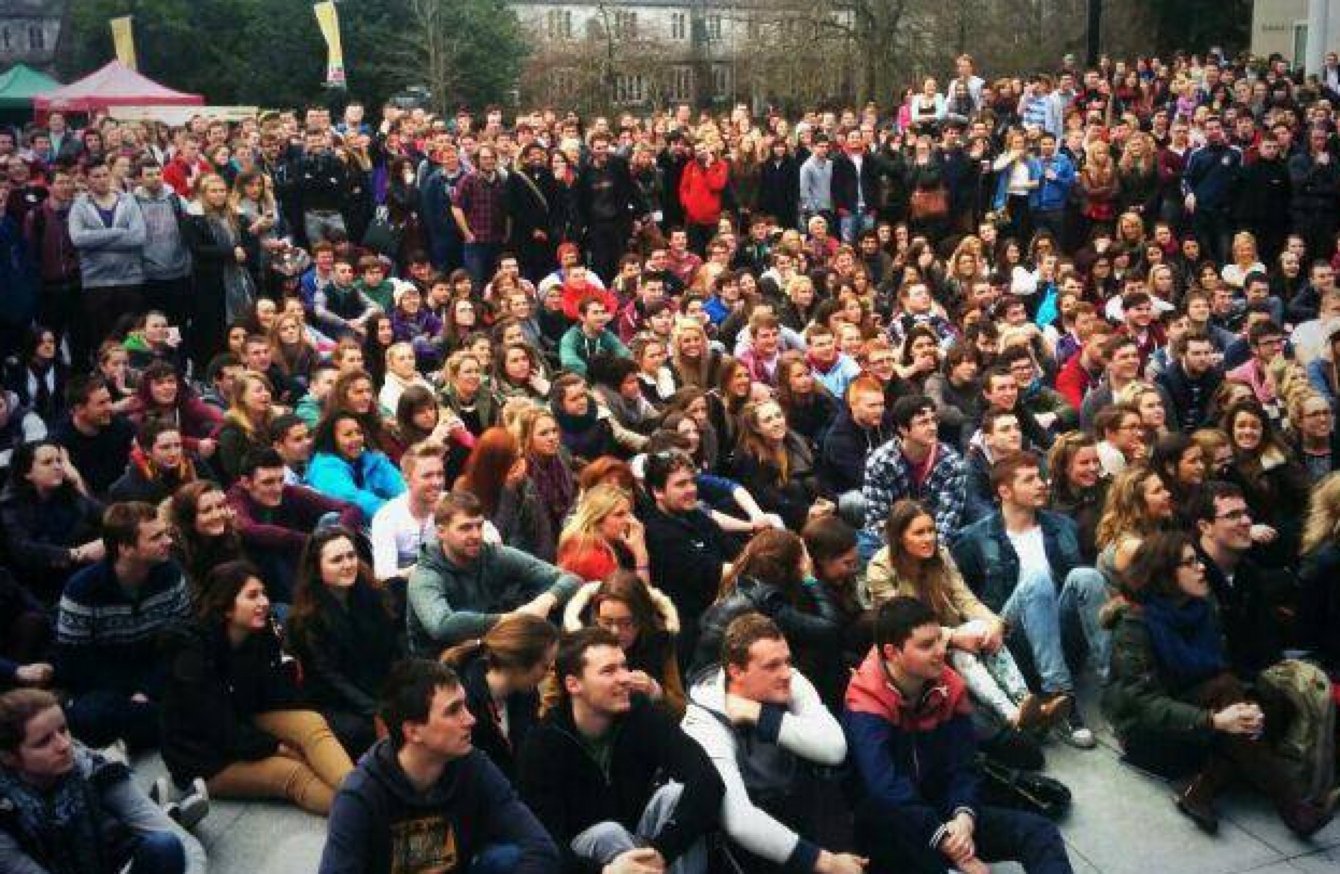 CORK CITY COUNCIL is calling on college bars in University College Cork (UCC) to reduce their opening hours during Freshers Week and Rag Week.
The call comes after residents living near the university have complained of noise and anti-social behaviour in recent years.
Local residents are set to hand in a letter to management at the college asking them to open at 5pm rather than the usual 12pm on those weeks.
Independent Councillor Mick Finn says that residents are "exasperated" by students during the two weeks in particular and proposed a motion backing the restrictions.
The councillor acknowledged that reducing opening hours in college bars might just mean that students drink in nearby pubs but argued that the request would 'fire a warning shot':
Obviously the residents were feeling that this would perhaps create problems in the bars in the immediacy of UCC, but they were saying what it would say is, 'look, there are too many alcohol-fuelled events in these two weeks in particular and there's a need to curtail it'.
UCC Students' Union has described the restriction as a "short-sighted" move that could actually make things worse for local residents.
"What do you think will happen?," says UCC SU president Aidan Coffey.
"You'll end up with people in houses and on the streets, and even more hassle for residents. It would be a massive step backwards."
Coffey says that UCC SU also wants to reduce disruption to residents but that the wider issue of alcohol's place in society must be addressed alongside local issues:
This is further evidence of a society that prefers to demonise a majority of students for the actions of a minority, rather than acknowledge responsibility for presiding over a cultural shift of alcohol consumption in the home, rather than the pub.
But Finn says that while the larger issue needs to be looked at, students also have a responsibility.
"The Student's Union need to acknowledge that, as well instead of being negative for the sake of it, they need to actually come around and address the problems in UCC as well of the national culture."