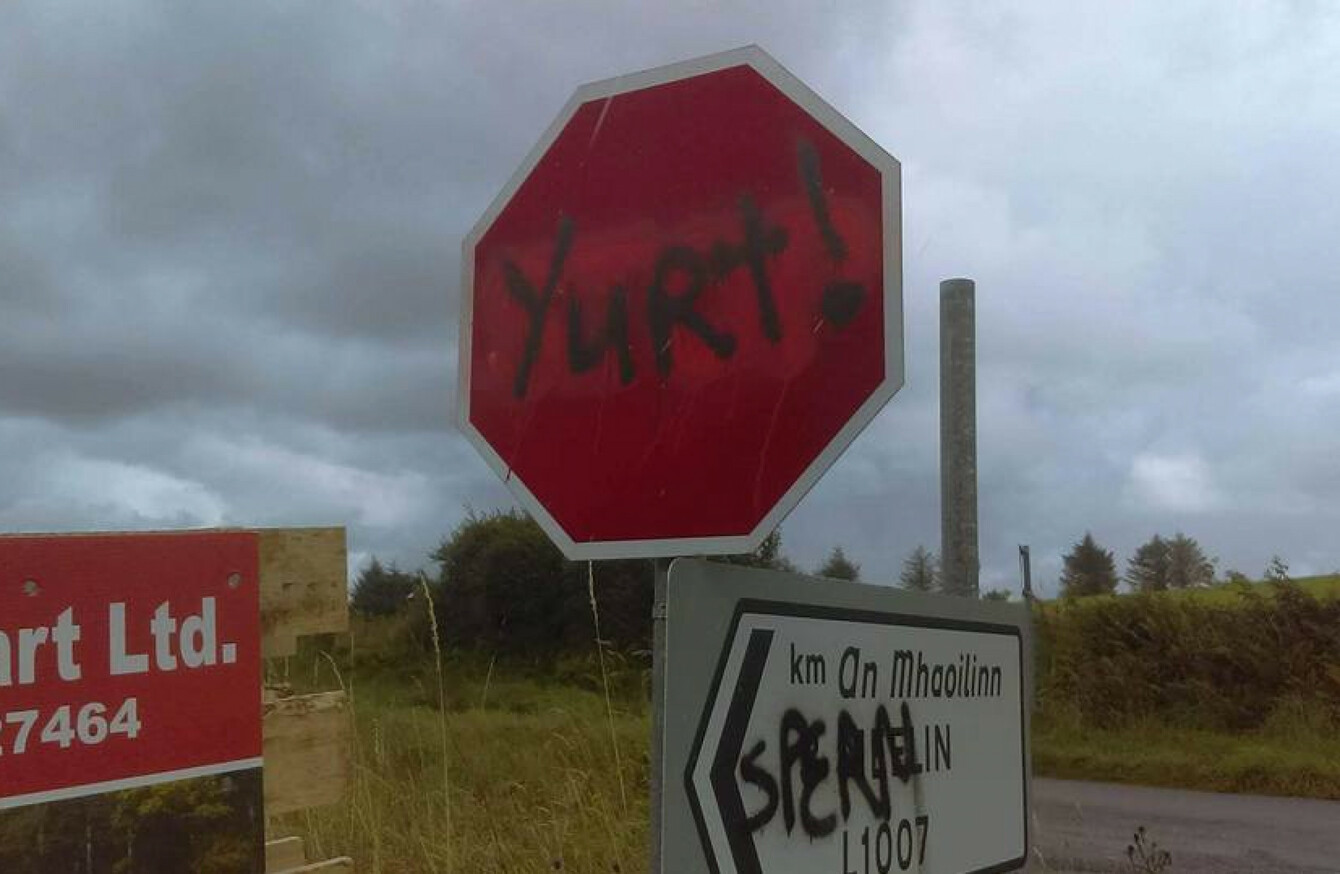 Image: Athena Relihan
Image: Athena Relihan
TOURISTS IN NORTH Cork were left baffled after vandals spray-painted rude words and graphic images on road signs.
The signs in the Rockchapel to Meelin areas were painted over last weekend.
Speaking with Patricia Messinger on C103's Cork Today show, local woman Athena Relihan who lives in Rockchapel said the defaced signs confused motorists and tourists alike.
"The signs at the crossroads, all along the road, all of them (were vandalised). If people are on holiday, it's a blackspot and you can't use your phone so it's dangerous (to not be able to see road signs)."
Athena says that the vandalism has happened before and that there was frequently skidmarks on the road.
"It's not nice to look at and is wasting the council's time and resources.
"Even you don't find them offensive, it's the fact that they covered everything. This has happened before, so there's obviously people hanging around there for long periods of time.
"This is only going to happen again."
Athena says that she thinks that there must have been a number of people involved and that there is occasionally anti-social behaviour around the area.
Athena says that Cork County Council have been cleaning the signs, but some still have paint on them.