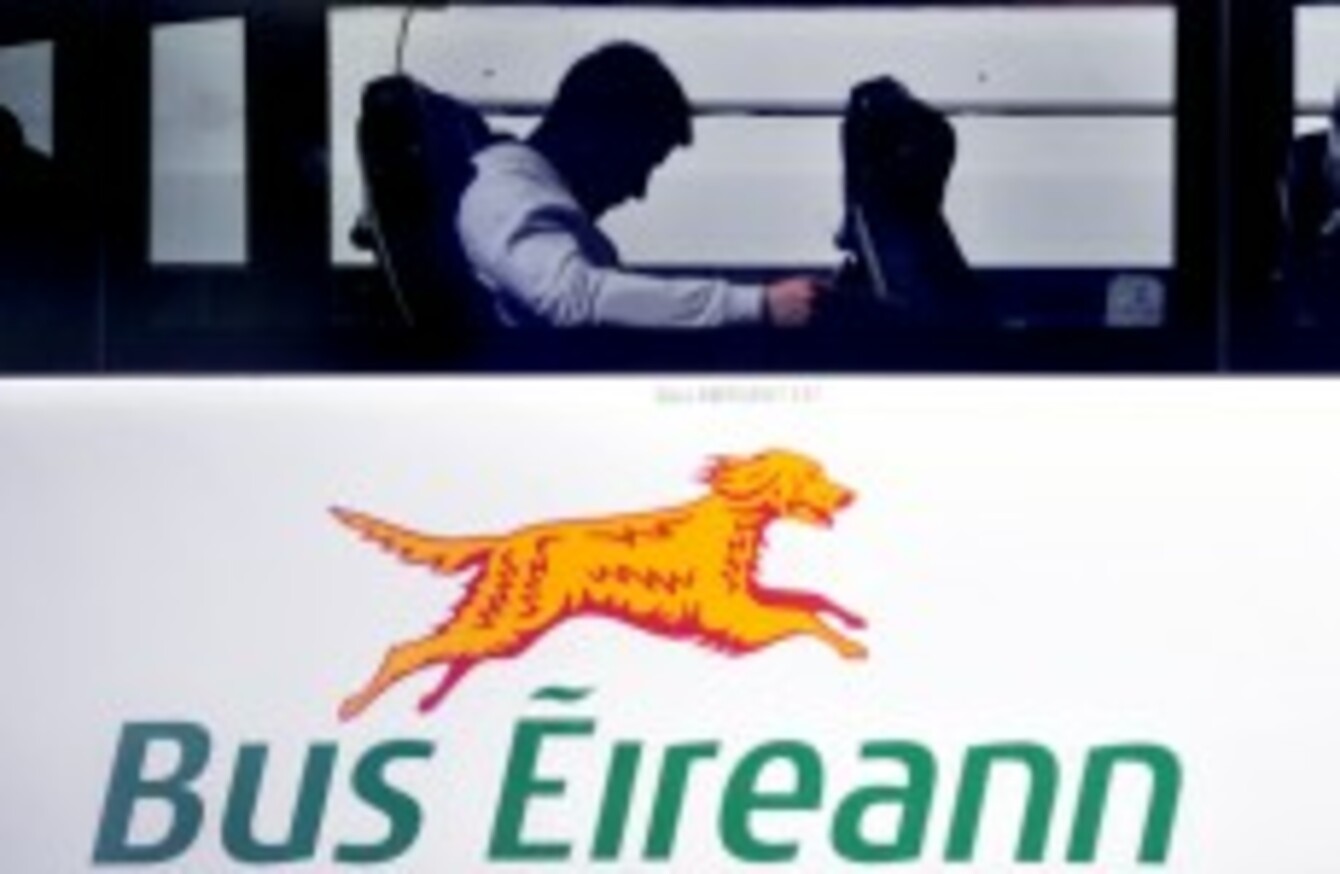 Image: Laura Hutton/Photocall Ireland
Image: Laura Hutton/Photocall Ireland
BUS ÉIREANN IS insisting that claims of corruption made by a former contractor are "not substantiated by any evidence" handed over to the company's investigation team.
It follows the publication of an affidavit in which the contractor at the centre of the corruption claims said he lost a school bus contract for refusing to contribute to a senior staff member's "cash holiday fund".
In the affidavit, made public this morning on the semi-state company's website, the former bus operator says he had been working on a contract for Bus Eireann since 2002.
However, in the 2011/12 school year, he said contract was not renewed "as I did not contribute to a cash holiday fund to Alicante, Spain by a Bus Éireann inspector".
The document was published today, after the Irish Mail on Sunday yesterday carried a transcript of a taped conversation, said to be between the former operator and a Bus Éireann official, in which the alleged 'perks for contracts' were outlined.
It follows a long-running controversy over how a school bus transport scheme for children with disabilities is run, paid for by the Department of Education and worth €166 million per year.
An internal investigation prompted by the Public Accounts Committee found no need to take further action or to report the matter to gardaí.
'Not substantiated'
According to this evening's statement from Bus Éireann, "the former contractor's unsworn affidavit are not substantiated by any evidence produced to our investigation team to date".
"Since Bus Éireann became aware of these allegations on the 12th of September 2013 the company has thoroughly investigated the matter.
"We have repeatedly called on those making these allegations to furnish any material they might have to the Gardai without delay.
"However in the intervening eight months, no evidence to support the allegations of misconduct by any Bus Éireann employee in relation to the tender process of school transport contracts has been given to the company or to our knowledge, to An Garda Siochána.
"We are at a loss to understand why such a delay has taken place.
"We are aware that a Garda investigation may commence into these allegations. Needless to say we will fully co-operate with the Gardai in this regard. We have repeatedly written to the individuals and called on them to supply evidence to support the allegations.
"However to date no evidence has been provided to us, including any related to the charge that flights/holidays were being paid for in return for the awarding of school bus contracts.
"The former contractor has provided services for Bus Éireann for many years. So in conclusion we reiterate – if there is any evidence to support his allegations, we would ask him to give it to the Gardai without delay."
Transport Minister Leo Varadkar and ministers of state Alan Kelly and Ciarán Cannon put out a joint statement yesterday urging the former contractor "to immediately report this matter to the Gardaí and to furnish any evidence in his possession to the Gardaí".
The Ministers have sought a full report on the matter from Bus Éireann and have invited the former contractor to also send any evidence in his possession to the Department of Transport and the Department of Education.
You can view the redacted affidavit here >