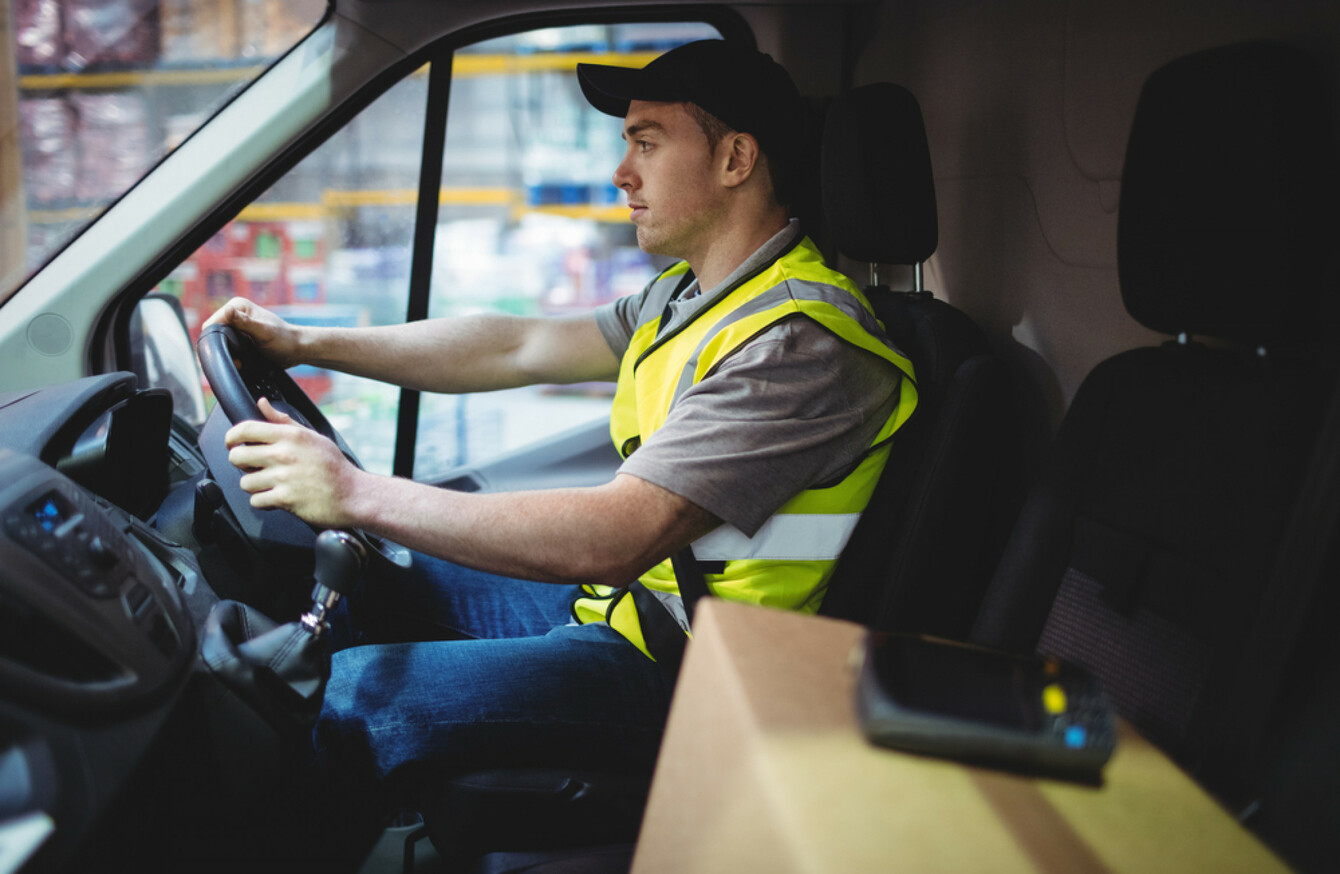 Image: Shutterstock/wavebreakmedia
Image: Shutterstock/wavebreakmedia
AN INCREASING NUMBER of people in Ireland are working in industries where employers are using legal loopholes to avoid having to pay workers holiday pay, sick pay, or other benefits which are usually associated with being employed.
These are the people living in what is known as 'bogus self-employment'. This is where the worker takes on the responsibility of paying their own taxes and being in charge of their tools or supplies but without the safety of being paid while out ill. They also don't enjoy the same benefits that self-employed would usually have. They would also have little to no control over when they work.
We looked at a number of industries which can be subjected to this practice. They include couriers, teachers and construction workers.
Many people have been unable to go on holidays, take days off for family events or attend important events because they have become trapped, unable to remove themselves from their jobs due to the financial implications.
The courier industry
Long days can be the norm in the courier industry with some drivers working over 12 hour days and many workers earning less than the minimum wage, according to people who work in the area. They receive no sick pay or holiday leave. Most are franchisees. Drivers buy a delivery area and then they have responsibility for everything within that route.
One driver who contacted TheJournal.ie said he operated in a rural part of Wexford and, although he is now out of the industry, he said that there are many aspects of the profession which need to change.
Describing his route, he said: "It was in an area so remote and rural that even [the company] deemed it to have no opportunity for profitability. Nevertheless, it was still an area that needed to be covered so they just let me have it (because nobody in their right mind would pay money for that franchise). They paid me a certain, unchanging amount every day to do the work, regardless of how many parcels I delivered or collected. And so they just let me get on with it. I was now a self-employed franchisee, apparently."
However, once the driver calculated a number of costs, he worked out that he had to endure extremely long days in order to break even.
"I was paying for my own diesel, tax, insurance, accountant and the rental of the scanner that's needed to collect and deliver parcels. This is before the maintenance of the van that was hurtling up and down really, really terrible roads all day, which meant it needed a full service every six to eight weeks.
"I was burning through about two hundred and fifty quid's worth of diesel every week driving about a thousand miles. But I was self-employed which means all those good things about freedom and working your own hours, right? Not quite.
"Say I went out in the morning with a hundred parcels and decided I wanted to finish at one in the afternoon I'd still have to deliver the leftover fifty parcels the next day on top of the next day's hundred, so it was within my best interests to deliver everything on the one day, not just because of the fact that I'd still have to do the leftover but because I'd inevitably receive dozens of phone calls from customers and from the depot wondering where their parcels were.
Finishing early is not an option. You stay out for as long as it takes to deliver a full load, which means working anywhere from ten to fourteen hour days.
What constitutes being self-employed
As things stand, workers are deemed as being self-employed or employed if they satisfy certain criteria.
According to Revenue, the traits of an employed person include:
Receiving a fixed wage.
Supplying labour only.
Not being exposed to personal financial risk carrying out work.
Working set hours or a given number of hours per week or month.
Those deemed to be self-employed should:
Own his or her own business.
Assume responsibility for investment and management in the enterprise.
Provide the materials for the job.
Control the hours of work in fulfilling the job obligations.
Be exposed to financial risk by having to bear the cost of making good faulty or substandard work carried out under the contract.
Subcontractors 
A report released last year by the Technical Engineering & Electrical Union (TEEU) also found that their industry and their workers were being undermined by the concept of illegitimate self-employment.
The TEEU General Secretary Paddy Kavanagh gave an example of what happens when people get caught in this trap.
He said: "Think of a software consultant, for example. But a worker, with only the normal tools of the trade, who doesn't hire or manage other workers, and who works where, when and how their boss tells them, should always be counted as an employee.
"But, workers like this can be engaged as a subcontractor. Then they can be treated as self-employed for purposes of workers' rights, tax and PSRI.
"Worse, they can be treated as labour-only subcontractors, or as sole traders – in effect as companies in their own right. Workers like these can be taken on or laid off with no notice. They can be laid off for bad weather or materials shortages.
"They are not covered by the National Minimum Wage (important for the low skilled), or by National Collective Employment Agreements. They have no rights to holidays or holiday pay, occupational pension schemes or other normal benefits of employment."
English language teachers
Teachers, especially those in English language teachers, have found themselves caught in the trap of self-employment limbo.
Last month, teachers spoke to TheJournal.ie about the fear in the industry to speak about their rights as employees in what is already uncertain employment.
#Open journalism No news is bad news Support The Journal

Your contributions will help us continue to deliver the stories that are important to you

Support us now
The most common problems, according to teachers and union representatives who spoke at the event, are 'bogus self-employment', different rates of pay, a lack of job certainty and no pay for sick days, holidays, or preparations for lessons.
"There are rules for what teachers must provide for students," one teacher said, "But nothing about what schools must give teachers."
Another teacher said that the rate of pay he's received over the past three and a half years varied from €12 – €22 an hour.
"That might seem fine," he said, "But that's a 40 hour week to get those figures, whereas the maximum public sector teachers work is a 22 hour week."
"Nobody stays in this industry for long because of the uncertainty," one teacher said. "The banks won't touch you. It's something people do in between jobs, or before going travelling because of the working conditions in the industry."
ICTU's response
Peter Rigby of the Irish Congress of Trade Unions said that the concept of bogus self-employment is something the group has been attempting to tackle for a number of years.
In late 2015, they launched a report into the construction industry and the concept of essentially working for a company and not receiving any of the benefits of it.
ICTU estimated that, in the construction industry alone, there was a loss of €60 million to the Exchequer by way of lost PRSI contributions. While the courier industry is smaller than that of construction, there is still a significant amount of money the public coffers are being deprived of.
Rigby said: "Let's be honest here. The majority of employers are decent people. But there are those out there who abuse working right's. Bogus self-employment has been something we have been trying to tackle here for a long while.
"The line at where freelance work becomes staff work shouldn't be moving. If you fulfill certain criteria, then you should be considered one or the other."