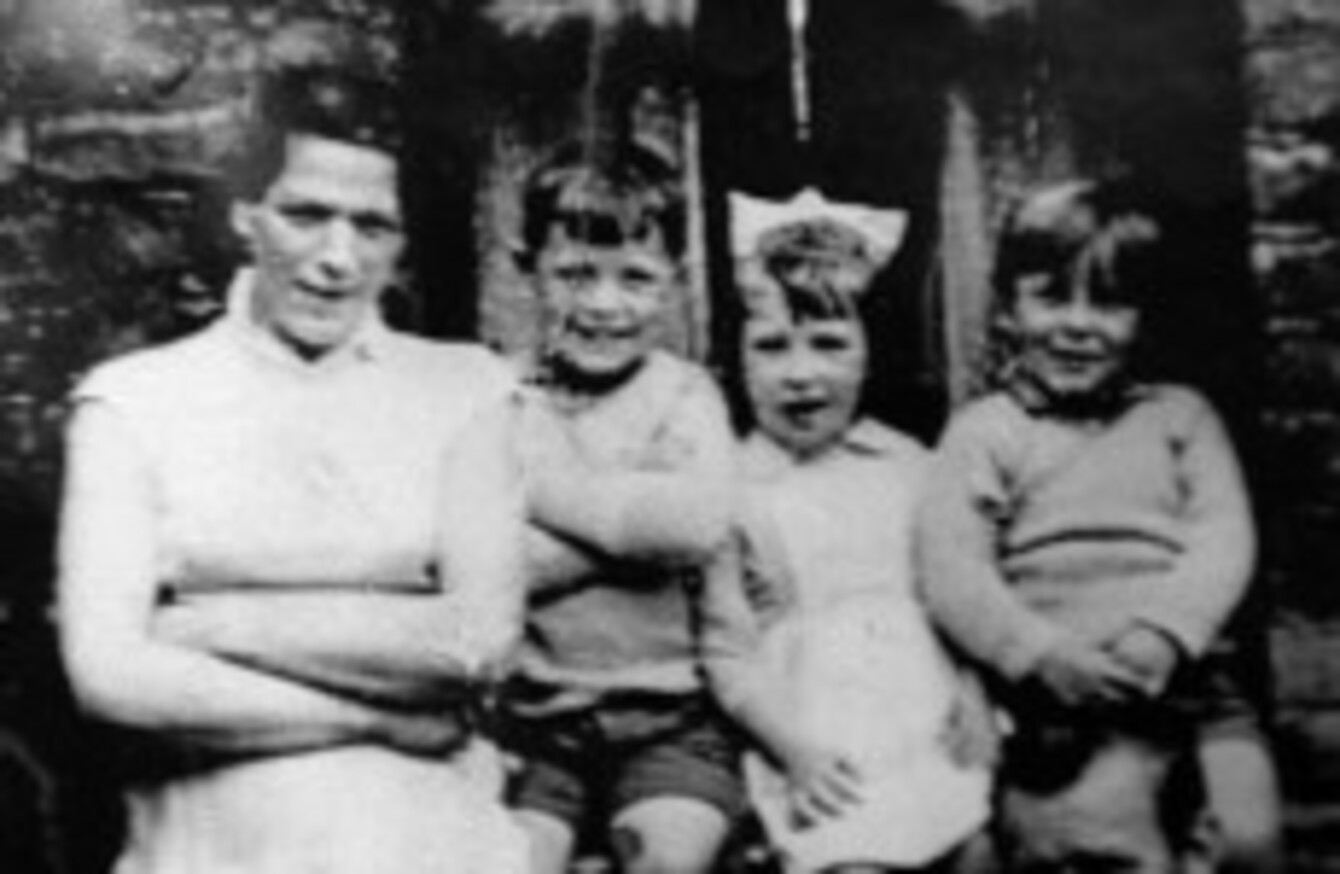 Undated file photo of Jean McConville (left) with three of her children before she vanished in 1972
Image: PA Wire
Undated file photo of Jean McConville (left) with three of her children before she vanished in 1972
Image: PA Wire
Updated at 9.10pm
AN ALLEGED FORMER IRA commander has been remanded in custody after appearing in court this morning on charges related to the disappearance and murder of Jean McConville more than 40 years ago.
77-year-old Ivor Bell appeared before court in Belfast charged with aiding and abetting the murder of the mother-of-ten, and with IRA membership.
Bell was refused bail, and remanded in custody to appear again in court next month.
According to BBC Northern Ireland, the court was told that part of the evidence used to bring Bell before the court was an interview given by the defendant to Boston College researchers.
His solicitor denied Bell had any role in the killing, and claimed the evidence based on the interview was "not credible".
Jean McConville was 37 when she was abducted from her home in Belfast in December 1972.
Her body was discovered more than 30 years later on Shelling Hill beach in Co Louth. Her children have spoken in recent years of the devastating impact their mother's death had on them.
First posted at 10.20am. Additional reporting, Daragh Brophy.