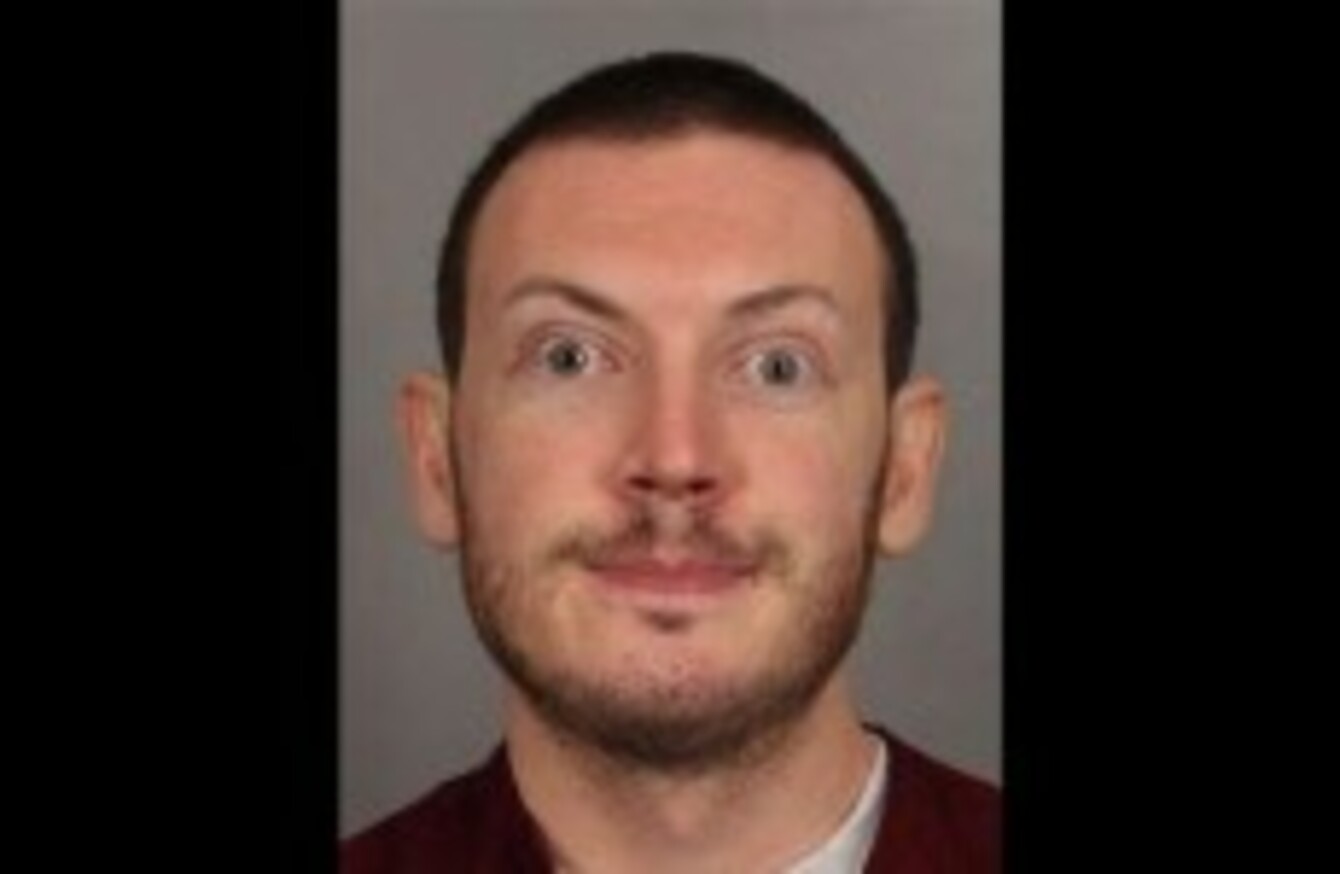 Photo provided by Arapahoe County Sheriff's Office earlier this month.
Image: AP Photo/Arapahoe County Sheriff, File
Photo provided by Arapahoe County Sheriff's Office earlier this month.
Image: AP Photo/Arapahoe County Sheriff, File
THE MAN ACCUSED of killing 12 people in a shooting spree at a Colorado movie theatre was barred from his university after making threats to someone on campus, court documents revealed today.
James Holmes, the main and only suspect, is accused of shooting dead 12 people on 20 July at a midnight screening of The Dark Knight Rises in Aurora.
Local media reported that the threats which resulted in his barring were made to a professor.
Holmes had a "relationship terminated on, or prior to 12 June 2012," according to one court document that blacked out various words to conceal the person's identity. Associated Press suggests the woman involved was the school's psychiatrist who testified that she went to campus police after her last meeting with Holmes on 11 June to gather more information and communicate her concern. However, she did not refer to her "concern" as a threat.
"The relationship was terminated after the defendant made threats" towards the unidentified person, who reported them to the University of Colorado Police Department.
"As a result of these actions, university administration terminated the defendant's access privileges to all or part of the Anschutz campus," where Holmes was a neuroscience graduate student.
The University of Colorado had previously said that Holmes was denied access to nonpublic buildings on campus because he withdrew as a neuroscience graduate student, not for safety reasons.
Holmes has been held in solitary confinement at Arapahoe County Detention Centre since the shooting, in which he allegedly threw smoke bombs into a crowded theatre before opening fire, while dressed in body armour and a gas mask.
He could face the death penalty if convicted, although Colorado has only executed one person since capital punishment was reinstated in 1976.
The documents released Friday also detailed legal wrangling over a notebook sent by Holmes to a psychiatrist who treated him in the months before the massacre.
Attorneys for the defendant voiced concern that media leaks about the notebook kept by Dr Lynne Fenton could jeopardise Holmes' right to a free trial.
One document recounted how "an Aurora police detective on scene fanned" through the notebook when it was first found – before it was sealed as evidence which could be crucial in any trial.
The "disclosure of this confidential and privileged information has placed Mr. Holmes' constitutional rights to due process and a fair trial by an impartial jury in serious jeopardy," it said.
School documents are usually available under the Colorado Open Records Act, but a judge issued a rare order barring the University of Colorado Denver from release records about Holmes days after the shooting.
University officials said Holmes was in the process of withdrawing from the graduate program at the university, but had not completed the necessary paperwork.
According to the Associated Press, the court documents released today shed little light on any possible motive or whether warning signs were ignored.
The key documents in the case remain sealed, while those that were unlocked are heavily redacted.
-Additional reporting by AP, Sinéad O'Carroll