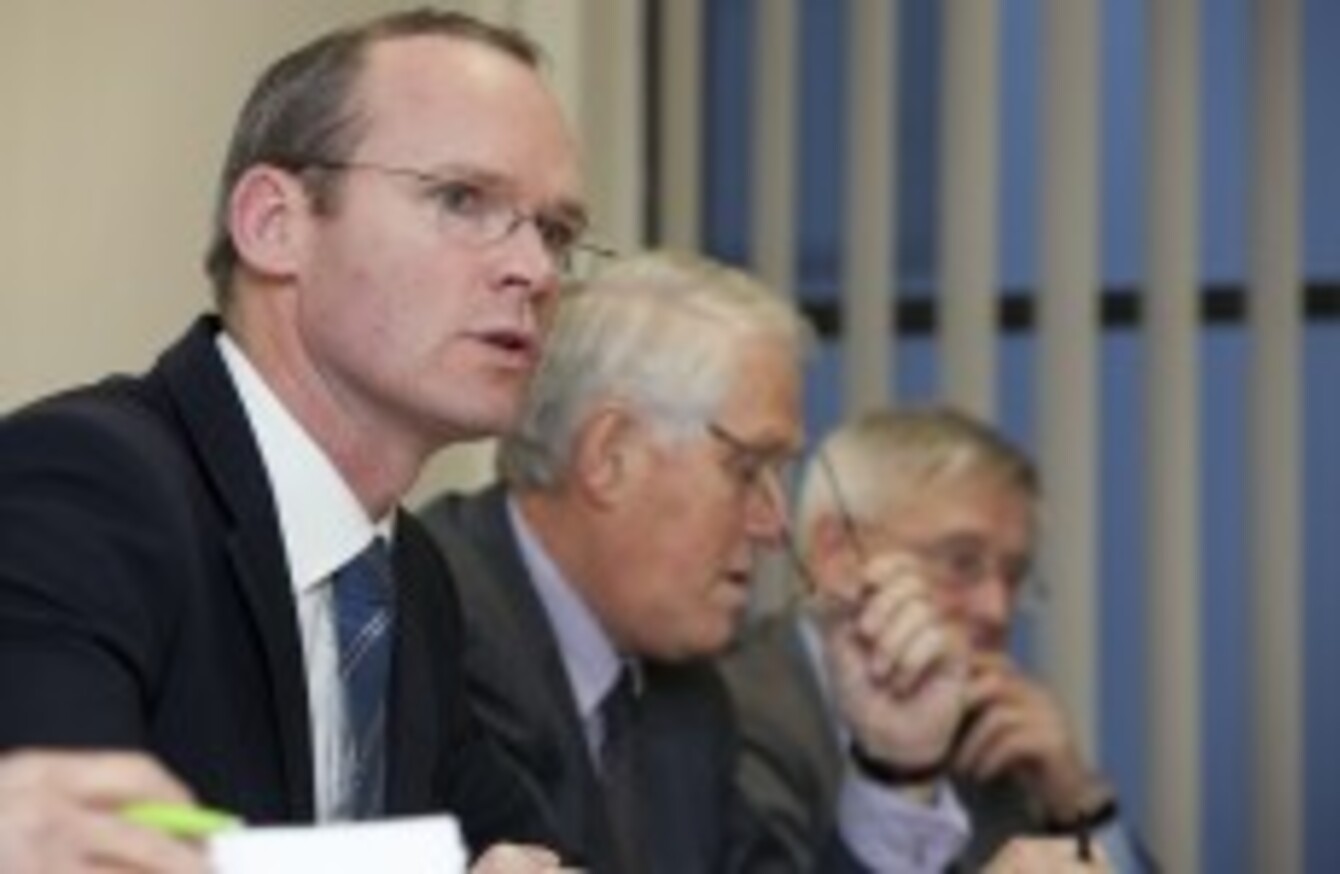 Minister Simon Coveney at the announcement today.
Minister Simon Coveney at the announcement today.
MINISTER FOR AGRICULTURE, Food and the Marine, Simon Coveney, today announced grant awards of approximately €32 million for research projects being undertaken, on a collaborative basis, by researchers from institutions across Ireland.
The awards cover a broad range of research activities relating to sustainable food production and processing as well as forestry. Many of the projects funded are applied and pre-commercial in nature while there is also a heavy emphasis on research involving the modern biosciences.
Meat related research features prominently which, when taken with additional investment in dairy research, ensures that the two main parts of the sector continue to be supported the Department said.
The largest grant of €1,433,452 was awarded to a project titled "Exploration of Irish meat processing streams for recovery of high value protein based ingredients for food and non food uses".
In general the Department said these awards will help to provide trained expertise; new techniques and technologies to improve farming and manufacturing practices; novel formulations with potential for future commercialisation of new products; as well as robust scientific evidence for policy development.
Today the Minister said publicly funded research will continue to play a key role in driving innovation within the bio-economy, ultimately making a positive contribution to the Government's Action Plan for Jobs.
He said he was "particularly pleased to see the integrated nature of the research projects being funded as this will play a crucial role in driving innovation in the sector".
"For example, the project that will look at how animal breeding will impact on meat quality is particularly interesting and innovative."
Coveney said he was also pleased to see that the issue of sustainability is being addressed, at various levels, within many of these research projects.
He said "it will help provide a solid verifiable basis to underpin claims about the green credentials of Irish food which will be a major selling point on export markets in the coming years".