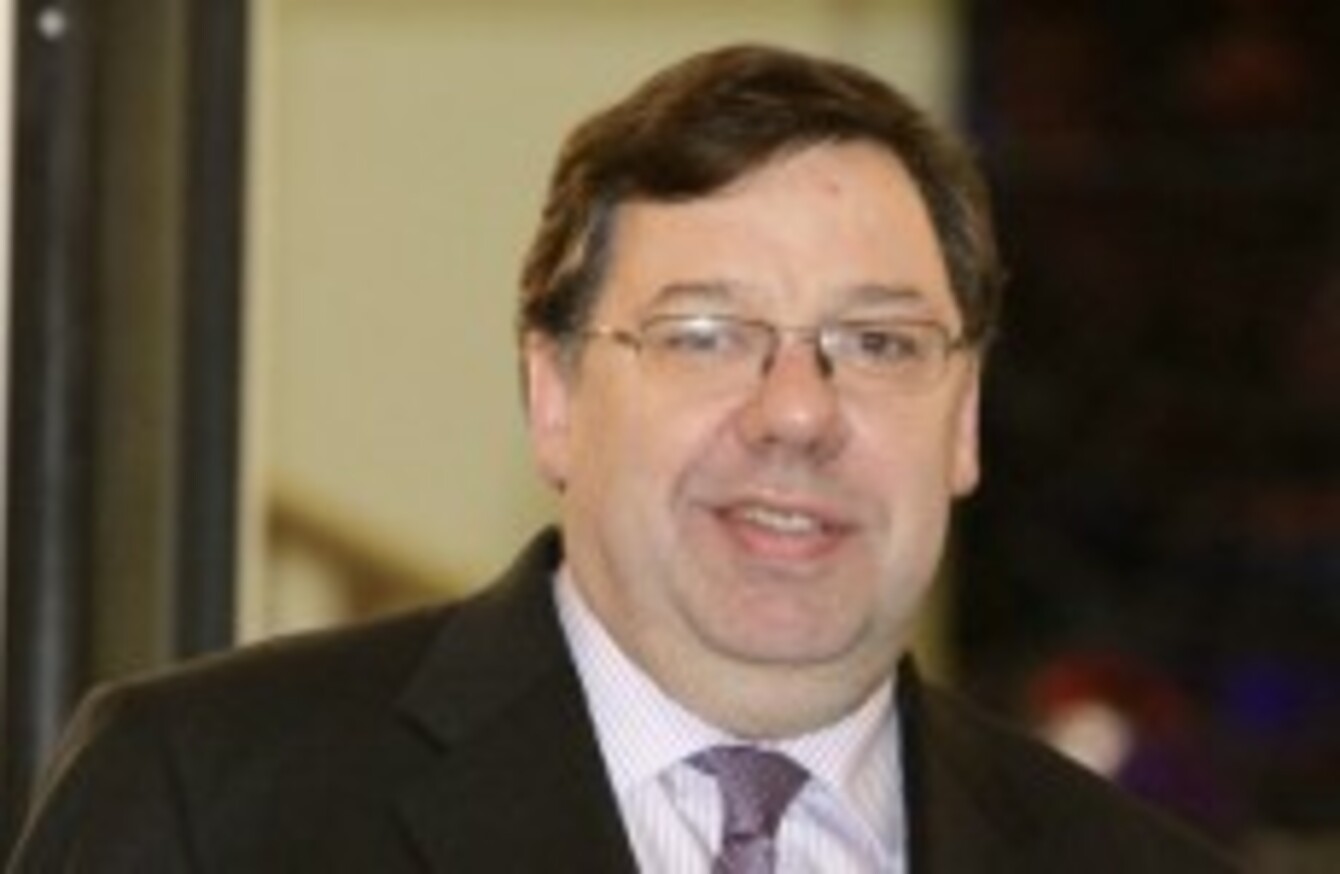 Brian Cowen was in buoyant mood this morning in the Dail
Image: PA Images/Niall Carson
Brian Cowen was in buoyant mood this morning in the Dail
Image: PA Images/Niall Carson
A GENERAL ELECTION cannot be delayed beyond the end of March, according to John Gormley.
The leader of the Green Party say he told the Taoiseach in an hour-long meeting this morning that an election should be called as soon as the Finance Bill is concluded. He sees that happening by the end of February, he told RTE Radio's News at One.
The leader of Fianna Fail's partners in government, Gormley had previously demanded last year that an election be called in January 2011. Greens Senator Dan Boyle, speaking on the same lunchtime programme, confirmed that there was "emphatically" no support for an election in April, May, June or beyond.
Taoiseach Brian Cowen was in bullish and buoyant mood in the Dail chamber this morning after winning a motion of confidence in himself as party leader last night. He dismissed a number of scenarios including:
The possibility of allowing Labour to table a motion of no confidence in him as Taoiseach – He called it a "stupid suggestion" which he claimed that Eamon Gilmore had made on Saturday "in an effort to get yourself in the Sunday papers". Cowen added that "even" Fine Gael thought it was a "stupid suggestion". Enda Kenny retorted that he didn't call it "stupid". He said: "I called it ill-timed and ill-judged".
The notion that he might be ill-suited to the job of Foreign Affairs Minister, a role he has assumed since Micheal Martin formally handed his resignation as minister to President McAleese this morning. Asked in today's questions at the Dail if he would be involved in keeping an eye on the Eta ceasefire in Spain, he said: "We are available to assist, of course, at any time".
The idea that his game of golf with ex-Anglo Irish Bank chairman Sean FitzPatrick two months before the State guaranteed the banks was anything other than "an innocent game of golf".
Any further resignations from backbenchers or Cabinet party colleagues. Micheal Martin's resignation was the only one he had received that morning, said Taoiseach Cowen.
Meanwhile, Tourism Minister Mary Hanafin was also on the News at One today saying that yes, she did vote against the Taoiseach in last night's motion of confidence as leader of the Fianna Fail party but that she was confident in his ability to lead the country.
Fine Gael's front bench spokesperson Alan Shatter has just released a statement calling "bizarre and indefensible" the fact that Mary Hanafin has not resigned her Cabinet position, despite her "mental reservations" in relation to Brian Cowen as leader of FF. He said:
For as long as Minister Hanafin remains in Cabinet the Constitutional principle of collective responsibility will be undermined and the Government can be properly described as 'slightly constitutional'. In practical terms, the roles played on a day-to-day basis by Brian Cowen as both Taoiseach and Leader of Fianna Fail are usually indistinguishable.
Labour's Ivana Bacik reflected on the "pantomime" events of the past 24 hours in a tweet to announce her appearance on Newstalk's Sean Moncrieff show this afternoon: