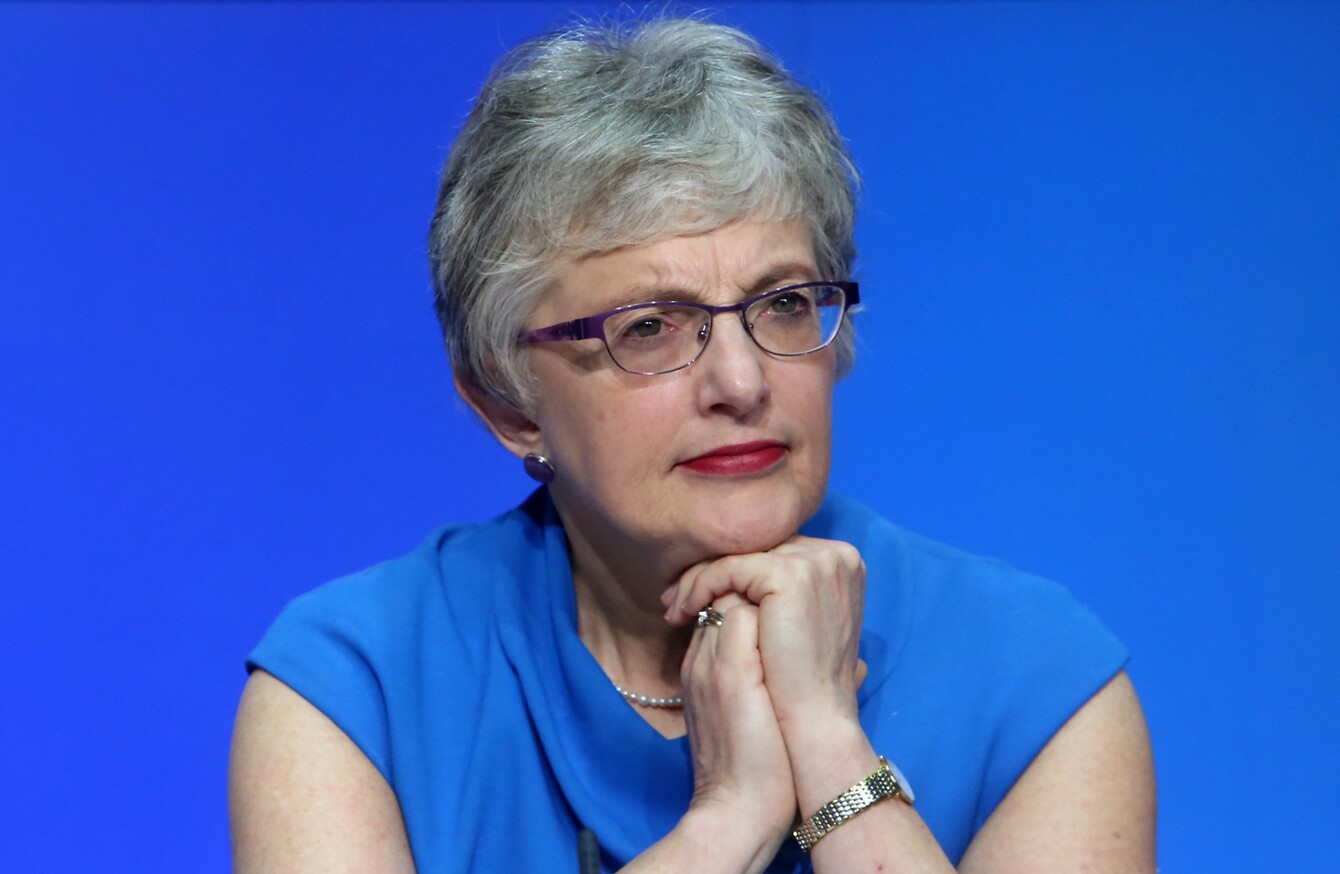 Minister for Children and Youth Affairs Katherine Zappone TD
Image: Sam Boal
Minister for Children and Youth Affairs Katherine Zappone TD
Image: Sam Boal
IT MAY BECOME mandatory for childcare providers such as creches to publish their fees online.
In this year's Budget, Children's Minister Katherine Zappone announced a new childcare scheme that will provide means-tested subsidies towards the cost of childcare for children aged six months to 15 years.
Universal subsidies of up to €80 a month or €900 a year for all children aged between six months and three years were also announced.
However, concerns have been raised as to whether the new subsidy will cause creches to hike up their fees.
While all the details of the new package are still to be announced, it's understood the department will be calling for all childcare services and creches to be transparent and publish the cost of their fees.
Legislation
It's believed this could be legislated for along with the new childcare measures.
Department sources said it would ensure that childcare providers are transparent in their operations.
As part of the government's overhaul of the childcare system, the department has also committed to carrying out an independent review of childcare costs in Ireland.
It's believed publishing creche fees nationwide will ensure that parents who want to shop around can avail of the best deal in their area.
Questions have been raised as to how the means-testing of parents will work next year.
PPS numbers
It's understood that before the commencement date of the scheme – 1 September 2017 – a new portal website will be available on the Revenue Commissioners website, whereby a parent can simply submit their PPS number to find out what subsidy they are entitled to.
It's aimed the system will be "very user-friendly".
Despite soundings that some opposition parties are unhappy with personal PPS numbers being used, the department is confident it is the best system.
The policing of the new measures to ensure public compliance has also been raised as a concern in terms of ensuring cohabiting couples give accurate data on their net income.
The Department of Social Protection is to be consulted about what measures can be taken to ensure compliance.
The highest income threshold in which the subsidy is available for parents is €47,500 net.
The minister said the new initiative is a "radical" departure from the old childcare systems, but said it is just a first step.
When can we expect childcare subsidies for all? 
Probably not for another decade. In order for Ireland to reach the OECD average spend on childcare (0.8% of GDP) it's estimated it could take between five and 10 years (Ireland spends just 0.2% of GDP).
It's estimated it could cost half a billion Euro to reach that spend.