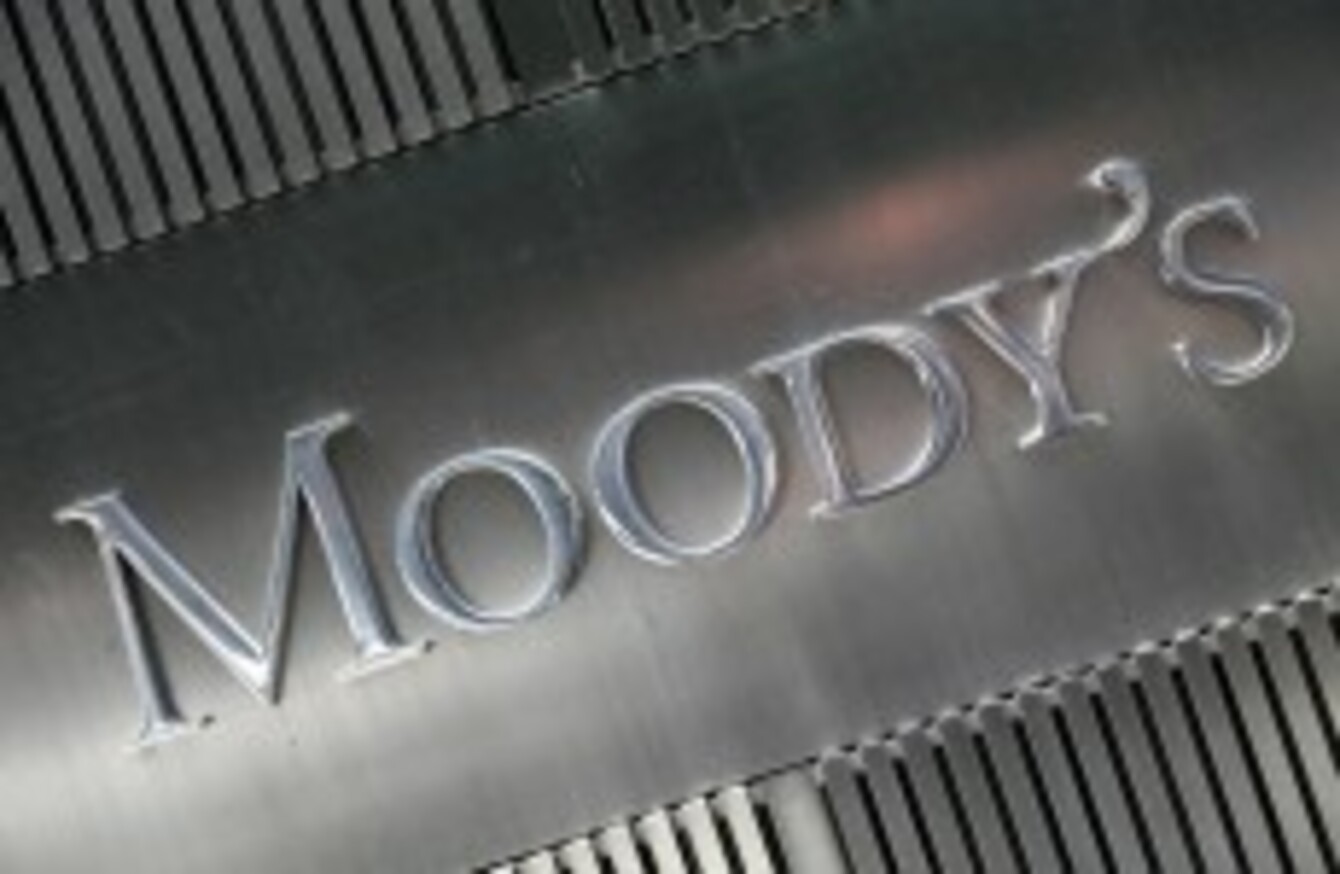 Image: Mark Lennihan/AP/Press Association Images
Image: Mark Lennihan/AP/Press Association Images
RATINGS AGENCY MOODY'S has warned that the creditworthiness of every European nation is under threat as the eurozone debt crisis continues to worsen.
In a special announcement, the agency stated that "multiple defaults" are on the horizon, and flagged the possibility that more than one country could be forced to leave the euro.
The statement will reinforce the view that high-profile measures and deals struck by EU leaders will not be sufficient to contain the debt crisis. It was reported yesterday that Italy could require an unprecedented €600billion intervention from the IMF.
Moody's warned that its analysts expect the situation to worsen before there is sufficient political will to take decisive action. "In the absence of policy measures that stabilise market conditions over the short term [...] credit risk will continue to rise," it said, adding that "the political impetus to implement an effective resolution plan may only emerge after a series of shocks".
The probability of multiple defaults (in addition to Greece's private sector involvement programme) by euro area countries is no longer negligible [...] A series of defaults would also significantly increase the likelihood of one or more members not simply defaulting, but also leaving the euro area.
Greece and Italy were flagged as the greatest risks for sparking instability. The agency said the eurozone was "approaching a junction" which would lead either to closer integration between countries or greater fragmentation, with serious implications for countries' creditworthiness.
"The point is likely to be reached where the overall architecture of Moody's ratings within the euro area, and possibly elsewhere within the EU, will need to be revisited," the statement said.
Widespread downgrades would be likely to worsen the eurozone's problems, as many large investment vehicles such as pension funds are contractually bound only to hold securities above a certain rating. Downgrades would force these investors into a major sell-off of sovereign bonds, increasing interest rates and making it harder for nations to secure funding.