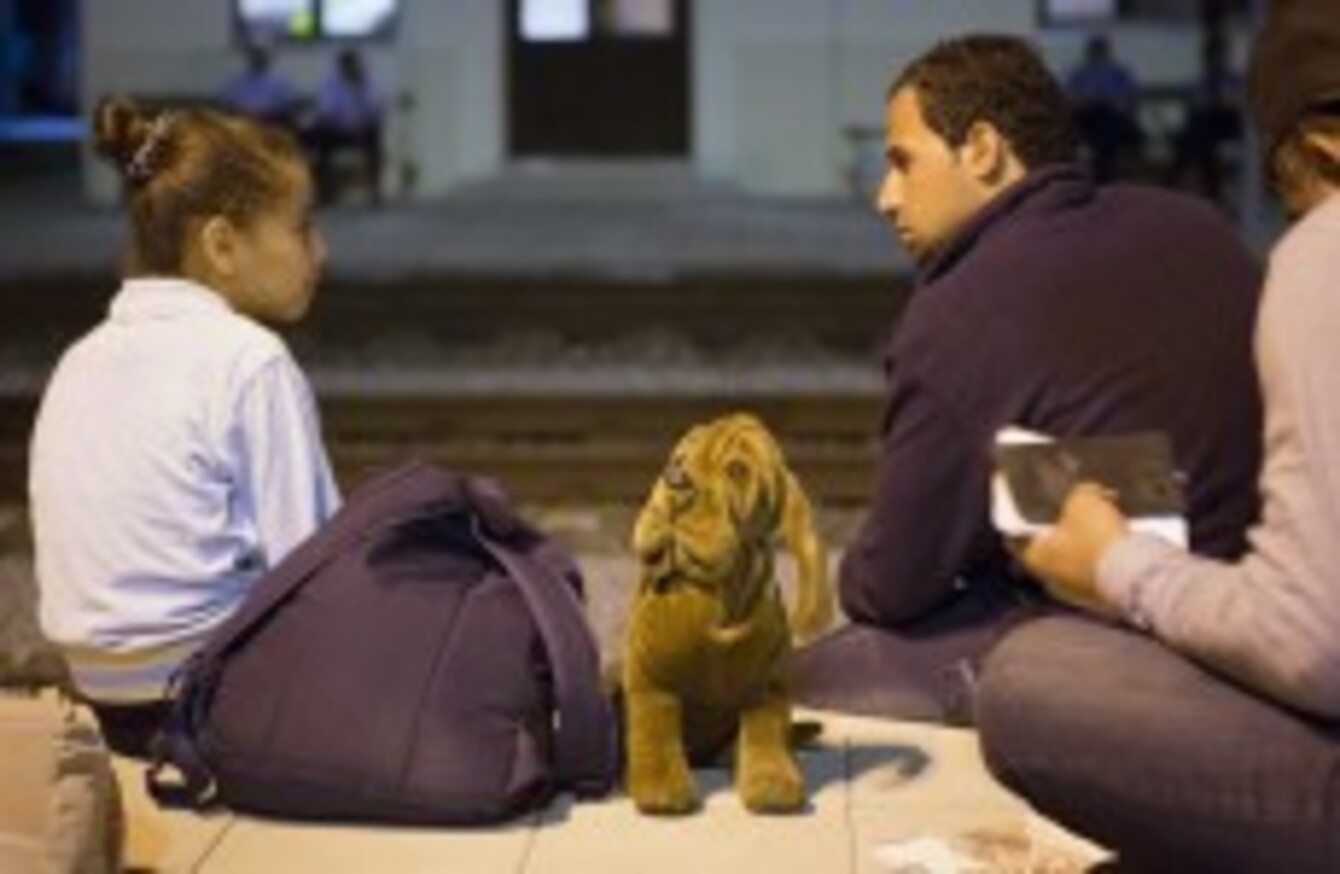 Migrants near the Hungarian border in Croatia early this morning
Image: AP Photo/Darko Bandic
Migrants near the Hungarian border in Croatia early this morning
Image: AP Photo/Darko Bandic
CROATIA CLOSED SEVEN of the country's eight border crossings with Serbia "until further notice" yesterday, following a massive influx of migrants and refugees.
"Traffic is banned on the border crossings of Tovarnik, Ilok, Ilok 2, Principovac, Principovac 2, Batina and Erdut," the interior ministry said in a statement.
More than 11,000 migrants have entered Croatia from Serbia since early Wednesday, the ministry added.
Yesterday evening crowds broke through police lines at the Serbia border after waiting for hours in stifling heat.
BBC reporter Fergal Keane, who's at the scene at Tovarnik, detailed the developments on Twitter. People were pushing at police to get through before "mayhem" broke out, he said.
The migrants began heading for Croatia after Hungary sealed its border with Serbia earlier this week, cutting off a key route into the EU used this year by more than 200,000 migrants, many of them fleeing violence in the Middle East and Afghanistan.
Croatia had said it would let people pass through freely on their way to other European Union countries — but Prime Minister Zoran Milanovic warned his country's resources for dealing with the influx were "limited".
Piling on the pressure, Slovenia announced late yesterday that it had stopped a train from Croatia carrying migrants, saying some 150 passengers would be returned to Zagreb because they did not have the necessary documents for onward travel.
Slovenia later suspended all train traffic between Slovenia and Croatia until Friday morning, Slovenian news agency STA reported.