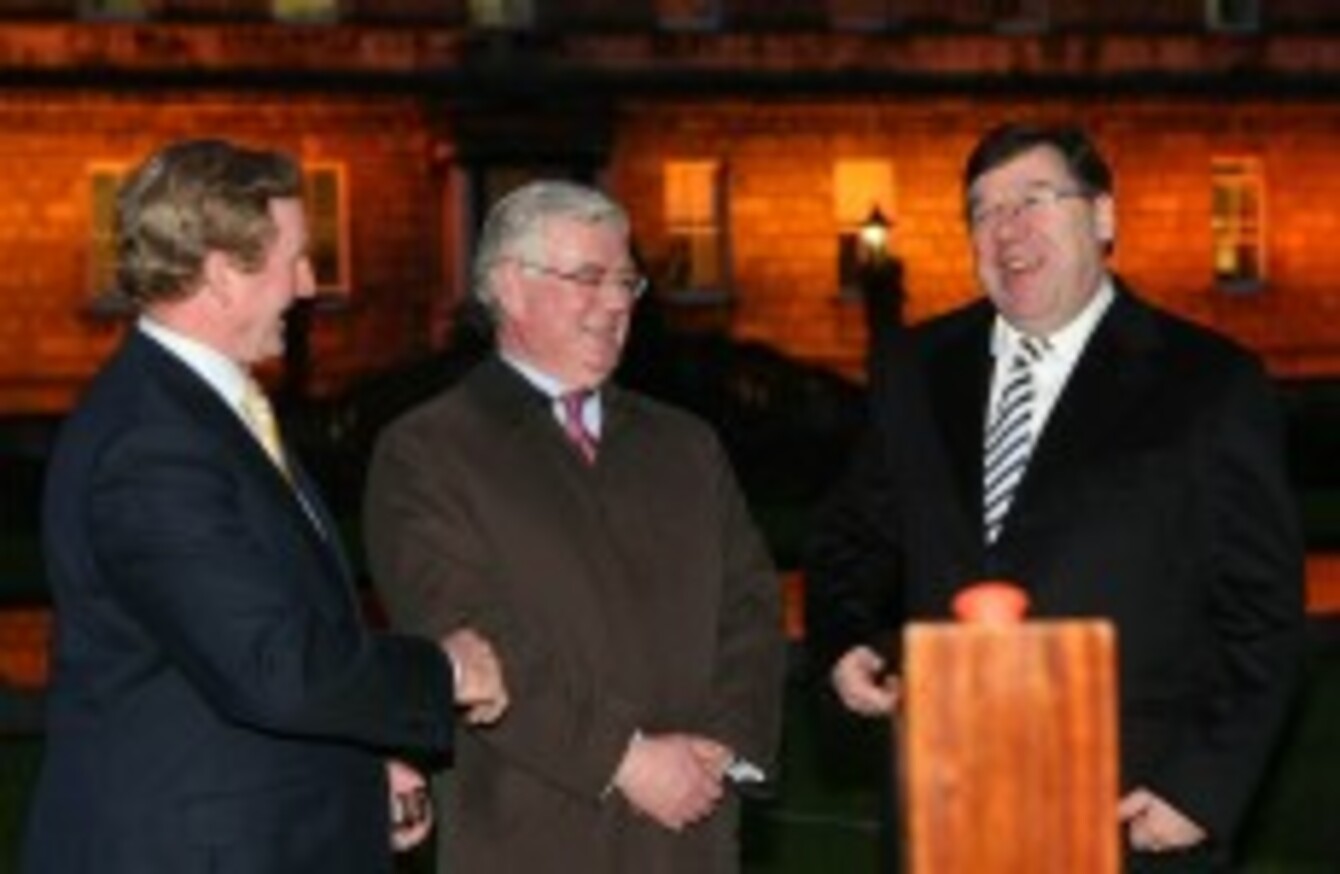 Image: Julien Behal/PA Wire
Image: Julien Behal/PA Wire
BRIAN COWEN WILL chair talks today between the leaders of the Dáil's four biggest parties, in an attempt to find shared ground in approaches to combating the poor state of the public finances.
The Taoiseach said that the impression of a shared view for the economy would benefit Ireland's image among investors and lenders, but denied claims that the talks would blur the lines between the government and opposition's respective responsibilities, the Irish Times reports.
I am very anxious that the views and proposals of the Opposition parties should be considered fully in the preparation of the multi-annual framework and this is an issue which I will discuss further with the party leaders tomorrow.
Officials from the Department of Finance met with the Fine Gael and Labour finance spokespeople yesterday, and Enda Kenny accused Fianna Fáil of "misleading" the public over the state of the public finances on the party's website.
In the last two years the Minister for Finance and the Taoiseach, based on the evidence we now have, either didn't know what they should have known or deliberately misled the people on the true state of the public finances they presided over.
Kenny has called for an independent review of the figures for the economy released by the government.
The newspaper adds that Eamon Gilmore accused the government of using the opposition as an easy way to "solve the problem" of the crisis in the public finances.
The Taoiseach wants the Opposition to solve the problem for him. He wants the people of the country to pay for it and meanwhile he wants to stay in office. Does he seriously expect us to agree to this?