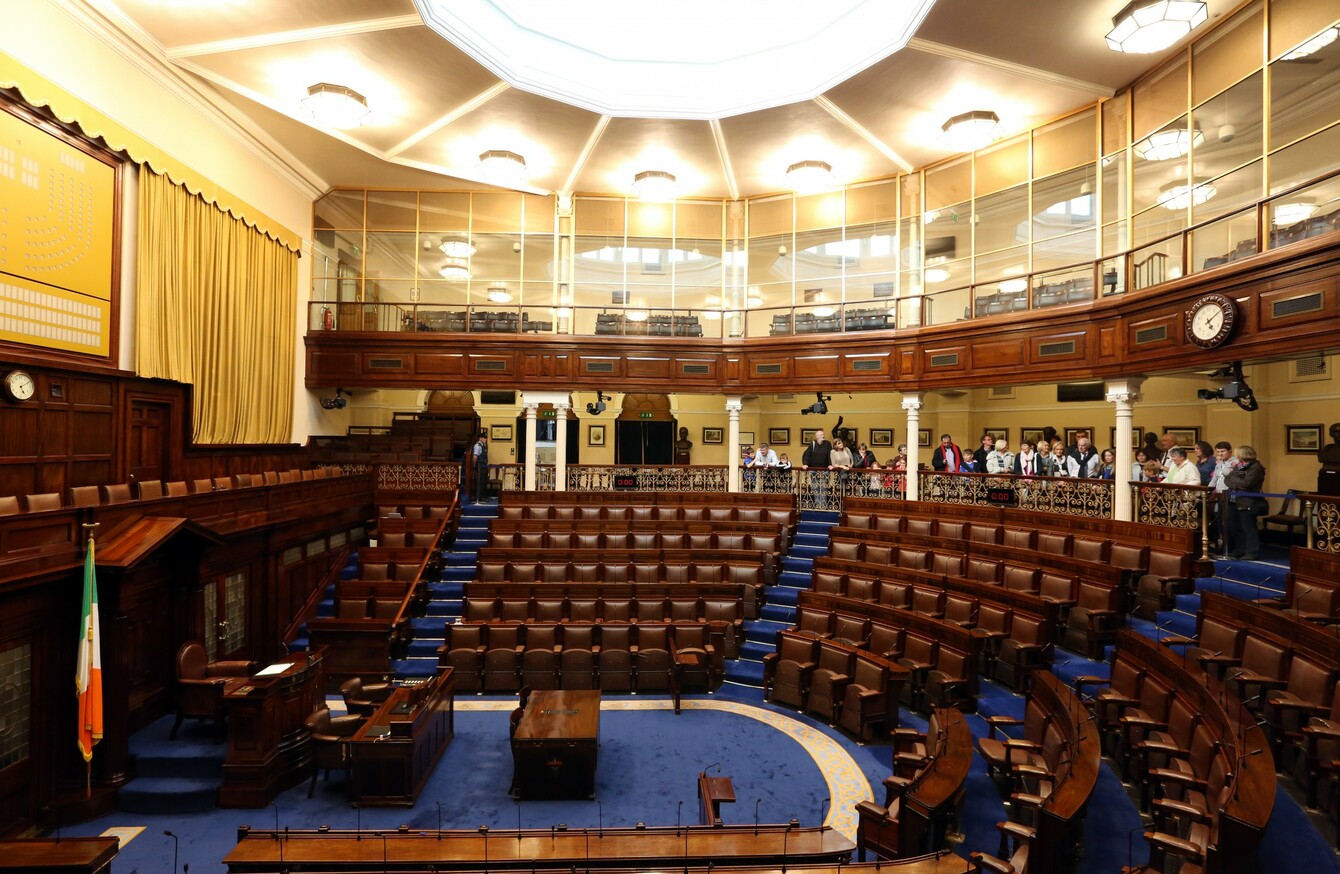 Image: Laura Hutton/Photocall Ireland
Image: Laura Hutton/Photocall Ireland
SOME 68 DAYS after taking their summer recess (which was interrupted to discuss Apple's tax) , TDs return to the Dáil today.
TDs had a longer than normal break due to plans to refurbish the Dáil chamber.
With the Budget just two weeks away, much of the Dáil attention will focus on what Michael Noonan has planned.
The Independent Alliance is due to meet this week in order to formulate its plan for the Budget, while Noonan will meet Fianna Fáil's Michael McGrath to go over the plan.
In the chamber today, events will kick off at 2pm with Leaders' Questions coming from Fianna Fáil, Sinn Féin, Labour and AAA-PBP.
The Dáil will then hear undebated motions on parental responsibility in child abduction, the appointment of a new member of the Legal Services Regulatory Authority and the changing of departmental names in the terms of reference for three committees.
Then Taoiseach Enda Kenny, who has his mojo back, will face questions for 45 minutes.
Kenny will then answer parliamentary questions in his brief as Minister for Defence, before a topical issues debate.
The government's Road Traffic Bill 2016 will then move to its second stage before a Fianna Fáil motion on pharmacy fees is heard.
The Dáil will adjourn at 10pm.
The cabinet is also due to meet with housing high on the agenda. Housing Minister Simon Coveney is expected to table a plan that would streamline the planning process for large-scale housing developments.