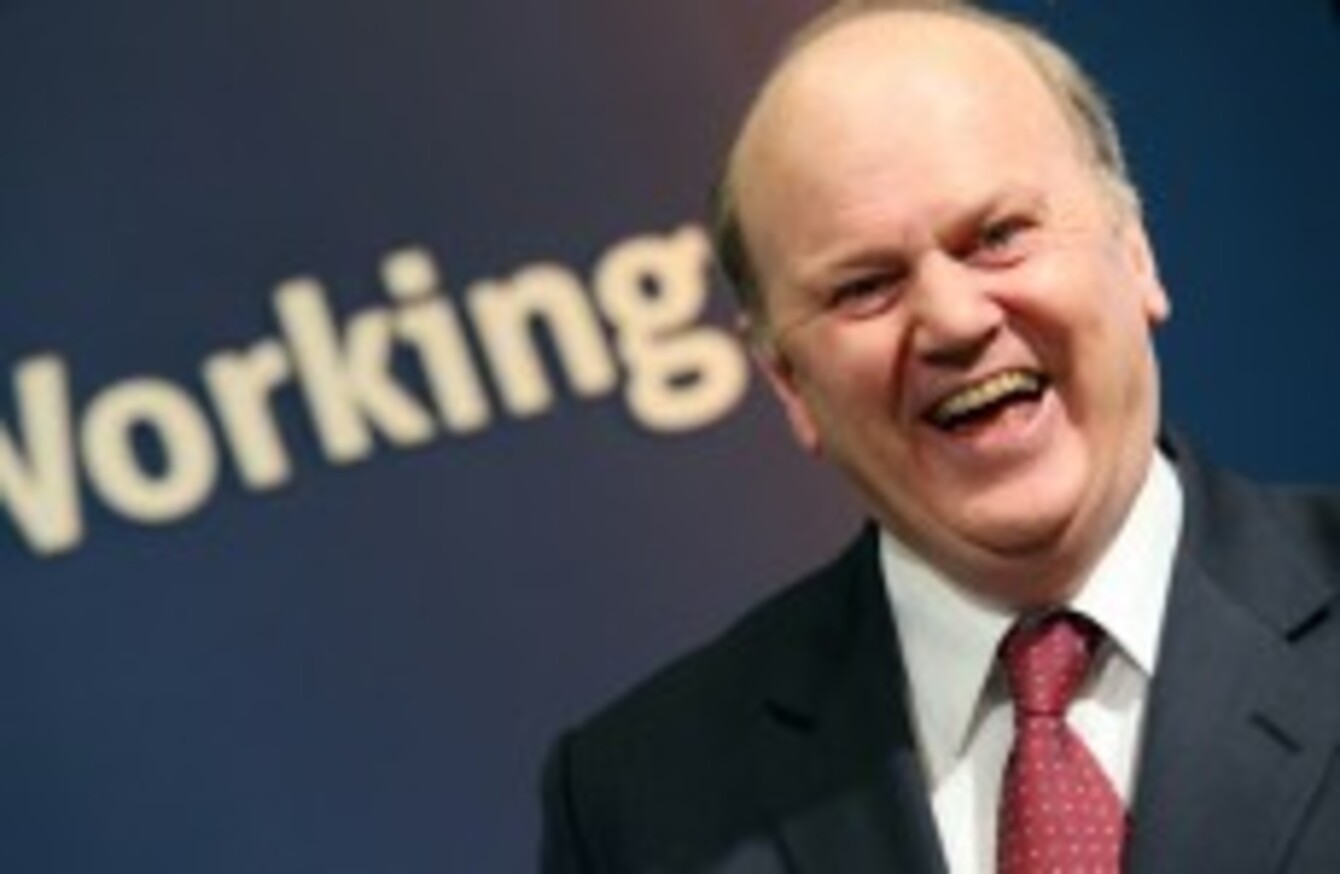 Image: Stephen Kilkenny
Image: Stephen Kilkenny
EVERY evening, TheJournal.ie brings your Daily Fix: our pick of the highlights (and some of the lows) of today's campaign trail. Eight days to go…
GOOD DAY FOR:
Taxi Drivers - who have become a key demographic, if party policies are anything to go by. Fine Gael candidate in Cork North Central, Pat Burton, launched a new plan to crack down on illegal taxi drivers and review rules that require taxis to be younger than nine years old – as well as a pledge to seek EU grants to upgrade wheelchair cabs.
Education - The country's teachers' groups have welcomed the education policies being outlined by both Fianna Fáil and Labour. The INTO told us it welcomed Fianna Fáil's plan to extend the postgraduate teaching course from one year to two, while welcoming Labour's plan to have principals draw up five-year development plans, and limit their terms to ten years.
BAD DAY FOR:
Intellectuals: That is, the few of them that there are… Ned O'Keeffe has given another hit-and-mostly-miss interview in which he said the recent Cabinet had too little business expertise, and had "too many intellectuals". That's why we're the way we are, apparently.
Killorglan: The Kerry village has long benefitted from having duelling TDs John O'Donoghue and Jackie Healy-Rae both trying to win local amenities – but a poll in today's Irish Examiner suggests that both O'Donoghue and Healy-Rae's son Micheal, who is seeking his father's seat, could fail in their bids.
TYPO OF THE DAY:
Fine Gael's Brian Hayes was obviously thrilled when the Irish Times' Dan O'Brien opined that the rumoured €5bn "black hole" in his party's fiscal plan was "bunkum". So much so that in the FG press release that followed, the word had been spelt bumkum.
Realising the mistake, Fine Gael sent an amended version seven minutes later with the corrected spelling… but still left the bumkum spelling in the subject line.
MISAPPROPRIATION OF CLASSIC IRISH BALLAD LYRICS OF THE DAY:
A Fine Gael clean sweep this evening. The parties have been bickering all day about education plans, with Fianna Fáil and Labour both launching theirs – but FG candidate in Wicklow, Simon Harris, took the biscuit with his press release.
After Mary Coughlan asked Enda Kenny to "grow up and listen to the experts", Harris issued a press release with the following subject line:
Oh Mary, why don't you have some sense? Don't blame teachers, for your incompetence