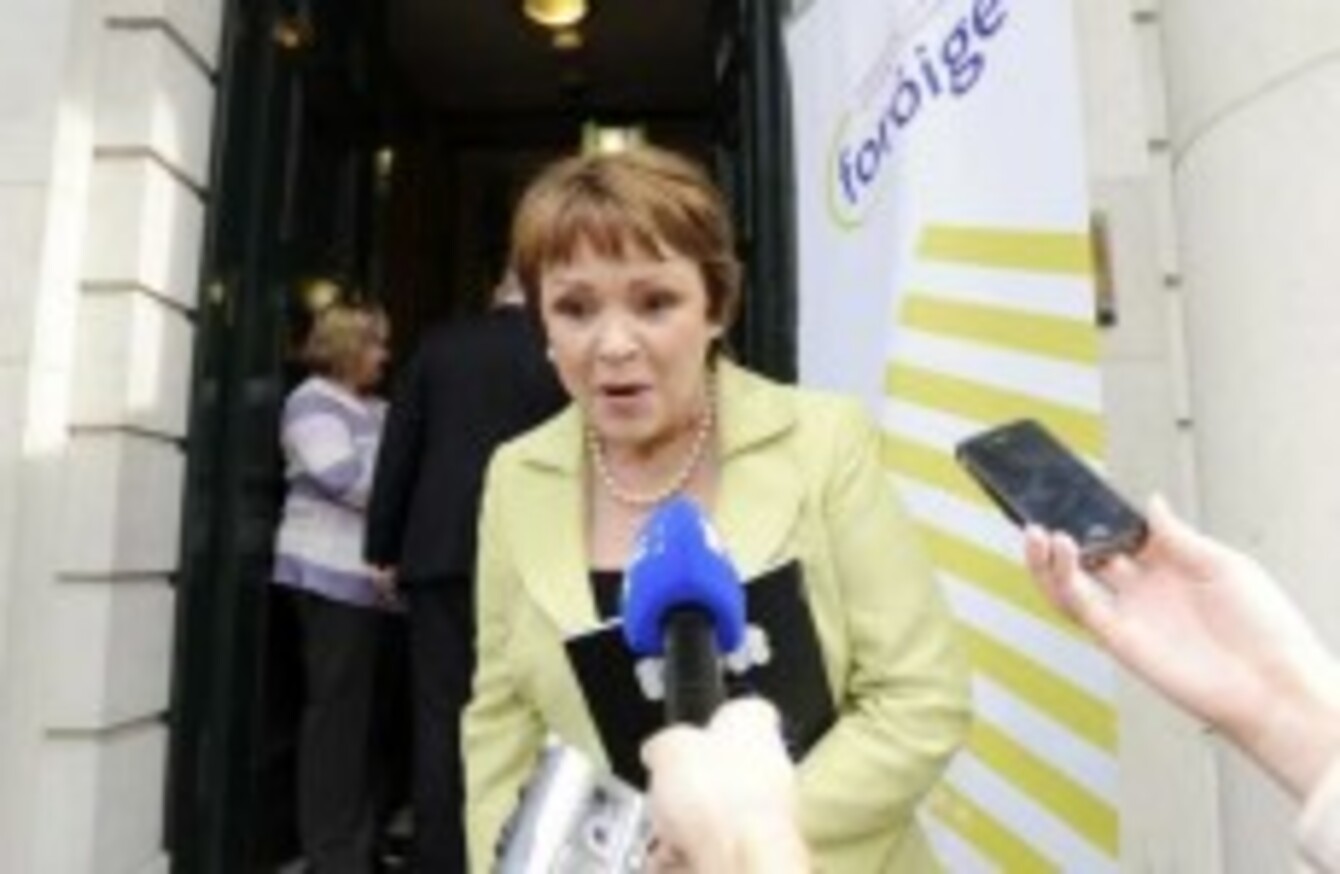 Image: Sasko Lazarov/Photocall Ireland
Image: Sasko Lazarov/Photocall Ireland
DANA ROSEMARY SCALLON has insisted that her status as a dual citizen of both Ireland and the United States does not present a problem to her election campaign – believing that it is an advantage.
This morning's Irish Times reported that Scallon had taken US citizenship in 1997, shortly before her first run for the Presidency of Ireland – but that it was decided not to disclose that citizenship before the election.
Colm Keena's report cited a court case involving Dana's family in Iowa in 2008, which outlined a meet between her sister, brother and husband – when it was decided that it "wouldn't look very good" if people knew of Dana's dual citizenship before that time.
Scallon explained to Radio Kerry that she had taken US citizenship because her family had lived there for some time, but that in order for the family – and for Scallon's children – to remain resident there, it was required to become a citizen of the United States.
Scallon told interviewer Jerry O'Sullivan that she was not present at the meeting where it was decided not to disclose her US identity, "and my husband and brother have no recollection of that conversation".
'Advantage'
"I would like to say that it's stooping to a new low to raise a family dispute – a personal family matter. Yes, it was a very hurtful time, and I feel it is a new low – every family has their difficulties, and nobody wants their family difficulties to be aired," she said.
Dana said, however, she had never been asked about the matter before "and knew it wasn't a problem… if I'd been asked, why would I want to hide it?"
She added that when she signed the forms seeking US citizenship, she was told she would not have to renounce her Irish citizenship – even though the US oath of allegiance sees immigrants "absolutely and entirely renounce and abjure all allegiance and fidelity to any foreign prince, potentate, state, or sovereignty of whom or which I have heretofore been a subject or citizen".
Scallon said, however, that her status as a dual citizenship could be seen as an advantage. "We claimed a part of Barack Obama… I would have no difficulty in Americans claiming a little bit of me as an Irish president," she said.
Later in the interview, Scallon defended her stance in declaring that she would not sign any bill that would "decimate the constitution".
"The people would never place, before the president, a bill that would decimate the constitution," she said.
Scallon also dismissed her poor showing in recent opinion polls, saying she had never polled very highly in advance of elections, and had always performed above pollsters' expectations on polling days.