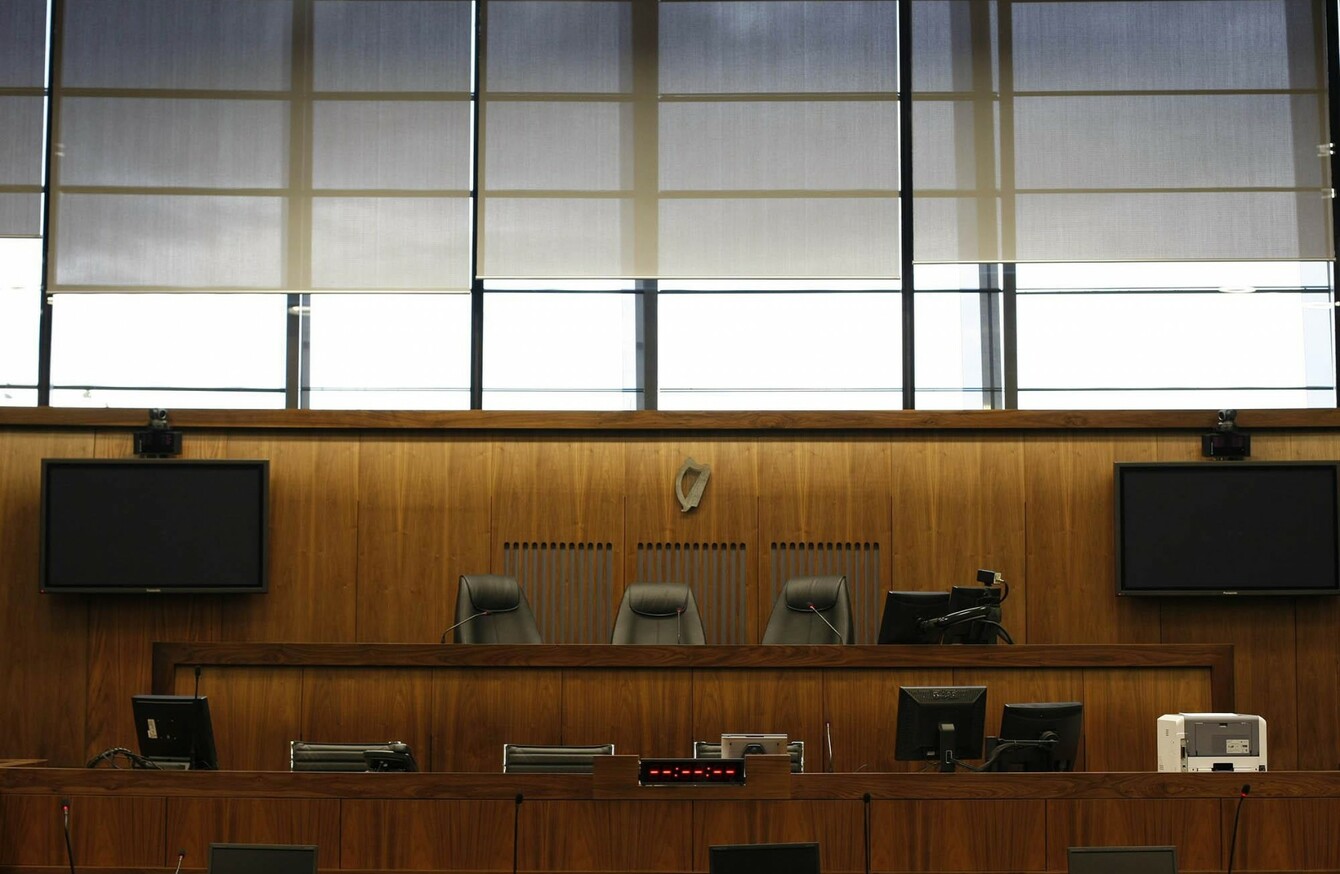 Image: Niall Carson PA Archive/PA Images
Image: Niall Carson PA Archive/PA Images
A TEENAGE BOY begged for his life as he was stabbed to death with a blade from a garden shears, a murder trial heard today.
Richard Dekker (30) with an address in the Blanchardstown area of Dublin, has pleaded not guilty to the murder of 17-year-old Daniel McAnaspie at Tolka Valley Park, Blanchardstown on 26 February, 2010.
At his trial today, Detective Garda Patrick McDonagh told prosecuting counsel Brendan Grehan SC that he interviewed Dekker several times on 24 and 25 May, 2010 at Cabra Garda Station.
Daniel's decomposed body had been found in a drainage ditch eleven days earlier.
Dekker and another man, Trevor Noone, were known to have been among the last people to see Daniel. During those interviews Dekker at first denied all knowledge of what happened to the teenager.
He told gardaí that he felt sorry for Daniel's family but added: "I didn't know Daniel. I don't know who stabbed him. If I did I would tell you."
He said the kind of people who would kill Daniel McAnaspie were "low lives" who should be buried alive. When gardaí asked if he was being honest, he replied: "Yes."
The interviews continued through the night and at around 6am gardaí showed Dekker a transcript from a statement made by Trevor Noone in Blanchardstown garda station the previous evening.
In it, Noone said Richard Dekker had stabbed Daniel McAnaspie.
After reading the statement Dekker said: "He is a fucking lying bastard. A scumbag lying bastard."
He told gardaí he would tell them everything that happened and that all the things Trevor Noone had accused him of were things that Noone himself had done.
He explained that there was a clash between Noone and Daniel earlier in the evening when Daniel started talking about different people he had fought.
One of the people he mentioned was a relative of Noone and when he heard this Noone punched Daniel once in the face.
That incident blew over but later on Noone told Dekker that he wanted to bring Daniel over to Tolka Valley Park "to give him a hiding". He said he knew Noone had the blade of the shears on him but Dekker did not think he was going to use it.
Vicious attack
The three of them left Whitestown Avenue, where they had been drinking, and walked into Tolka Valley Park and onto a wooden footpath that crosses the Tolka River.
As they walked along, Dekker said Noone had the blade in his hand and used it to stab Daniel in the back.
The teenager fell down towards the river and begged: "Please, please lads, I'm dying." Dekker told gardaí that he also begged Noone to stop, shouting "leave him, he's fucking dying."
"I was begging him, pleading and begging him," he told gardaí.
But Dekker got scared then because he thought Noone would use the blade on him.
He said he had "evil" in his eyes as he continued his attack on Daniel saying: "He has to go."
"I always used to be able to kick the bollocks out of Trevor but that night I wouldn't even go there," he said.
He told gardaí that Noone had done bad things in the past, including stabbing a dog to death and burying it in his garden.
Describing the final attack on Daniel, he said Noone "viciously, viciously, viciously stuck him with the blade" and twisted it "to make sure".
Following the attack he said Noone picked up the teenager's body and threw it into a bush. Gardaí asked him what happened next and he said: "We just walked off home".
"Just a couple of digs"
In his final interview he said he knew Noone was carrying a blade but he thought he was "just going to give him a couple of digs".
Gardaí asked him if he knew how the body got from Tolka Valley Park to where it was found in a drainage ditch on a farm in Rathfeigh, Co Meath, some 30 kilometres away.
He said he didn't know what happened to the body as Noone would not tell him.
He said Daniel did not deserve to die the way he did. "He didn't deserve it one bit. He was only a young fella," he said.
He later brought gardaí to the area in Tolka Valley Park where he said the attack took place.
Also giving evidence, Dr David Casey of Forensic Science Ireland told Grehan that he examined a hoodie, jumper, jacket and t-shirt found on Daniel's body in the ditch.
They were badly damaged but he was able to identify "stab cuts" on each garment. The jacket had about 12 stab cuts, he said.
Former Deputy State Pathologist Dr Khalid Jaber found multiple stab wounds on Daniel's body which he said could have been caused by the garden shears that the prosecution alleges was used to kill Daniel.
The trial continues tomorrow in front of Justice Patrick McCarthy and a jury of seven women and five men.