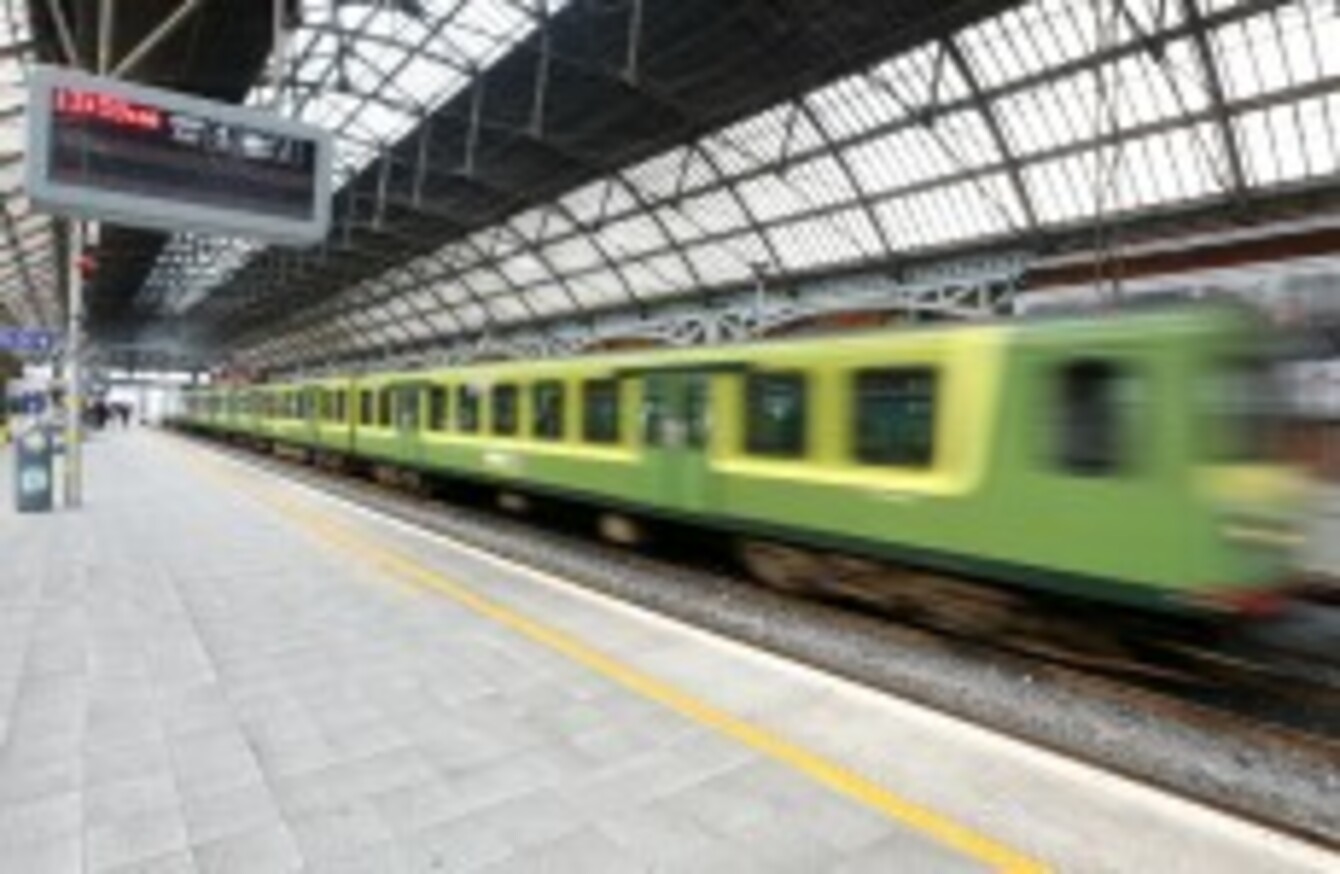 Image: Sam Boal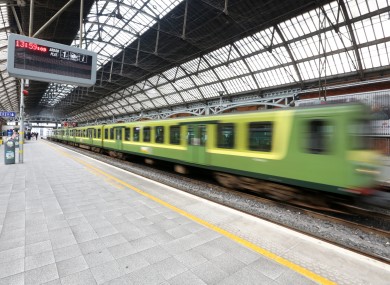 Image: Sam Boal
IT HAS BEEN a while since we've heard talk of the DART underground and Metro North projects (remember them?), but it looks like they haven't been forgotten about.
The Metro North plan was suspended in 2011, but has now resurfaced.
Transport Minister Paschal Donohoe has announced a shortlist of project options across Fingal and North Dublin, with the Metro North among them.
He also mentioned plans for the DART Underground in a recent speech.
The six proposed project options are:
Two heavy rail options:
A DART link from Clongriffin to the airport and Swords (Option HR2);
A DART link from the Maynooth Railway Line to the airport and Swords via a tunnel under Glasnevin (Option HR8)
Two Luas/metro options:
A Luas line from Cabra to the airport and Swords via a tunnel under Glasnevin (Option LR3)
A metro proposal from St Stephen's Green to the Airport and Swords (Option LR7)
One Bus Rapid Transit (BRT) Option:
A combination of a number of proposed Bus Rapid Transit services (Option BRT 5)
One Combination Option
A combination of a DART link from Clongriffin to the airport and a Luas line from Cabra to Swords (Option C1).
The public are invited to give their opinion on the plans – and you can do so at this link. 
A decision will be made on the projects next year.
Minister Donohoe said:
The Fingal area is one of the fastest growing areas in the country. In Census 2011 it registered the third-highest growth rate in the country at 13.9%; close to four times the population growth of Dublin city and almost double that of other Dublin county council areas.  Failure to put appropriate plans in place now to meet the long-term transport needs of this area, will mean increased congestion down the line which will ultimately threaten our future economic development.
DART Underground
Meanwhile, the DART Underground is also still on the table. Minister Donohoe was giving a speech at the Transport Payments 2020 Conference a few weeks ago when he spoke about the project, in the context of the future of public transport in Ireland.
He said in November that a number of reviews of the rail transport requirements of Dublin are underway, and Donohoe will be assessing all of these in the first half of 2015: "including… an updated business case for the DART Underground."
He expects his review will be finalised by mid-2015.
The Minister also said that he hopes to bring Irish Rail's re-signalling project on stream by mid-2016, which will mean a boost from 12 trains per hour to 20 trains per hour through the city centre.
This would facilitate regular passenger services through the Phoenix Park Tunnel in 2016.