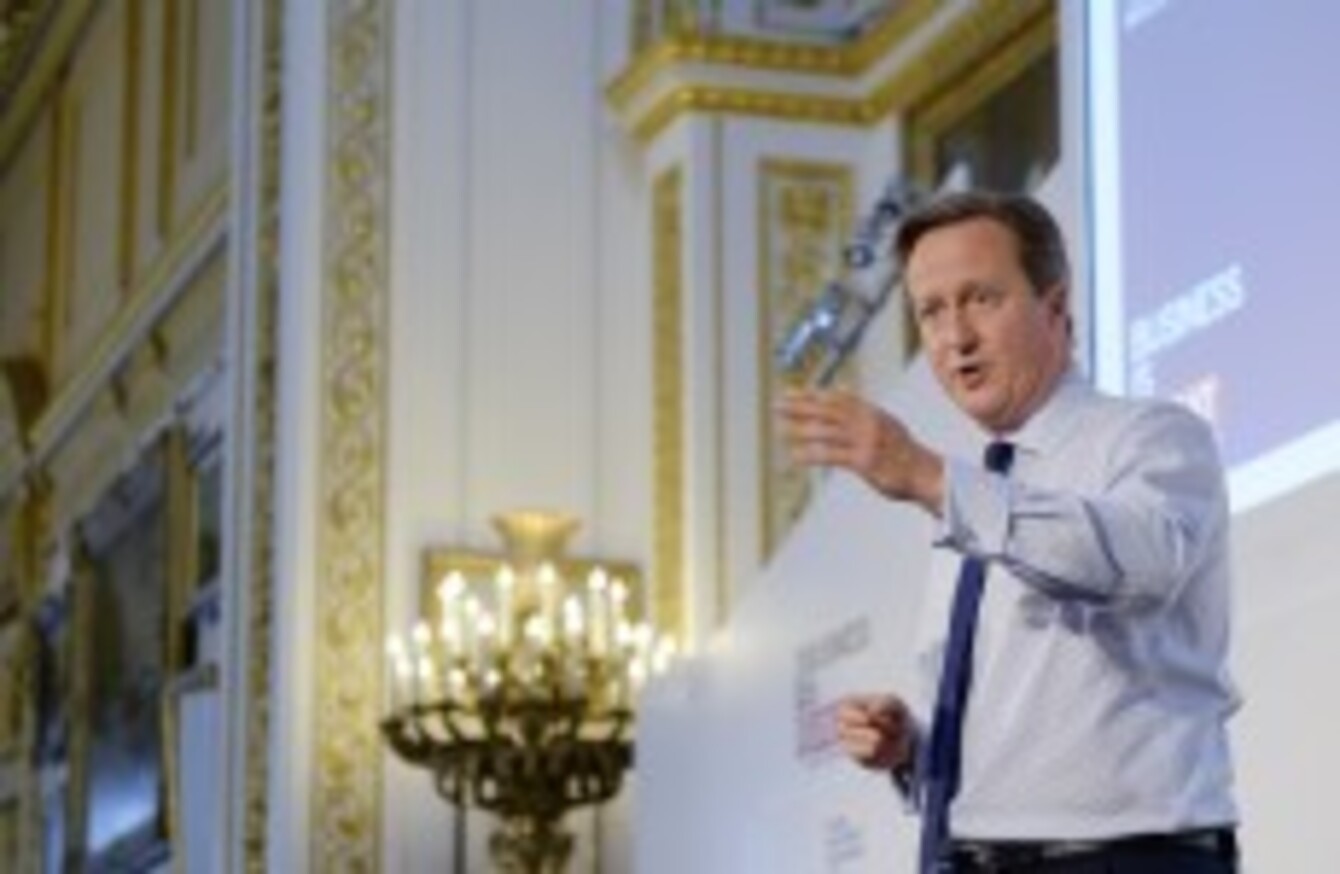 Image: PA Wire/PA Images
Image: PA Wire/PA Images
BRITISH PRIME MINISTER David Cameron "put a private part" in a dead pig's mouth, a new book claims.
Call Me Dave, a book written by Isabel Oakeshott and peer Lord Ashcroft, who fell out with Cameron after his election as British leader, is based on interviews with hundreds of Cameron's friends and enemies.
The Mail began serialising the book today, with one claim making headlines around the world.
The book claims Cameron partook in a bizarre ritual when being initiated into a dining society at Oxford.
An unnamed source, who went on to become an MP, claims that Cameron 'put a private part of his anatomy' into the mouth of a dead pig. The source claims to have seen photographic evidence, but the person who reportedly owns the picture rebuffed advances by the book's authors.
Another interviewee claims that Cameron took drugs at college, James Delingpole told the authors that 'My drug of choice was weed – and I smoked weed with Dave…' – often while listening to Supertramp.
In the book's preface, Ashcroft claims his "beef" with Cameron is personal.
Cameron has not responded to the accusations.
Unsurprisingly the story, which is reminiscent of the Channel 4 comedy Black Mirror, has garnered a massive amount of talk on Twitter.
Charlie Brooker, who wrote that show, was quick to post:
And the Liberal Democrats' new leader chipped in:
But mostly, there were jokes.