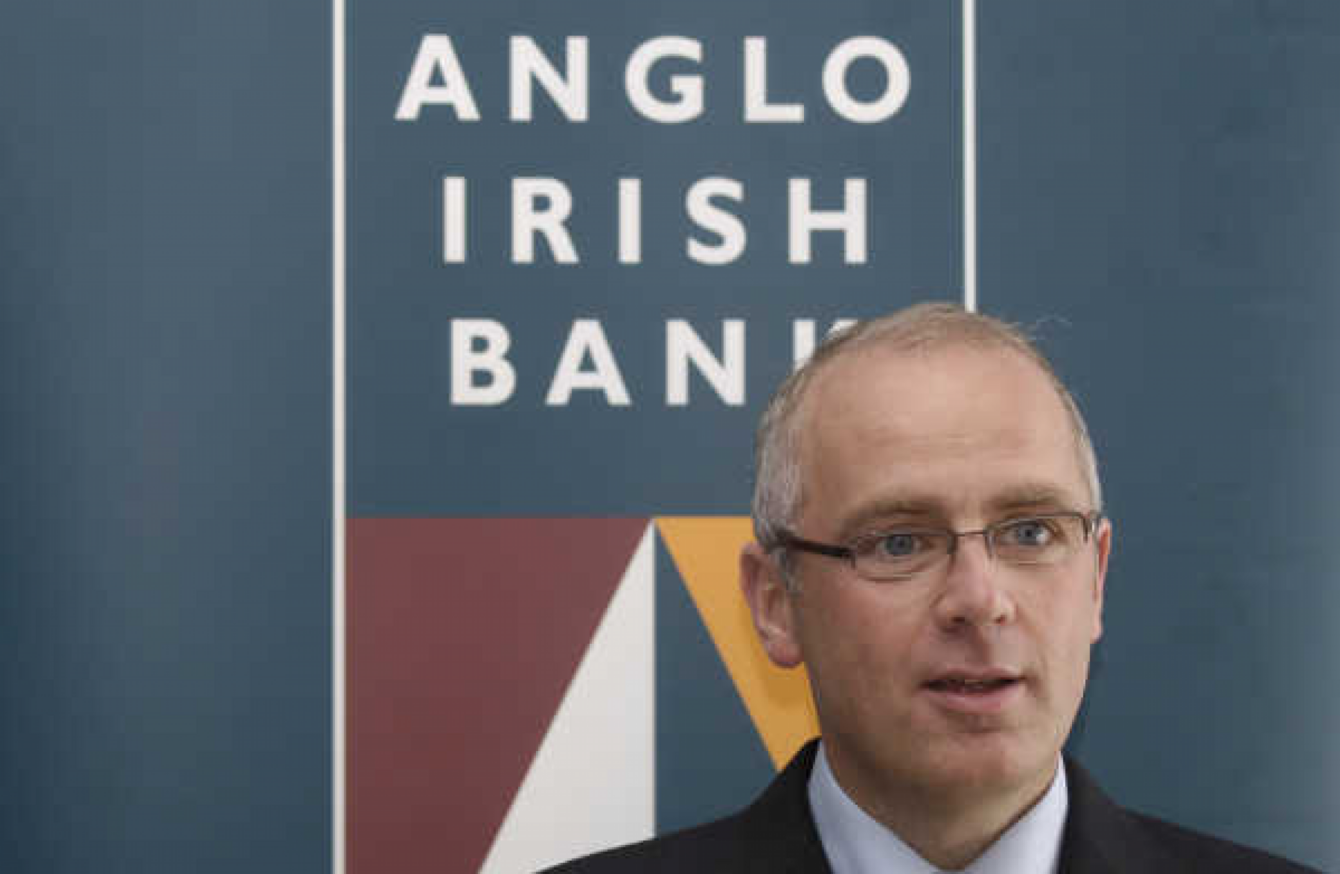 Image: Graham Hughes/RollingNews.ie
Image: Graham Hughes/RollingNews.ie
FORMER ANGLO IRISH Bank CEO David Drumm has dismissed his legal team.
Drumm is currently in a Massachusetts prison awaiting extradition to Ireland, where he is wanted to face trial for 33 counts relating to the collapse of the bank.
Many of those relate to the so-called "Maple 10″ group of investors.
He remains in custody in Boston following his arrest over an extradition order to Ireland.
In a legal filing yesterday, he told a US appeals court that he would be representing himself in a bankruptcy case.
Drumm is seeking protection from creditors for debts believed to be around €11 million.
Around €8.5 million of that is owed to the Irish Bank Resolution Company (formerly Anglo Irish Bank and Irish Nationwide Building Society).
This is his second appeal on the matter. His original attempt was rejected in January 2015, when a judge called him "not remotely credible".
An appeal to that finding was upheld in November.
In the documents, Drumm's lawyer notes that his incarceration in Massachusetts made communicating with his legal team difficult, adding that he will now represent himself. He appealed for more time to lodge documents, a decision which will require a judicial ruling.
Drumm left Ireland after stepping down as chief executive of Anglo Irish Bank in December 2008. He headed for Boston in the US, where he has been since. He filed for bankruptcy in 2010 in Massachusetts which boasts a much friendlier bankruptcy regime than either Ireland or the UK.
Comments are closed as legal proceedings are under way.