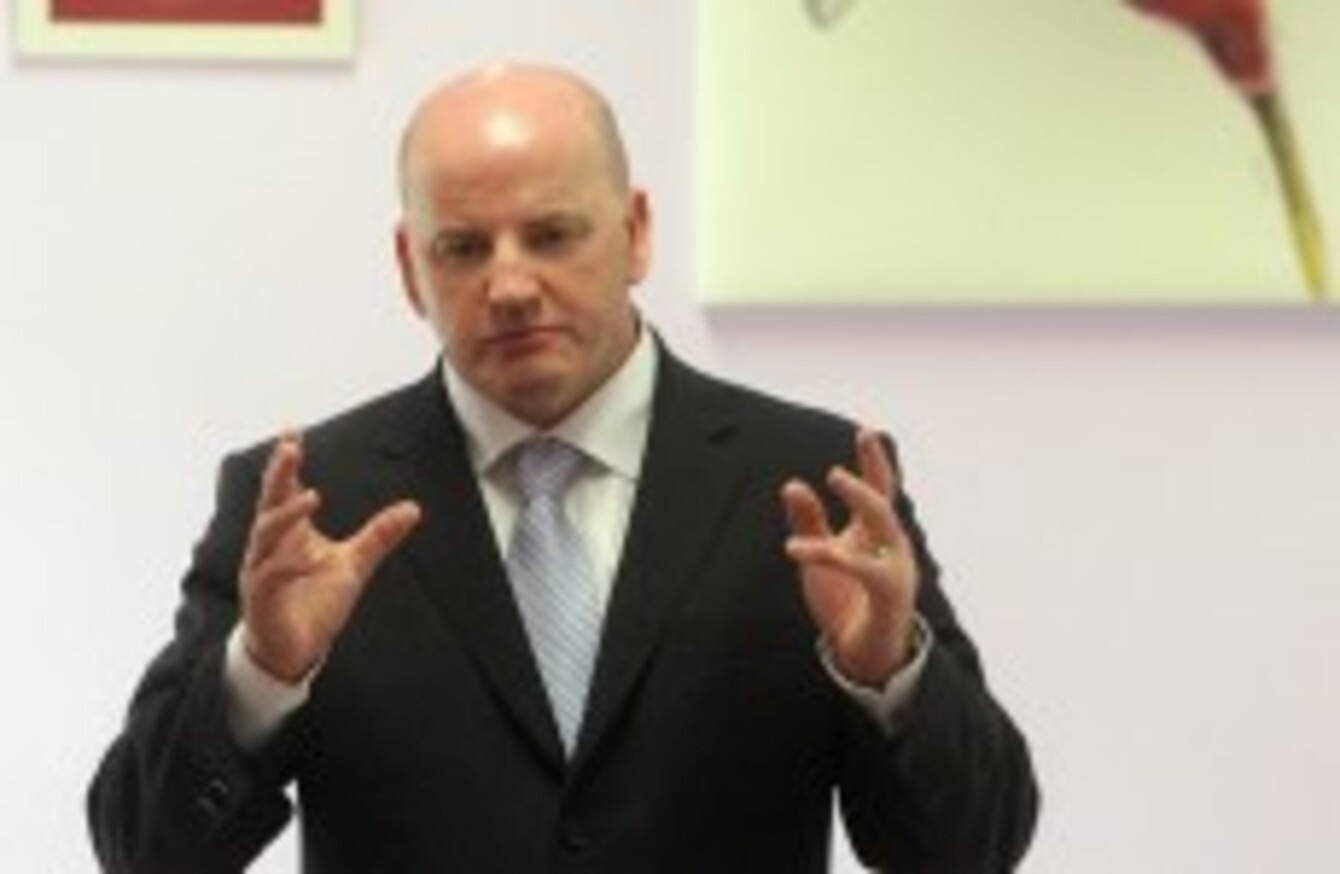 Image: Niall Carson/PA Wire
Image: Niall Carson/PA Wire
Updated at 2.16pm
SINN FÉIN'S Mary Lou McDonald says that although Martin McGuinness may have made an error in the details of the cheque controversy he raised with Seán Gallagher during Monday night's debate, he was correct on a "substantive" amount of the issue.
McDonald told Newstalk's Breakfast programme today that McGuinness spoke to Hugh Morgan briefly before going to the RTÉ studios for Monday's Frontline debate.
McGuinness had claimed that Gallagher travelled to Morgan's house after a Fianna Fáil fundraising event in Co Louth in 2008, but McDonald says he may have been mistaken on the timing involved. However, she said he stands by the claim that Morgan personally presented a €5,000 cheque to Gallagher as a donation for Fianna Fáil.
Gallagher said yesterday that he does not recall meeting the man at the foot of the €5,000 Fianna Fáil donation cheque claims, Hugh Morgan.
The presidential candidate said he did remember the event both men attended in Co Louth in July 2008 and said he had invited Morgan to it after hearing that Morgan sponsored the Armagh team.
After Fianna Fáil issued a statement saying that it had lodged a cheque from Morgan the day before that Co Louth fundraising event, Gallagher said the dates involved show that he did not travel to Morgan's house after the event and collect the cheque, as had been suggested by Martin McGuinness.
Morgan later issued a statement saying that he personally gave the €5,000 cheque to Gallagher.
Gallagher also accused McGuinness of "political assassination", saying that Morgan had "loaded the gun" for the controversy.
In an interview with Northern Sound radio today, Gallagher said his choice of words on Monday night's Frontline debates was "awful".
Asked about referring to an envelope, he said he was thinking out loud on live television after he was thrown a curveball.
"It was a stumble on my part. If I was a trained politician I would have kicked to touch on the question," he added.
"I was naive and not prepared for the attacks."
However, he claimed that the story from Hugh Morgan and Sinn Féin continues to change and that he did not do anything wrong.
He said the fundraiser was the first such Fianna Fáil event he had attended and it was legitimate and legal. "Why was it an issue?" he asked.
Mary Davis has criticised Seán Gallagher's response to issues which have been raised this week as failing to clarify "anything".
In a statement on the issue, Davis said that Gallagher has just hours left before the broadcast moratorium kicks in at 2pm today in which to "completely and utterly address" the issues raised and answer questions "clearly and unequivocally".
"Any person who seeks the highest office in the country must demonstrate the highest standards of integrity in everything they have done. If there is even the slightest suggestion that the highest standards of integrity have not been adhered to, then the people of Ireland must consider very carefully to whom they will give their vote on Thursday," she said.
The broadcasting moratorium on the elections and referendums started at 2pm today.