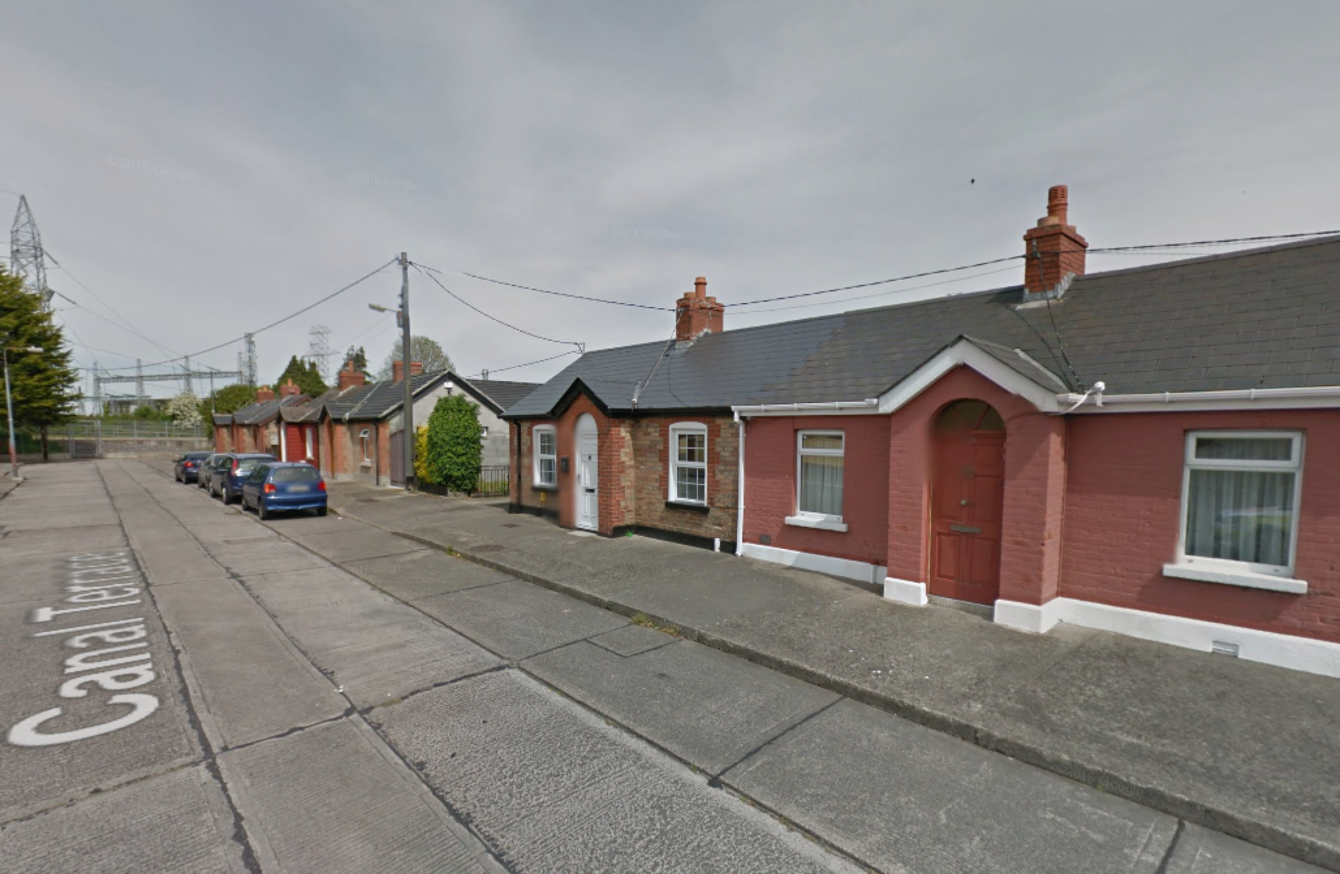 Image: Google Maps
Image: Google Maps
THE DISCOVERY OF the bodies of Daniel and William McCarthy, two brothers in their 70s who were deaf and couldn't speak, has focused attention on the services provided for members of the Deaf community.
The brothers, who lived in their home in Bluebell, Dublin for 25 years, were found by gardaí yesterday after neighbours had not seen one of the brothers for some time.
Mark Byrne, CEO of DeafHear.ie said that three years ago, they made a submission to the HSE for a 'residential support service' for vulnerable deaf people.
This would include the elderly; people with mental and physical disabilities; and young people who – because they are frustrated in trying to express themselves – engage in anti-social behaviour.
We believe that there are 200 vulnerable members of the Deaf community – but they're just the people we know about. If we opened services that figure could double or triple.
The group met with Finian McGrath of the Department of Health recently, and said that they are hopeful that something will come of this submission – particularly in light of the scenario at Bluebell, which was described by Justin Moran of Age Action as "utterly heartbreaking".
Old age and being deaf
Fergus Lynch, a worker for DeafHear.ie says that the vast majority of the Deaf community function perfectly in mainstream society, but it can be difficult in particular for elderly people.
Society has changed – there used to always be someone calling to the house. The same with the local shop – if you hadn't been in in a while the owner would start wondering, but now everyone goes to the big super stores.
Fergus says that when an elderly person is deaf, these problems are augmented, as they "don't go to the pub, don't go out to the shops" and become increasingly inward-focused.
He also says that one in three elderly people have "profound hearing difficulties" and if they are not dealt with swiftly, the chance of developing Alzheimer's is five times more likely.
Eddie Redmond, CEO of the Irish Deaf Society, emphasised the importance of neighbours and the community for those who are vulnerable:
It is very important and critical for the elderly members to be looked after by the Deaf community and neighbours. The Deaf community is a very close-knit community and always looks to support each other. Like hearing elderly people can be very isolated but more to this is the communication barriers between deaf and hearing people.
Current services for vulnerable members of the Deaf community offered by DeafHear.ie include a part-time psychiatrist. She is based in Dublin but serves the 26 counties by driving herself and a clinical nurse to those who need their support.
Irish Sign Language Bill
Redmond says that incidents like that in Bluebell "should be avoided", and says the government should have pushed harder for the Irish Sign Language Bill (which was rejected a couple of years ago).
The bill would formally recognise Irish Sign Language as an official language of the state, requiring state broadcasters, emergency services and other state bodies to provide services through sign language.
The Bill will be debated at the Seanad on 19 October – and if accepted, will be recognised by the state service providers, agencies and will provide better services for the Deaf community.