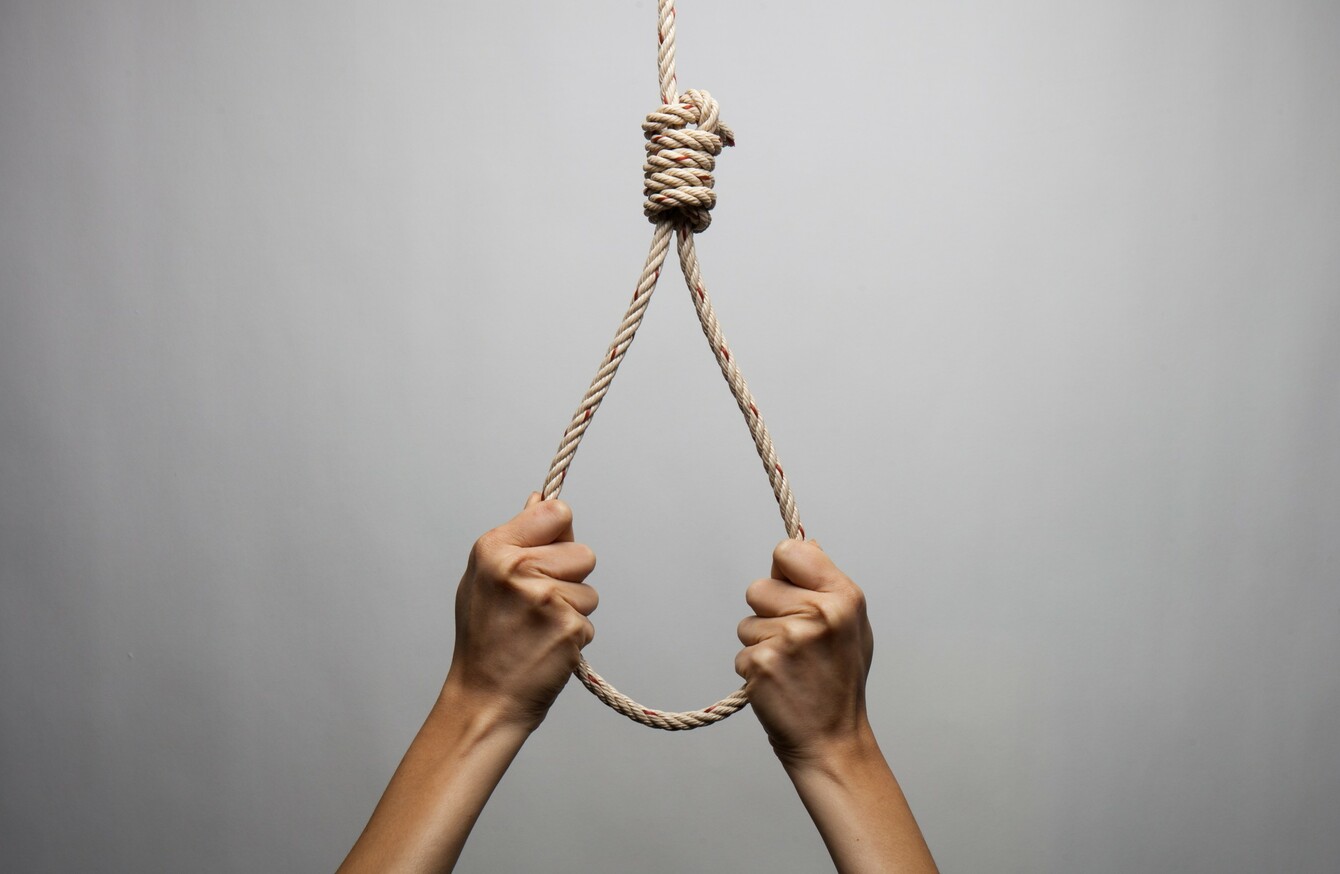 Image: Shutterstock/GongTo
Image: Shutterstock/GongTo
BACK IN THE mid-1980s, a debate was underway around the death penalty, sparked by international pressure to abolish the outdated and no longer used punishment.
The debate was framed by two particularly high-profile murders at the time - that of detective garda Frank Hand outside a post office in Drumree, Co Meath, and garda sergeant Patrick Morrissey, who's convicted killer was spared the gallows in favour of a 40-year sentence in April 1986.
Despite the last Irish state execution being over 30 years before, new papers released under the 30-year rule by the National Archives show that "60% of the Irish adult population [were] in favour of hanging those who murder a member of the gardaí".
The poll, published in the Irish Independent, said that this reflected the public's belief that there should be a "strong deterrent against a member of the force being murdered".
Click here to view a larger image
The murder of a garda, prison officer or 'diplomat' was punishable by execution up until 1990 in Ireland – although the last execution was in 1954, when the death penalty was handed down for all convicted murderers.
Capital punishment was swapped for a life sentence, approved by the President, in the intervening years.
It was a political hotpoint at the time, with politicians fearing the decision to abolish the death penalty would damage their reputation among security personnel. But the government were also coming under increasing pressure from human rights group Amnesty International to abolish executions.
A number of members of Amnesty International wrote to various politicians pleading with them to support a change of law, as the death penalty "is a violation of the right to life".
The poll also showed that there was a "popular belief" that it should be kept for the killings of judges and prison officers. A separate newspaper article shows that prison officers wanted to keep the death penalty for similar reasons.
PJ McEvoy, general secretary of the Prison Officers' Association at the time is quoted as saying that prison officers were concerned that convicted killers would feel they had "little to lose by murdering a prison officer", and was hesitant to accept a 40-year sentence as an adequate replacement.
Currently, Ireland's lifetime sentence is a maximum of 14 years in prison.
A garda representative at the time said that if capital punishment was abolished, then gardaí would have to be armed – turning them into "summary executioners".
A newspaper article from the Irish Independent quotes the general secretary of the Association of Garda Sergeants and Inspectors Derek Nally as saying there would be more "summary executions" by gardaí than "judicial" executions under the capital punishment system.
Mr Nally believed that to remove what the force saw as its main source of protection might have irrevocable consequences.
See National Archives 2016/51/1383