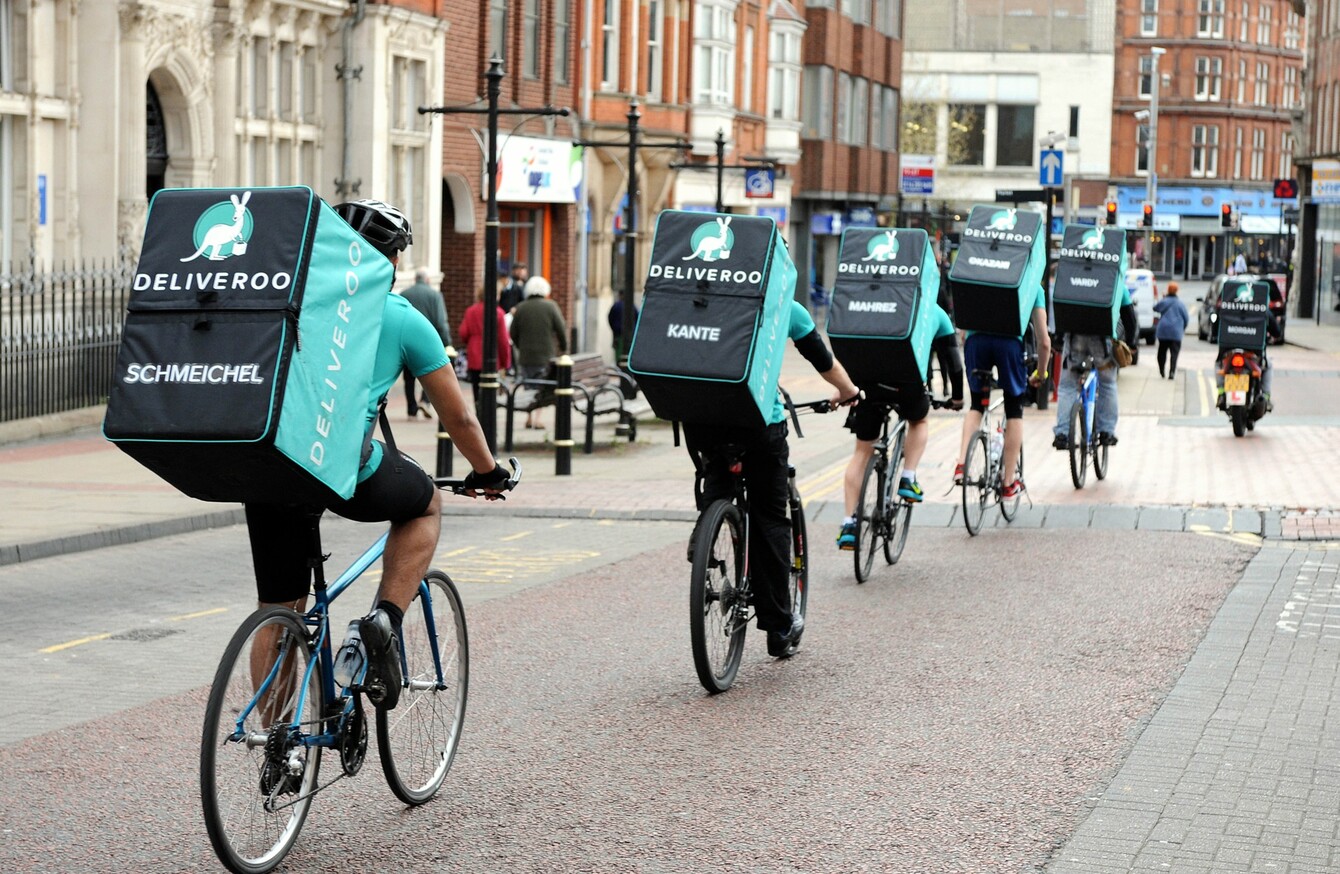 Image: Rui Vieira/PA Wire
Image: Rui Vieira/PA Wire
ON-DEMAND FOOD delivery service Deliveroo is set to add alcohol to the menu.
The company has partnered up with a number of upmarket producers to offer its customers a selection of beers and wines.
While many will welcome a service that'll bring booze to their doorstep, similar services have raised red flags in the past – especially around the issue of under 18s using it as a means of getting served.
The law 
The issue was raised in the Dáil last year after more off licences and shops began to offer deliveries.
While it is not illegal to have alcohol delivered to your house, paying cash on arrival is more of a grey area.
In a parliamentary response last year Justice Minister Frances Fitzgerald referred to a 2008 report from the government's Alcohol Advisory Group which said that orders paid for in cash "were illegal transactions and recommended that the gardaí target such delivery services".
Action group Alcohol Ireland has previously said that the law is not widely enforced. 
Where can you order from? 
The new service will allow customers to order from Baggot Street Wines, supermarket Fresh and Galway Bay Brewery.
Originally the service was trialed at the end of May, and its success has led to its official launch today.
At the moment, the service will mostly be limited to customers in Dublin, with some availability in Galway and Cork.
Deliveries will mirror the system in place for food orders, with a tablet being used by the merchants that allows orders to be processed through the Deliveroo app.
The company has said that it will fully comply with the Public Health Alcohol Bill 2015 and that its workers will be checking all customers that appear under the age of 25 for ID.
This service is being launched in conjunction with the UK branch of Deliveroo.