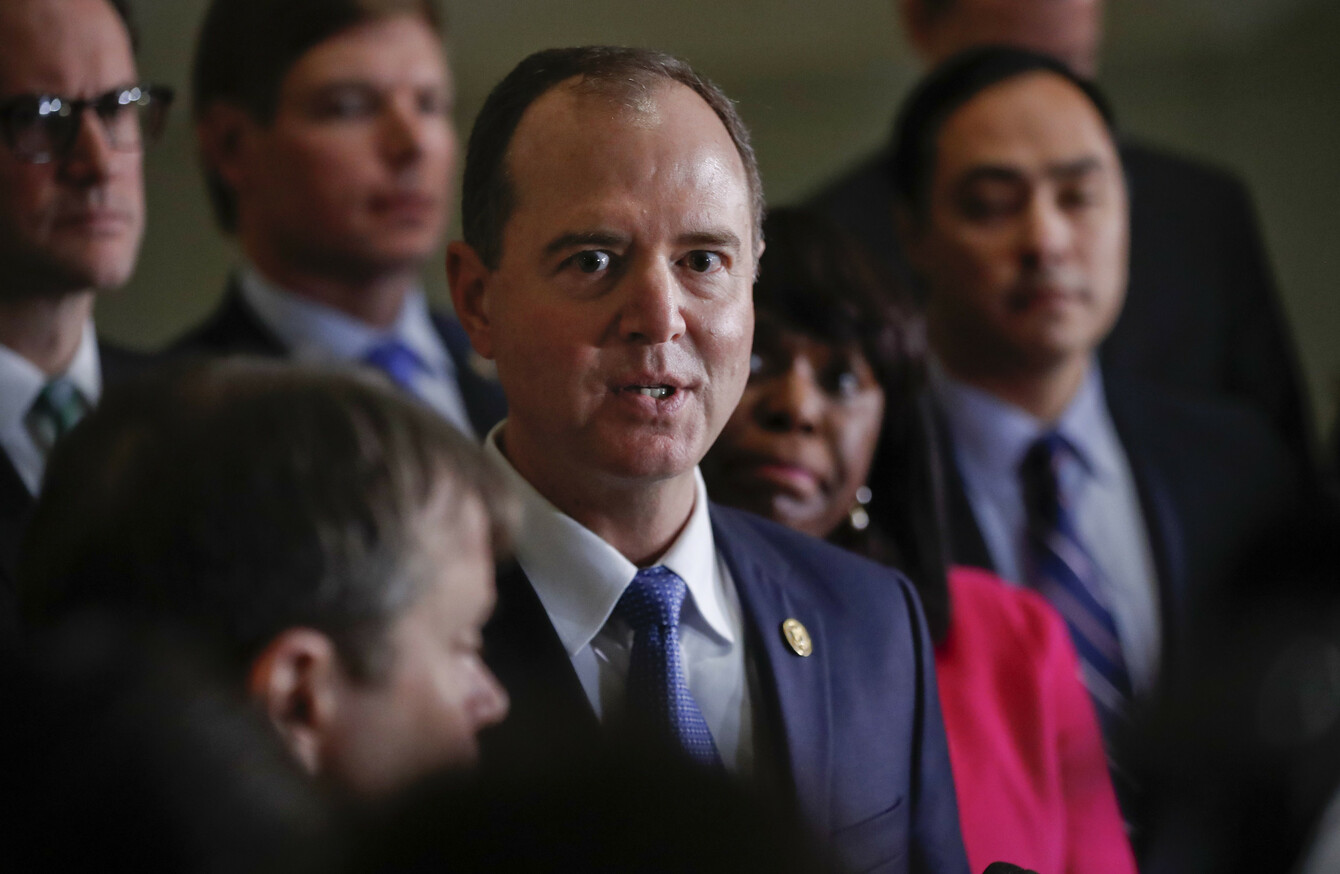 Adam Schiff, the Democrat who wrote the second memo
Image: Pablo Martinez Monsivais via PA Images
Adam Schiff, the Democrat who wrote the second memo
Image: Pablo Martinez Monsivais via PA Images
A US HOUSE panel has voted unanimously in favour of publicly releasing the Democratic rebuttal to President Donald Trump and fellow Republicans' claims that the FBI abused its powers while investigating his campaign.
"The vote was unanimous to release this," Adam Schiff, the top Democrat on the Republican-controlled House Intelligence Committee, told reporters.
The panel's action sets up a clash with Trump, who has five days to review the request to release the document.
Democrats had pushed to have it published after Republicans voted along party lines to declassify their own memo over objections by the FBI and Justice Department.
Trump had strongly backed the release of the Republican memo last week. Should Trump refuse to declassify the Democratic version, a standoff between the White House and Democrats could follow.
Republicans "found themselves in an insupportable position when they released a misleading memo and refused to release the Democratic response, so I think they were compelled to take the action they did today," Schiff said.
Republican memo
The panel voted last week to declassify a memo composed by Chairman Devin Nunes that claims Democrat-funded research prompted the Federal Bureau of Investigation to spy on a former Trump campaign aide.
Democrats feared Trump would use the memo as a pretext for firing senior officials and subvert the investigation, led by Special Counsel Robert Mueller, into Russia's meddling in the 2016 US election and possible coordination between Trump's camp and Moscow.
Schiff, concerned that the White House might "redact our memo for political purposes", said he has asked the FBI and Justice Department to review his document and report back on what redactions if any, they would make to protect classified information.
Top Senate Democrat Chuck Schumer said that, as a matter of "full transparency", and given that Schiff's memo is based on the same underlying documents as the Republican's document, the president should be fully prepared to release it.
"If he refuses, the American people will be forced to wonder: what is the president trying to hide?" Schumer said.
Critics have warned that releasing evidence during a prominent investigation that could reach the highest level of government would set a dangerous precedent.
"However, we believe what the Republicans did last week with their false memo was so poisonous that the only antidote would be to correct the record and give the public the full picture" by publishing the Democratic counterpart, House Democrat Eric Swalwell told CNN.