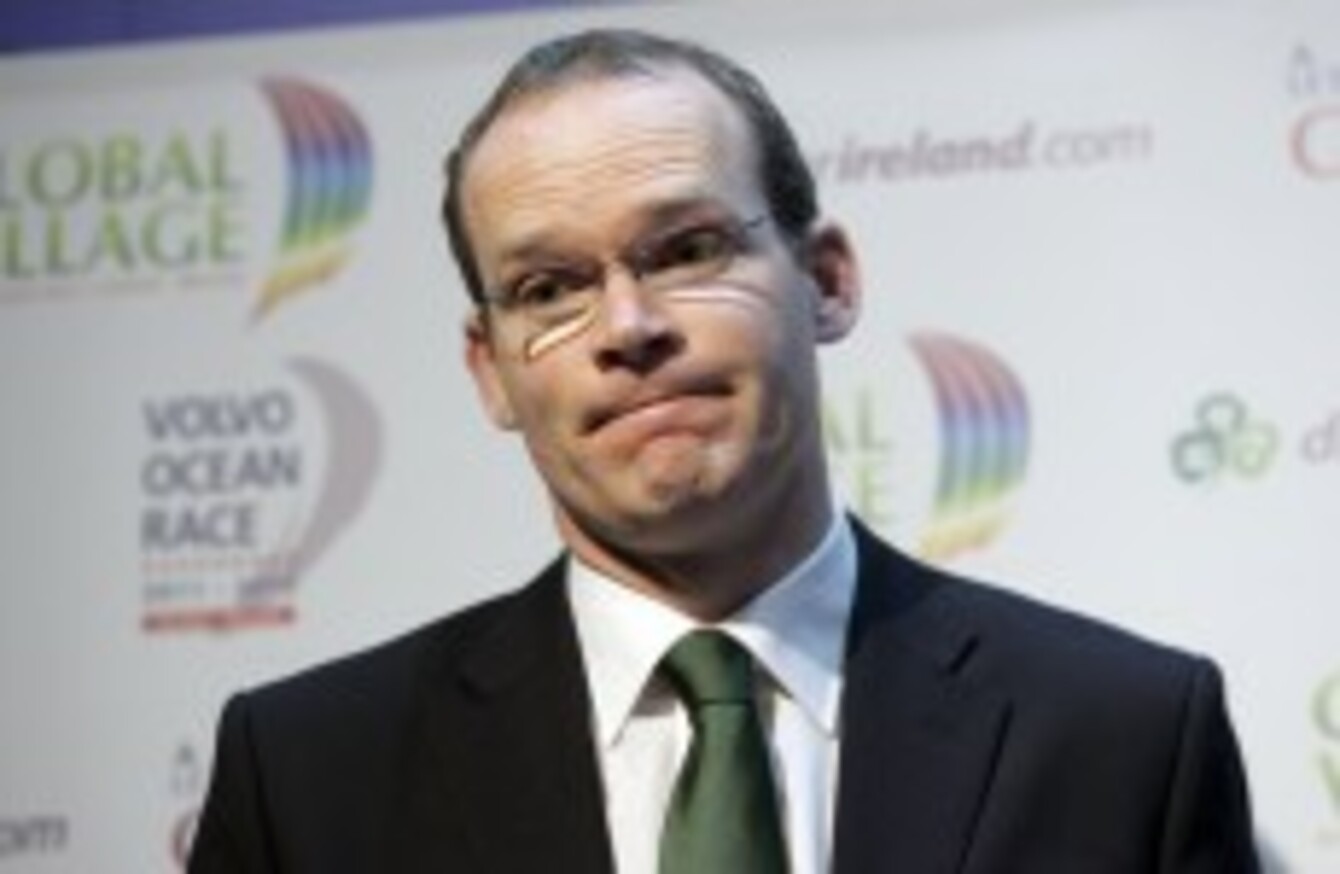 Simon Coveney
Image: Mark Stedman/Photocall Ireland
Simon Coveney
Image: Mark Stedman/Photocall Ireland
THE DEPARTMENT OF AGRICULTURE, Food and the Marine spent over €750,000 on third level and training courses for staff between September last year and June this year, according to recently released figures.
The expenditure by the government department – which employs over 3,000 people – in the last academic year was disclosed in a written answer to a parliamentary question from the Sinn Féin TD Mary Lou McDonald.
The expenditure included €12,000 on courses entitled 'Negotiation Skills' while over €1,300 was spent on a retirement planning course.
There was also a large outlay on facility hire and teas and coffees which accounted for €29,142 of expenditure while travel and subsistence costs for the training came to €198,540.
The Department employs some 3,200 staff which it points out is a reduction of 1,600 from its peak in 2002.
Overall in the last academic year, the Department headed by Minister Simon Coveney, spent €645,464.54 on training courses, third level certificates, diplomas, degrees, masters, and doctorates.
These ranged from courses in minute taking – which cost €550 – to doctorates in governance which cost a total of €30,000.
In addition, the Department also spent €22,440 on Health and Safety training, €17,424 was spent on Internal Audit Training courses and a total of €68,476 was spent on IT training costs.
This brings the grand total spent in the period 1 September 2012 to 30 June 2013 to €753,806.24. This is up from €587,000 in 2012 but slightly lower than €795,000 that was spent in 2010 under the previous government, according to figures provided by the Department.
In a statement, the Department of Agriculture, Food and the Marine said: "Expenditure on training and development is a vital component of a continuing policy of learning the skills necessary in our organisation so as to adopt to new challenges faced across the various business units."
It added: "Without refreshing skills, competences and learning, the department would be remiss in the discharge of its responsibilities and meeting new challenges as they arise."
Like TheJournal.ie Politics on Facebook