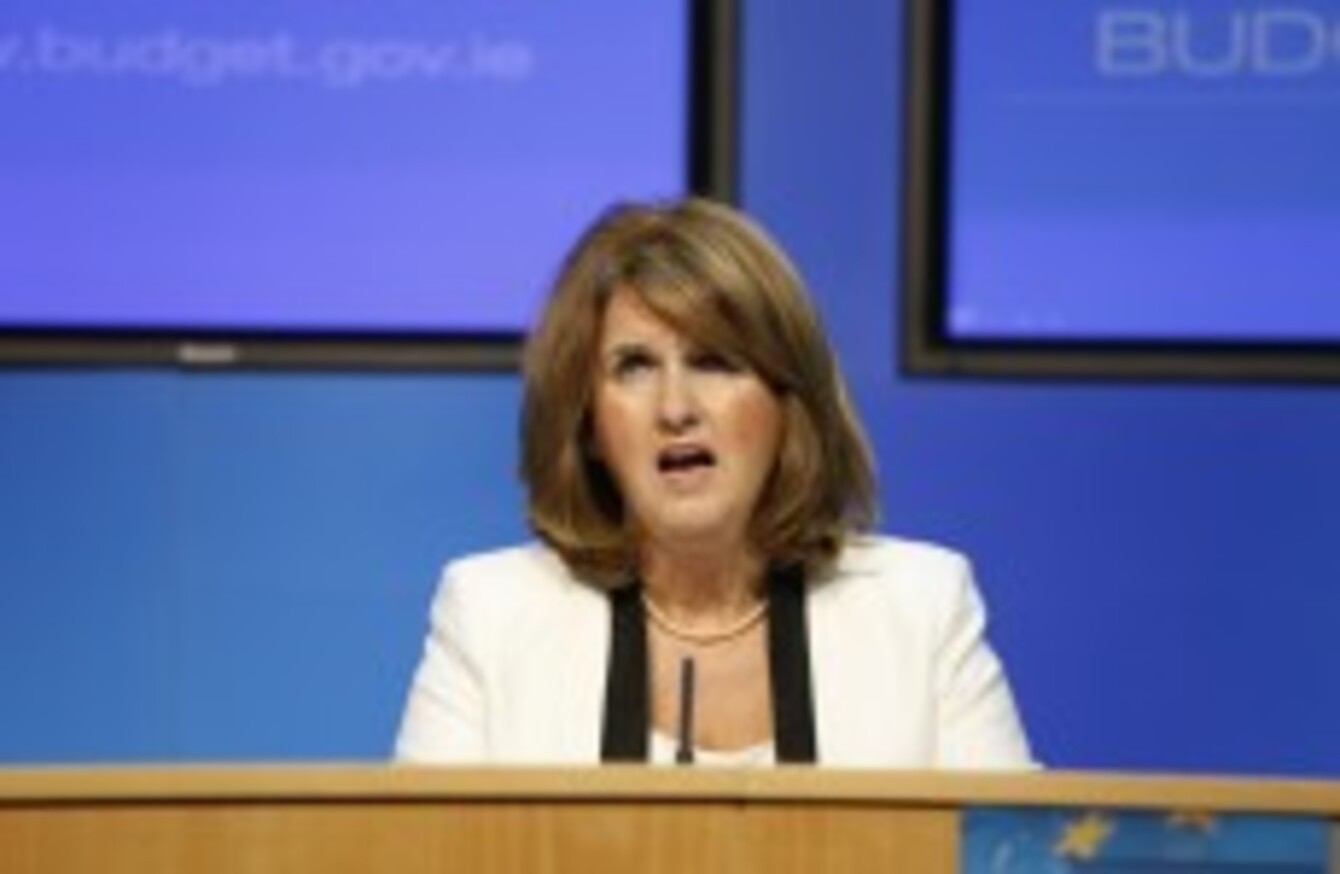 Minister for Social Protection Joan Burton
Image: Sasko Lazarov/Photocall Ireland
Minister for Social Protection Joan Burton
Image: Sasko Lazarov/Photocall Ireland
THE DEPARTMENT OF Social Protection carried out more than one million reviews of social welfare recipients in the past year in a bid to crack down on fraud.
The Department said it saved €632 million in 2013 by carrying out the reviews in a bid to minimise social welfare abuse.
The figures were revealed in the Department's annual report published today, which showed that almost 1.5 million people in Ireland received a weekly social welfare payment last year.
When partners, spouses and children were included, some 2.3 million people in total benefited from social welfare payments.
The biggest chunk of payments went towards pensions, which accounted for almost one third of all social welfare programmes expenditure.
In total the Department spent €20.23 billion in 2013, one of the biggest spends of any government section.
Minister for Social Protection Joan Burton said that she had protected core weekly payments and child benefit, as well as a range of supplementary benefits, such as free travel, free tv licence and fuel allowance.
"The best way of reducing welfare expenditure is by getting people back to work – and we are doing exactly that," said Minister Burton, adding that every 10,000 fall in the Live Register saved around €95 million.
She said that "contrary to some beliefs about how the welfare budget is spent, the largest single block of expenditure is on protecting pensioners – and this will continue to increase in the years ahead because of demographics".
The annual report for the Department shows that it processed 2.1 million applications last year and made some 88.5 million payments.
A total of 38.500 social welfare appeals were finalised and more than half a million Public Services Cards were issued.