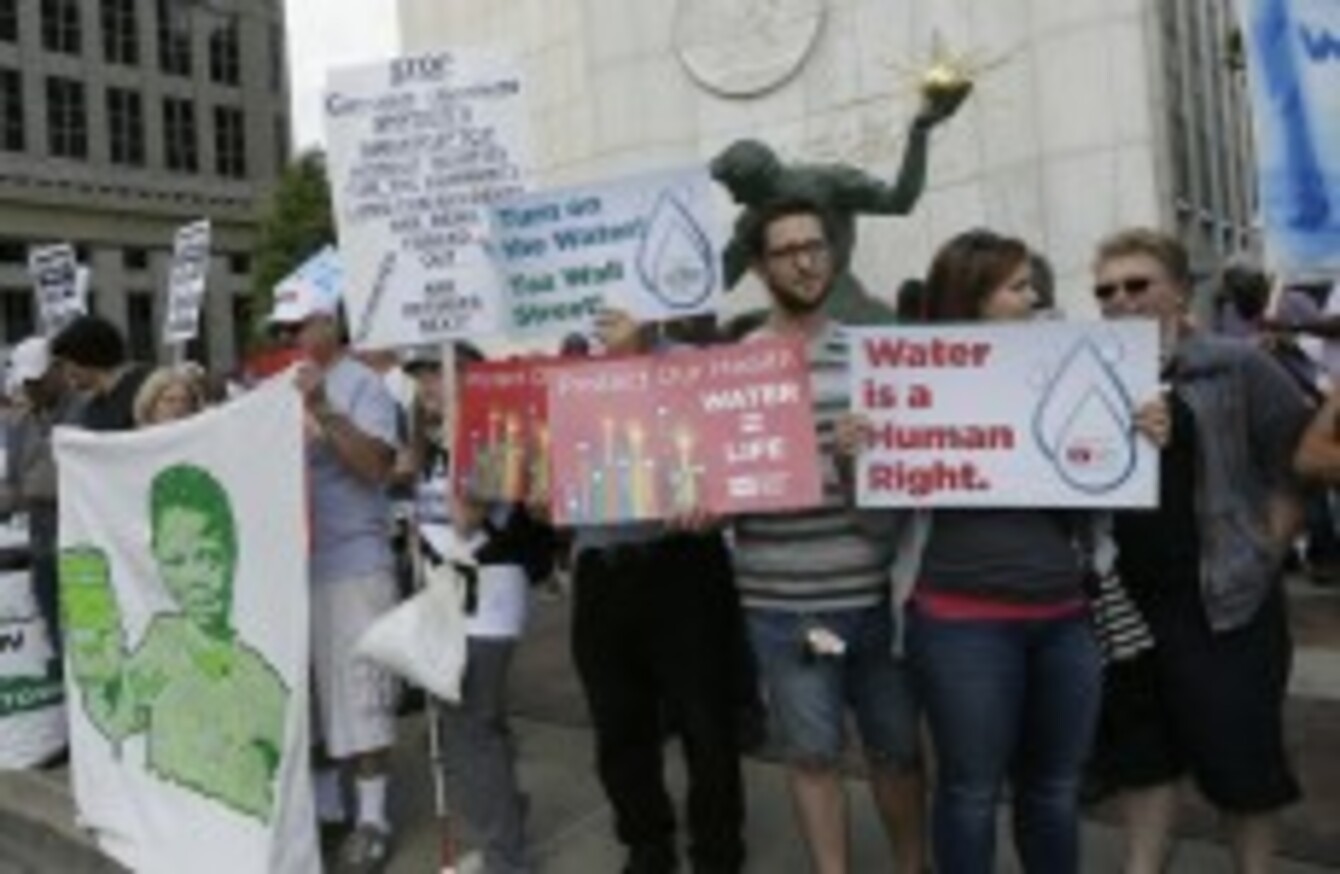 Image: AP/Press Association Images
Image: AP/Press Association Images
PROTEST GROUPS FROM the US city of Detroit and from austerity-hit Greece are travelling to Dublin for the next big water protest in a month's time.
The Right2Water campaign is planning another mass rally outside the Dáil on 10 December.
It follows their two large-scale 'days of action' in recent weeks, each of which were attended by over 100,000 people.
The Detroit Water Brigade has been mounting an ongoing campaign of protest against plans by the Michigan city to turn off the taps of residents who don't pay their water bills.
United Nations human rights officials called for city bosses to restore water services last month, after conducting a fact-finding mission.
In a statement issued after a three-day mission to Detroit, the UN representatives said the severance of water supplies to 27,000 homes over unpaid bills violated human rights.
Detroit, which became the largest US city to ever file for bankruptcy protection in July last year, began disconnecting water services earlier this year for all households that have not paid bills for two months.
Here at home, Environment Minister Alan Kelly said last week householders will not have their water supply cut off or reduced if they don't pay the water charges.
Kelly said he wanted to address concerns that "people may have about their water pressure being reduced to a trickle for non-payment".
"I want to emphasise that I do not want to see this happening under any circumstances."
The Government has said it will make a definitive statement next week on water charges, and the amount the average family can expect to pay.