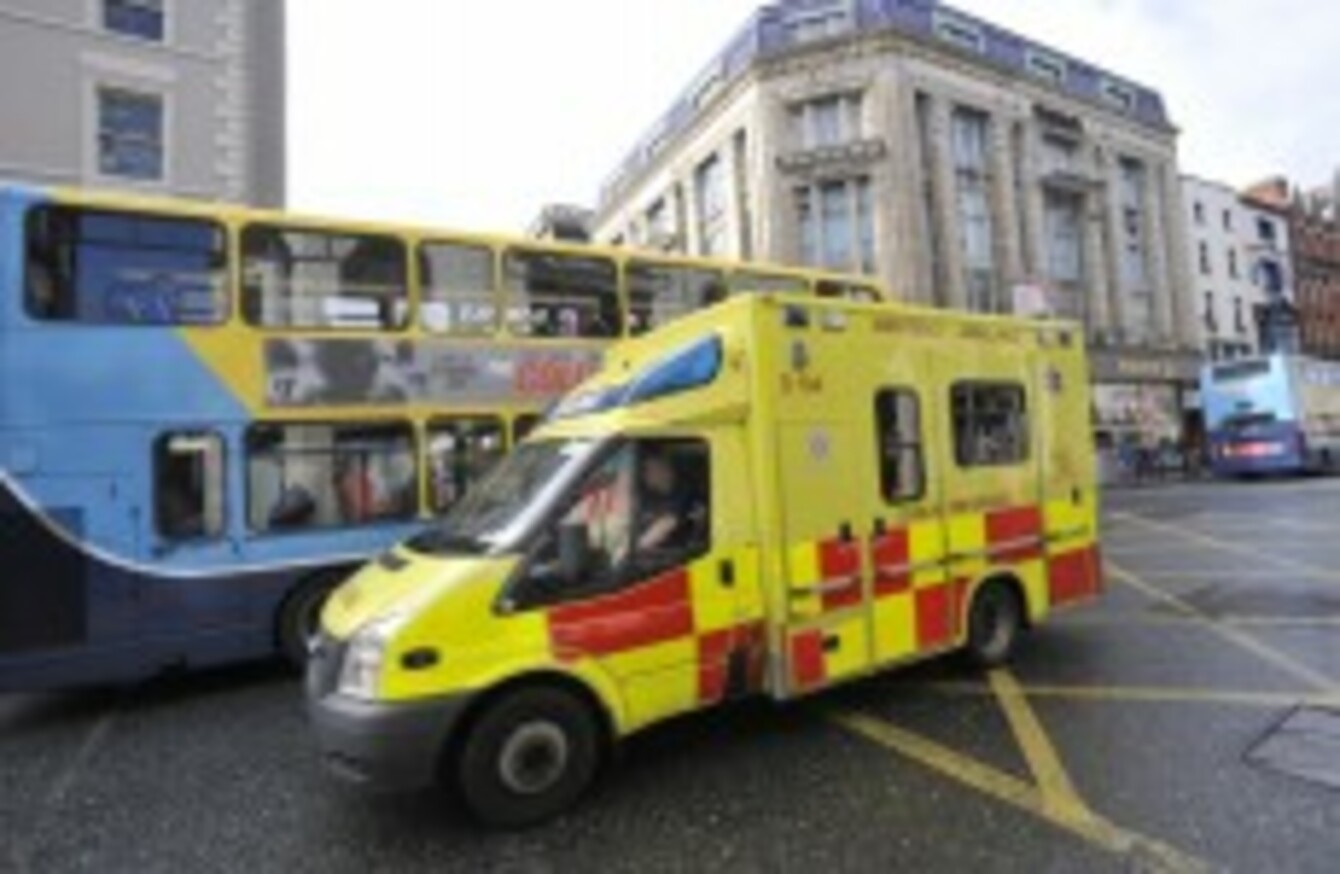 Image: Sasko Lazarov/Photocall Ireland
Image: Sasko Lazarov/Photocall Ireland
Updated 22.45pm
DUBLIN FIRE BRIGADE is investigating a case in which a paramedic had to kick his way out of a broken down ambulance.
Today's Irish Daily Mail reports that a child suffering an anaphylactic allergic reaction was being rushed to Temple Street Children's Hospital after a 999 call when the ambulance broke down.
The power failure caused all of the doors on board to lock, leaving the paramedic to kick out the windows from the inside.
The child had been stabilised and was treated at the hospital before returning home.
Today, Dublin Fire Brigade said that they were taking the incident 'very seriously', but a spokesperson said it was an isolated incident.
"Dublin Fire Brigade takes this incident very seriously and has launched an investigation into the incident. This includes making an enquiry with the manufacturer of the ambulance to identify what might have caused the ambulance to break down, and to safeguard against the potential for a similar incident taking place again in another ambulance of that make.
Our primary concern is patient welfare and we can confirm that the patient was later transferred to hospital safely. It is of course regrettable that an incident like this occurred, but again, I wish to stress that this was an isolated incident which will be investigated thoroughly with the objective of preventing a recurrence.
"We are not in a position to make any additional comment at this juncture, pending the outcome of the investigation."
The HSE declined to comment, saying that it was a matter for Dublin Fire Brigade.
First published 10.09am