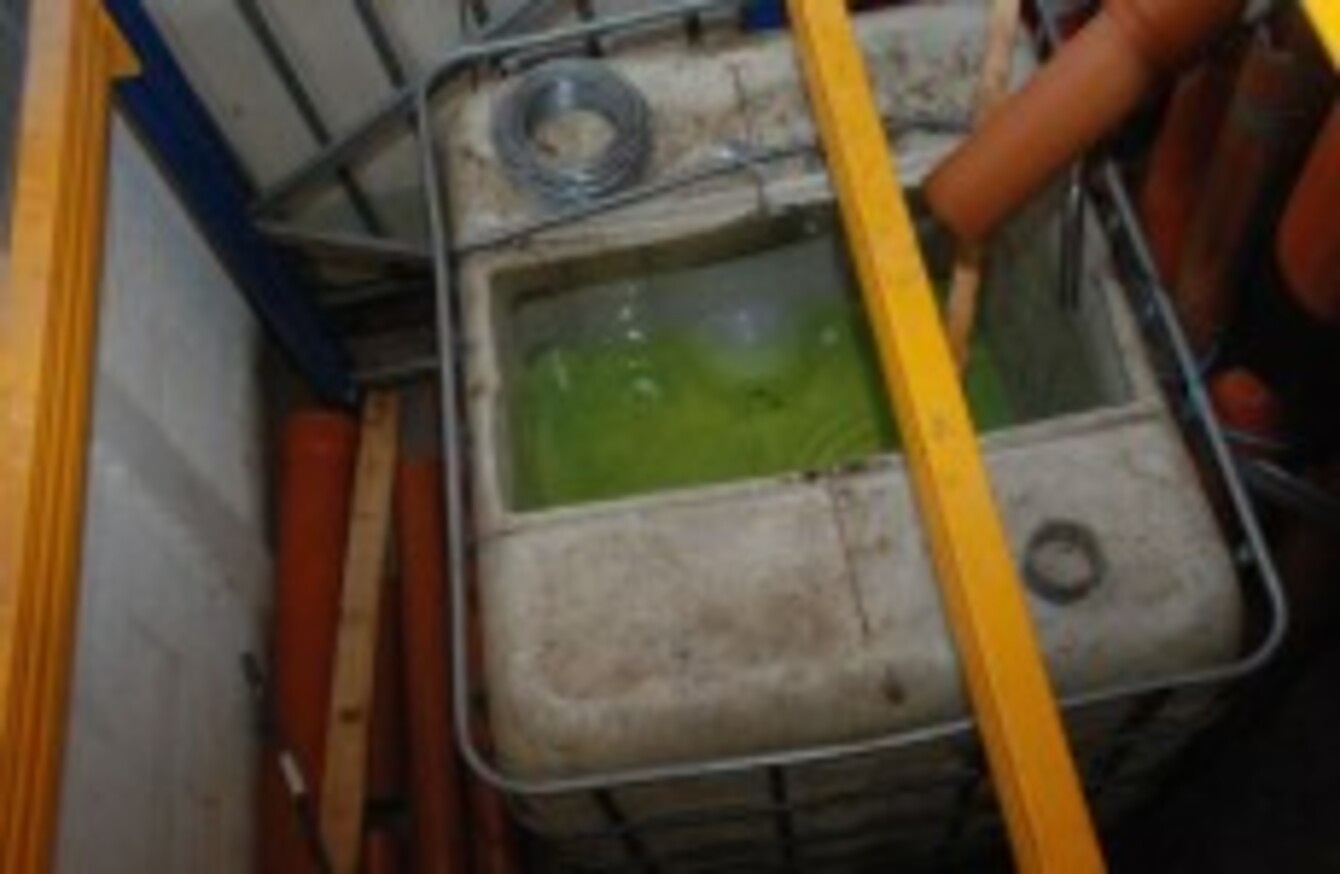 Image: Revenue
Image: Revenue
THE FIRST DISCOVERY of an oil laundering plant in Dublin was made by officers from Revenue's Customs Service last night.
The unsophisticated plant was uncovered in an industrial estate in the Ballycoolin area of Blanchardstown, Dublin.
It had the capacity to launder over 2.5 million litres of fuel a year and a potential loss to the exchequer of €1.75 million a year.
The plant used the relatively unsophisticated method of fuel laundering which involves filtering the fuel through cat litter.
A van and ancillary equipment were seized from the site and investigations are ongoing, but no arrests were made.
Revenue said that the public should be aware of the risks posed to their vehicles by using laundered fuel. They added that it also hurts legitimate trade and funds criminal activity.
(Images: Revenue)