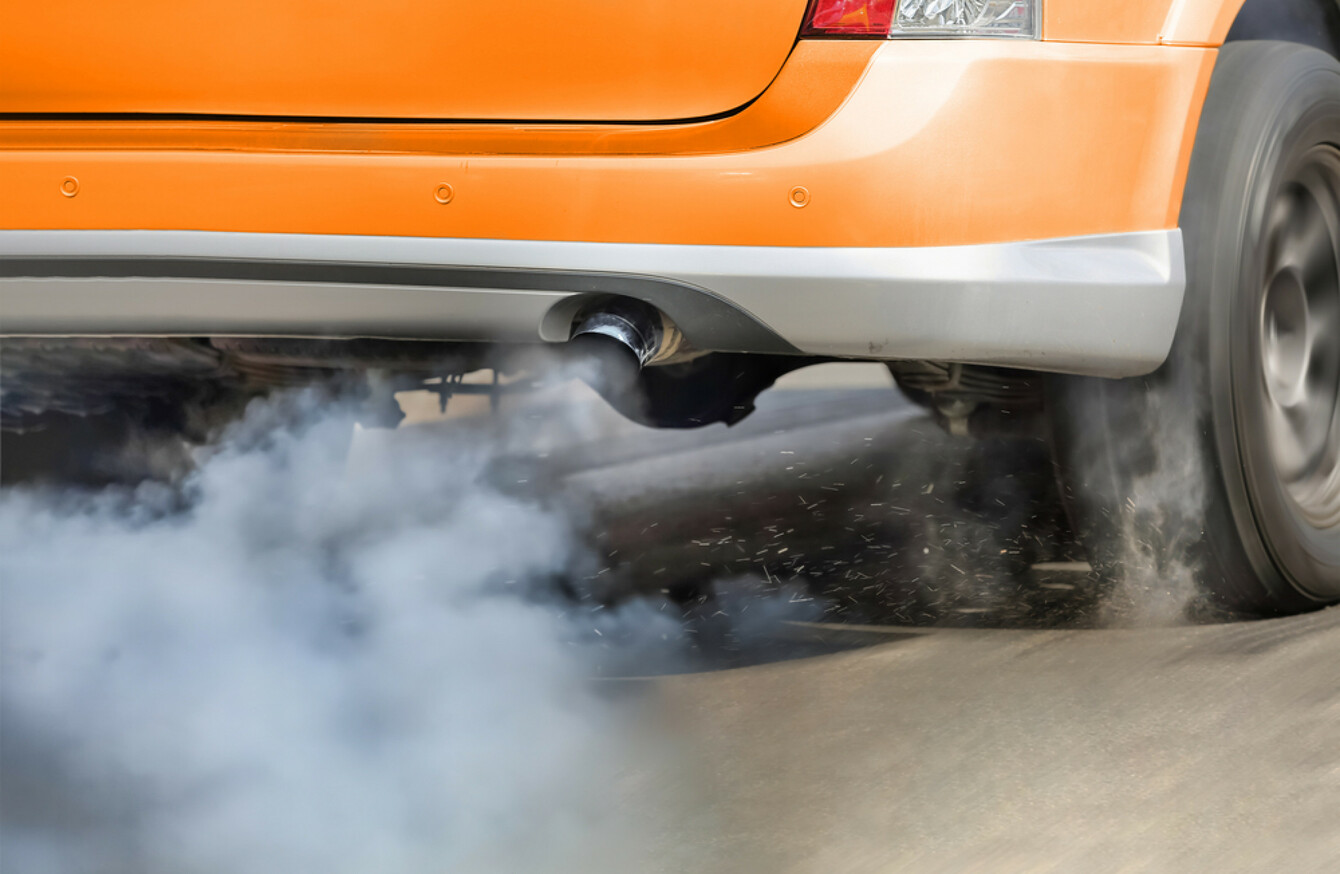 Image: Shutterstock/Toa55
Image: Shutterstock/Toa55
BACK IN 1998 the EU promoted diesel as a more environmentally friendly fuel. Diesel contains more carbon than petrol but carbon dioxide (CO2) emissions of diesels tend to be lower. So by giving motorists incentives to buy more diesel than petrol cars the EU hoped this would help to reduce greenhouse gas emissions.
To encourage motorists to buy diesel, the government changed the VRT and motor tax system from one based on engine capacity to one based on CO2 emissions. The tax on diesel fuel is also lower than petrol. As a result, diesel sales soared. The ratio of new petrol to diesel cars in 2007 in Ireland was 72 per cent to 28 per cent. In 2014, the ratio had almost exactly switched to 26 per cent versus 74 per cent.
Whilst it may have been the case in the early 1990s that diesel engines were more efficient in terms of CO2 emissions nowadays the improved design of petrol engines means diesel no longer holds any climate change advantage. In fact the average CO2 emissions gap is below 3g/km.
The Transport & Environment (T&E) lobbying group compared the price of a Volkswagen Golf powered by a 150hp petrol and 150hp diesel engine. Both cars produced the same CO2 emissions but the diesel cost version cost €2,750 more.
However, according to a 2014 report by the Organisaton for Economic Co-operaton and Development (OECD) when we consider non-CO2 emissions such as soot (or carbon black) and nitrogen oxide diesel is, litre for litre, 15–18 per cent worse for the climate than petrol.
And whilst diesel cars may travel further on a litre of fuel the OECD says this is a private gain not a public one. The study also shows that diesel cars emit significantly higher levels of other air pollutants, especially nitrogen oxides (NOx) and particulates.
Furthermore, new research from Transport & Environment shows that diesel cars not only pollute the air but also emit more climate-change emissions (CO2) than petrol cars when compared over their well-to-wheel lifetime. In fact, diesels emit 3.65 tonnes of CO2 more than a petrol equivalent. This means whilst petrol and diesel engines nowadays produce roughly the same CO2 emissions, the total environmental cost is a lot higher for diesel.
This is due to a more energy-intensive refining of diesel fuel and the use of more materials in the production of the heavier and more complex diesel engines. Diesels also have higher emissions from the biodiesel blended in the diesel fuel; and drivers rack up longer mileages because fuel is cheaper.
#Open journalism No news is bad news Support The Journal

Your contributions will help us continue to deliver the stories that are important to you

Support us now
In order to reduce emissions, petrol engines have employed the use of catalytic converters – and when compared to petrol cars with a catalyst, diesels have higher emissions of NOx and much higher emissions of particulate matter.
If a diesel engine has a particulate filter, this removes 99.99 per cent of black carbon emissions – however, testing in France shows the devices do not work properly on 75 per cent of cars.
So it would seem that diesel engines hold no environmental advantage over petrol engines when it comes to tailpipe CO2 emissions but other toxic pollutants are actually higher and over all the CO2 produced over the lifetime of a diesel car is more damaging to the environment than as petrol version.