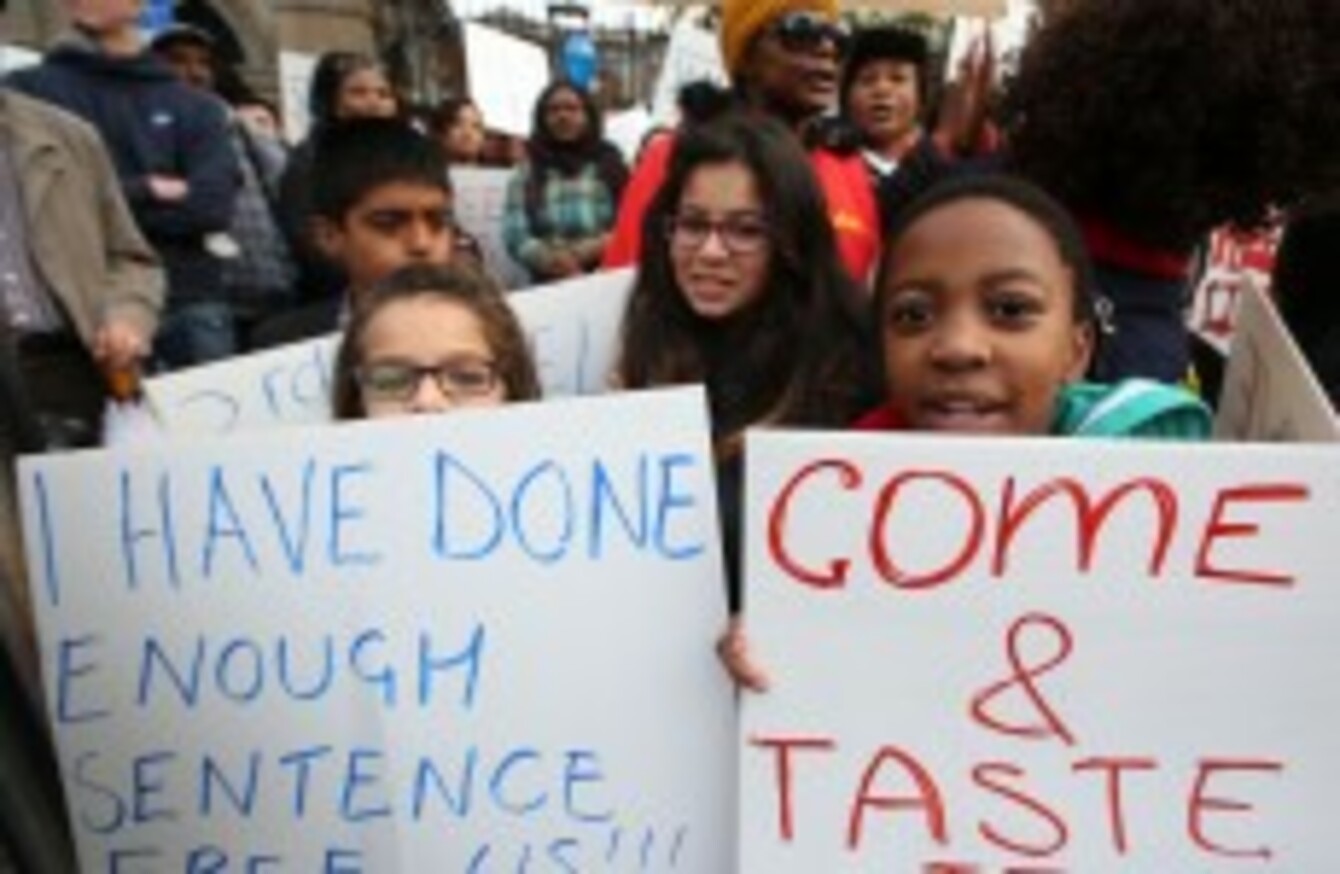 Updated 22 January, 9pm
61 PEOPLE HAVE died in Direct Provision in Ireland since 2002 – 16 of whom were children aged five and under.
That's according to figures released in a parliamentary question to Sinn Féin TD Micheál Colreavy, by the Minister for Justice and Equality, Frances Fitzgerald.
The Minister said there was one case of suicide involving a newly-arrived asylum seeker who took his own life in 2008 while in hospital.
The number of deaths are as followed:
The ages of those who died are contained in this table:
"While all of these deaths are, of course, tragic, they need to be viewed proportionately and against the background that RIA has provided accommodation for almost 53,000 persons over the course of the 14 years the direct provision policy has been in place," said the Minister.
Karen McHugh of Doras Luimní, which works with asylum seekers in Limerick, told TheJournal.ie: "61 is a huge amount of deaths. That is not acceptable at all in Direct Provision. It may be a proportionately small number, but that doesn't make any excuses for what it is."
Sinn Féin's Trevor Ó Clochartaigh has asked Minister Aodhán Ó Riordáin to explain why so many young children died in Direct Provision.
Speaking in the Seanad, he said: "This is a shocking figure."
He criticised the Department and Reception and Integration Agency's for their failure to collect and put into the public domain in-depth data in relation to health outcomes for pregnant asylum seekers and their children.
"We have a responsibility and a duty to ask why children between the ages of 0-5 account for a quarter of all deaths of people living in Direct Provision," said Ó Clochartaigh.
This rate of infant mortality would not be tolerated in the wider society and it raises fundamental questions about the suitability of Direct Provision for women and children.
Last year, the then-Minister for Justice, Alan Shatter, said that the RIA does not and cannot hold or have access to death certificates. This means it does not have access to the causes of death of people who passed away while in Direct Provision.