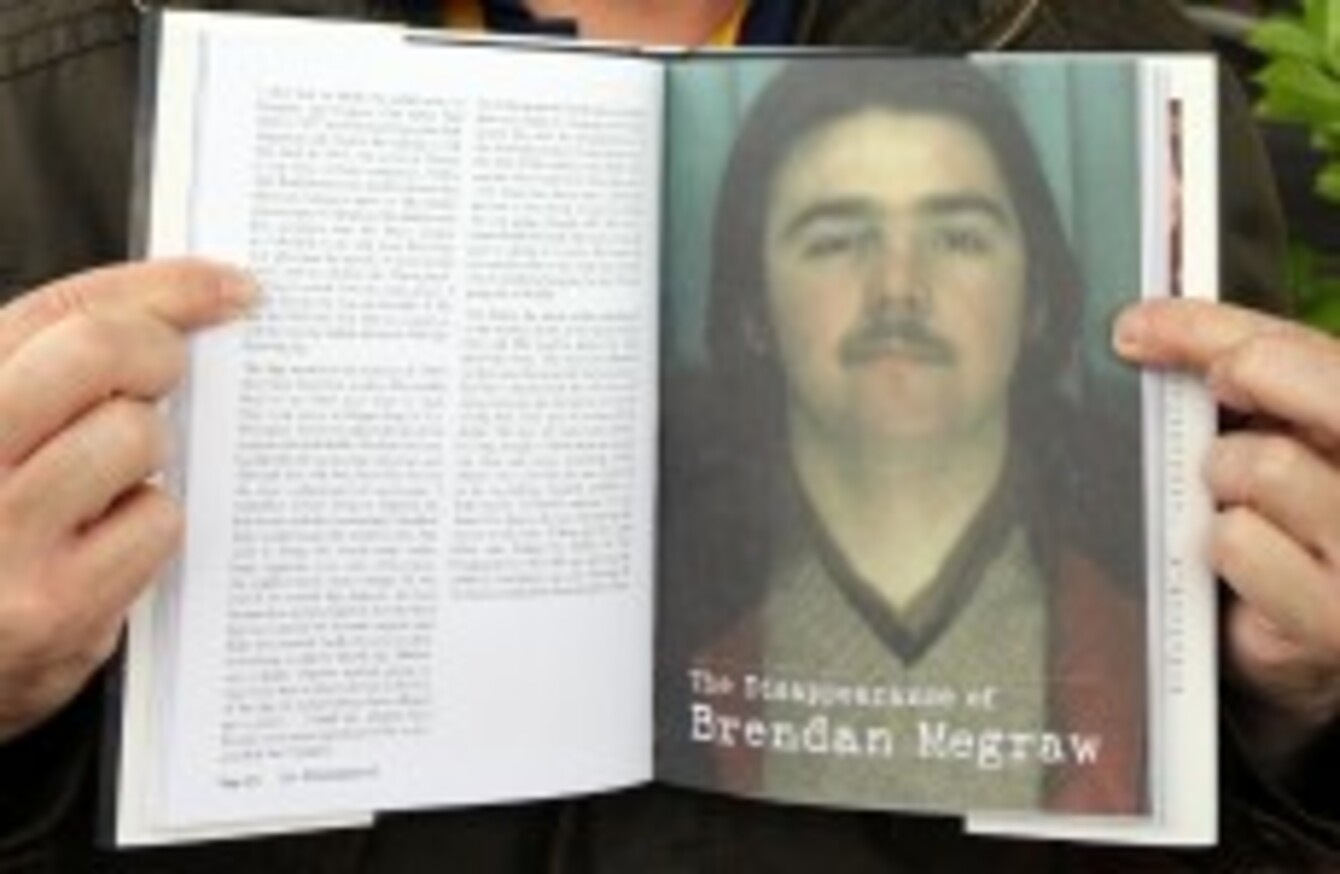 Kieran Megraw, brother of one of the Disappeared, Brendan Megraw.
Image: PA Archive/Press Association Images
Kieran Megraw, brother of one of the Disappeared, Brendan Megraw.
Image: PA Archive/Press Association Images
Updated 6.28 pm
A SEARCH FOR the remains of one of the Disappeared will begin in Meath within days, the organisation responsible for recovering the bodies has said.
The Independent Commission for the Location of Victims Remains (ICLVR) will carry out a ground survey as part of its search for Brendan Megraw at a bog in Oristown, county Meath next week. 
The particular stretch of land being examined has never been looked at before as part of the investigation into the disappearance and murder of the 23-year-old in 1978.
Senior forensic investigator Geoff Knupfer told Good Morning Ulster that next week's search will be a "continuation" of other efforts. He was not over optimistic while speaking to the BBC radio programme this morning, saying the chances of finding the body were "not enormous".
"No-one, least of all Brendan's family, is under any illusion that this is anything other than a huge task."
However, he also said:
"We've undertaken two or three phases previously. They are all adjoining one another which would indicate… that we've been told where to go, where to look and, really, it's a continuation of that process."
Archaeologists will use ground-penetrating radar to look for anomalies below the surface that could call for further investigation.
Megraw's wife was expecting their first baby when the newlywed was abducted from his own home in Twinbrook, Belfast in April 1978. This will be the fourth proper search for his remains, the most recent being an unsuccessful attempt four years ago.
He is one of 16 people – known as the Disappeared – who were kidnapped, murdered and buried by the IRA. Nine of their bodies have been recovered.
The IRA claimed that Megraw admitted to being a British provocateur and Military Reaction Force undercover agent.
Fianna Fáil's Brendan Smith has been a vocal campaigner on the issue of the Disappeared has has welcomed the news that a new search for Megraw has been commenced.
Smith says the search can serve as reminder for people who may have information that they can still help families seeking their loved ones.
"I want to take this opportunity again to call on all members of the public who might have any information about the location of the people whom we know as 'the Disappeared' to contact An Garda Síochána of the Independent Commission and for once and for all give finality to the families concerned," he said.
- Additional reporting by Rónán Duffy