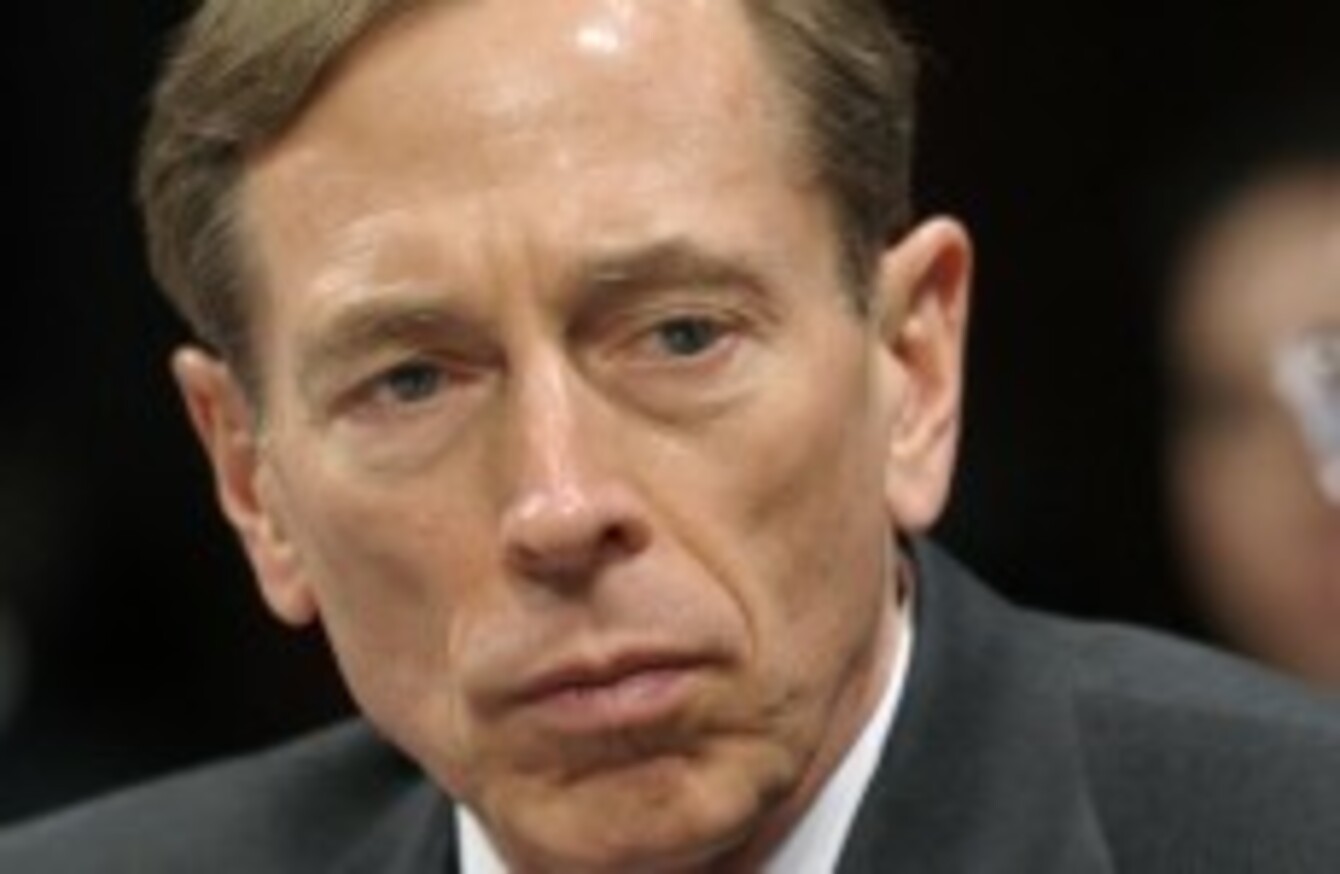 Image: Cliff Owen/AP/Press Association Images
Image: Cliff Owen/AP/Press Association Images
DISGRACED FORMER CIA director David Petraeus will testify before Congress after all about a deadly attack on the US consulate in Libya, US media reports said Wednesday.
The retired general had been scheduled to appear before lawmakers on the September 11 assault Benghazi until his surprise resignation last week because of an extramarital affair. Acting CIA director Michael Morell was expected to fill in for him.
However, several news outlets, including broadcasters Fox News and NBC, reported that Petraeus would personally testify on Friday after all.
"Mr Petraeus has indicated his willingness" to testify before the Senate Intelligence Committee, Senator Dianne Feinstein, chairwoman of the panel, told the Politico news website. "He is eager to come before the committee so we will work out the details."
The CIA has declined to comment.
For days now, several Republican and Democratic lawmakers have called on Petraeus to personally address the attack, which killed US Ambassador Christopher Stephens and three other Americans.
The incident has become a political hot button, with Republicans attacking the administration of President Barack Obama for poor security at the diplomatic complex and for being slow to call it a terrorist attack.
Petraeus took command of the CIA 14 months ago, retiring from the military after a storied career in which he commanded US wars in Iraq and Afghanistan.
He presided over the 2007 troop "surge" in Iraq and is widely credited with turning the tide of the US war there, though his efforts were less successful in Afghanistan.