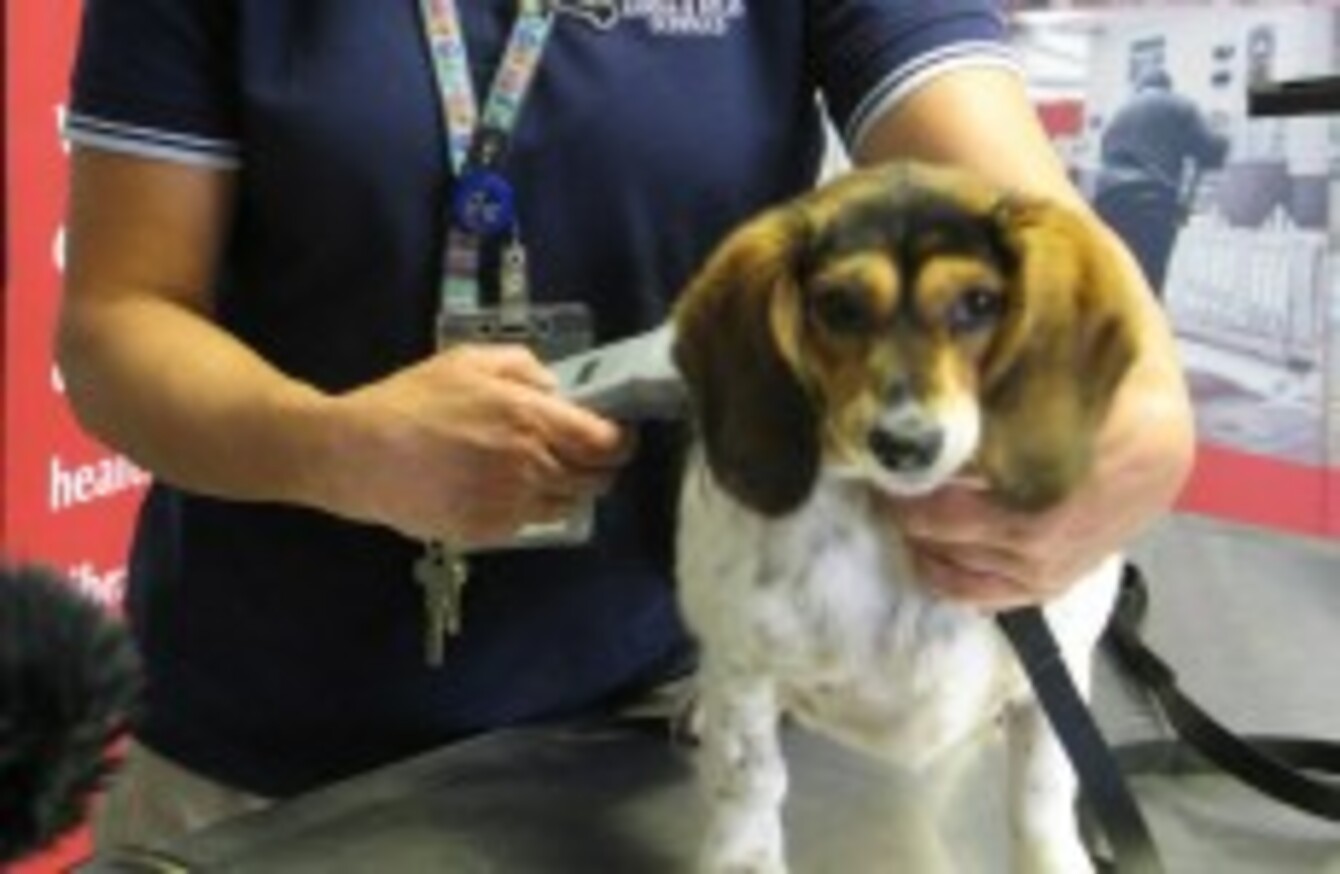 Karen Brick from the Animal Services Centre, demonstrates on a live dog how they search for tags, microchips or tattoos in Calgary
Image: Bill Graveland/The Canadian Press/Press Association Images
Karen Brick from the Animal Services Centre, demonstrates on a live dog how they search for tags, microchips or tattoos in Calgary
Image: Bill Graveland/The Canadian Press/Press Association Images
THERE HAVE BEEN calls today for all dogs in the Republic of Ireland to be microchipped, after a number of  "horrific" attacks on sheep around the country.
The Irish Cattle and Sheep Farmers' Association said that "action is needed to address the problem of out-of-control dogs" and argued that legislation needs to be changed to ensure that dogs are compulsorily microchipped.
Currently, it is compulsory for dogs to be microchipped in Northern Ireland, but not the Republic of Ireland, though many owners already choose to microchip their canine – and feline – companions.
Microchipping can help the owners of the dog to be identified if it is lost or ends up in a pound. However, some may argue that it should be up to the individual owner to decide whether they should microchip their pet and that a law is not needed.
Do you think that microchipping for dogs should be made compulsory in the Republic of Ireland?