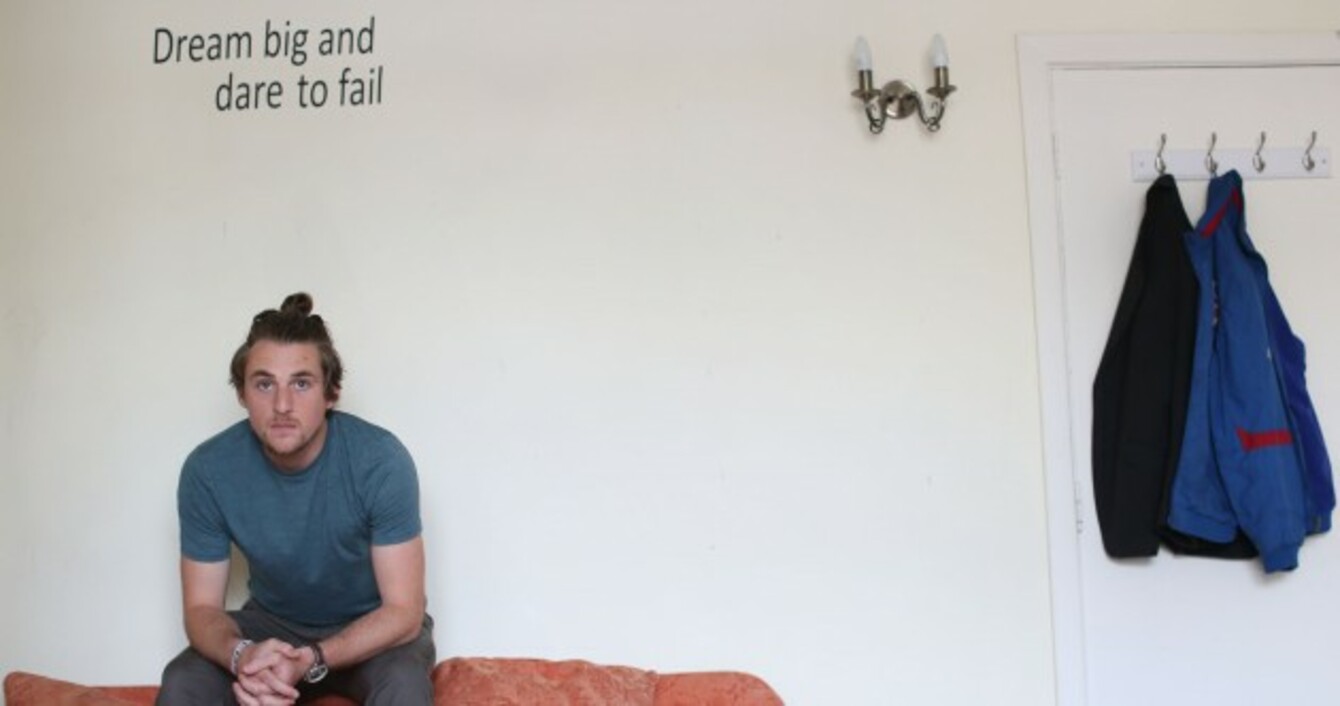 Lloyd Hamilton
Image: RTÉ
Lloyd Hamilton
Image: RTÉ
AT THE LAST count, there were 332,801 people on the Live Register.
A new RTÉ programme, Dole Life, airs tonight and follows five 20-somethings as they attempt to escape unemployment.
The subjects of the show run the gamut of Irish society, from James from Dublin's north inner city who was homeless for a period to Lloyd, who is a Trinity graduate, to Kelly, a single mother of two.
All of the participants talk about their struggles to find a job and themselves.
In one clip, Shauna, who lives in Bettystown, talks about the struggles that come with unemployment, loneliness and a lack of qualifications.
Effectively widowed when the father of her small children died, Athy-based single mother Kelly (22) is finding finances a real struggle as she does her best to rear her two toddlers on her own.
She says that she knows that she is judged by people who don't know her.
"You get judged particularly if you are a young single mother," she says,
People have this view of me: 'Look there she is now with two kids sitting at home doing nothing, probably sponging off the dole, collecting her money and we are paying her dole with our taxes', but if they actually saw what I am doing to try and get a job. There are people that are lazy, but the rest of us are trying.
Avril has been unemployed for six years having dropped out of college and says that she wants to be self-sufficient as she ponders whether to take a JobBridge internship.
"I don't want to be earning €50,000 grand a year," she says, "I just want to be earning my own money so I don't have to be taking money off taxpayers".
Trinity graduate Lloyd is seen setting up a soup business. He talks about the expectations when you leave college.
Source: RTÉ2/YouTube
"I thought when you left college you were guaranteed this great adult life,.
"And you would walk straight into a job, but that simply isn't the case and for a year I was a little bit lost, just working in cafés making sandwiches.".
James was formerly homeless and is living with a relative on a temporary basis. He needs a job to avoid becoming homeless again.
"I am not asking for a handout I am just asking for help to get me back up on that ladder".
The first episode of the show airs on RTÉ 2 tonight at 9.30pm.