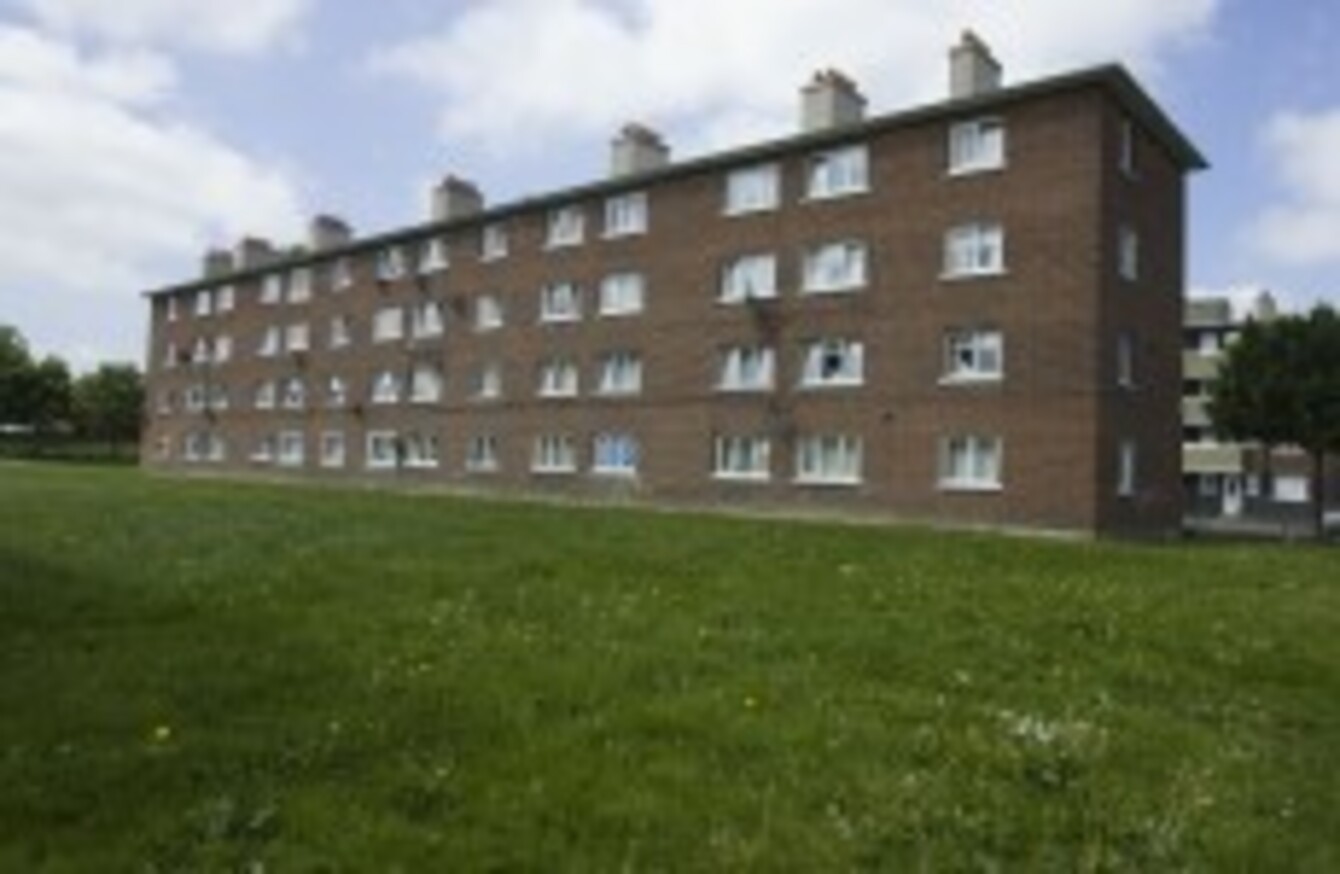 Dolphin House
Image: Eamonn Farrell/Photocall Ireland
Dolphin House
Image: Eamonn Farrell/Photocall Ireland
THE RESIDENTS OF a Dublin City housing estate have called on Dublin City Council to stick to a timeline on its regeneration.
Residents of Dolphin House today said that they were "angry and very concerned" at new indications that the long awaited regeneration of their condemned estate may be faltering before it has even started.
They called on Dublin City Council to stick to the timeline that has been agreed with them.
A survey carried out at Dolphin House shows that:
22% of families are living in over-crowded conditions
72% experience damp in their homes
63% experience mould in their homes
57% had sewerage backflow or strong sewerage odours
57% are affected by respiratory problems
Due to delays, phase I of the regeneration may not now start until September 2015, over two years after the government approved funding for the project in Summer 2013 and nine months after the agreed January 2015 start time.
The survey of residents shows that 38% are already worried that regeneration will not be completed. At best, and sticking to the timeline, regeneration will not be finished for eight years.
Community leader, Debbie Mulhall, said that the delay and uncertainty was very hard to take for a community that has been failed by Dublin City Council and the Government for generations. She said that any delay would put families at prolonged and uncertain health and safety risks,
We are very worried about the people who will be trapped in cramped, damp and unhealthy flats for years if regeneration begins to falter from the very start.
"We are also concerned about the many people who have already moved to temporary housing to accommodate the construction.
"They need to know when they can come home. For people living on the estate while construction is underway any delay will mean living on a building site with no end in sight."
Mulhall also called on authorities to ensure that regeneration focuses beyond bricks and mortar.
It must be used to bring about social regeneration and a lasting improvement in people's quality of life, she said.