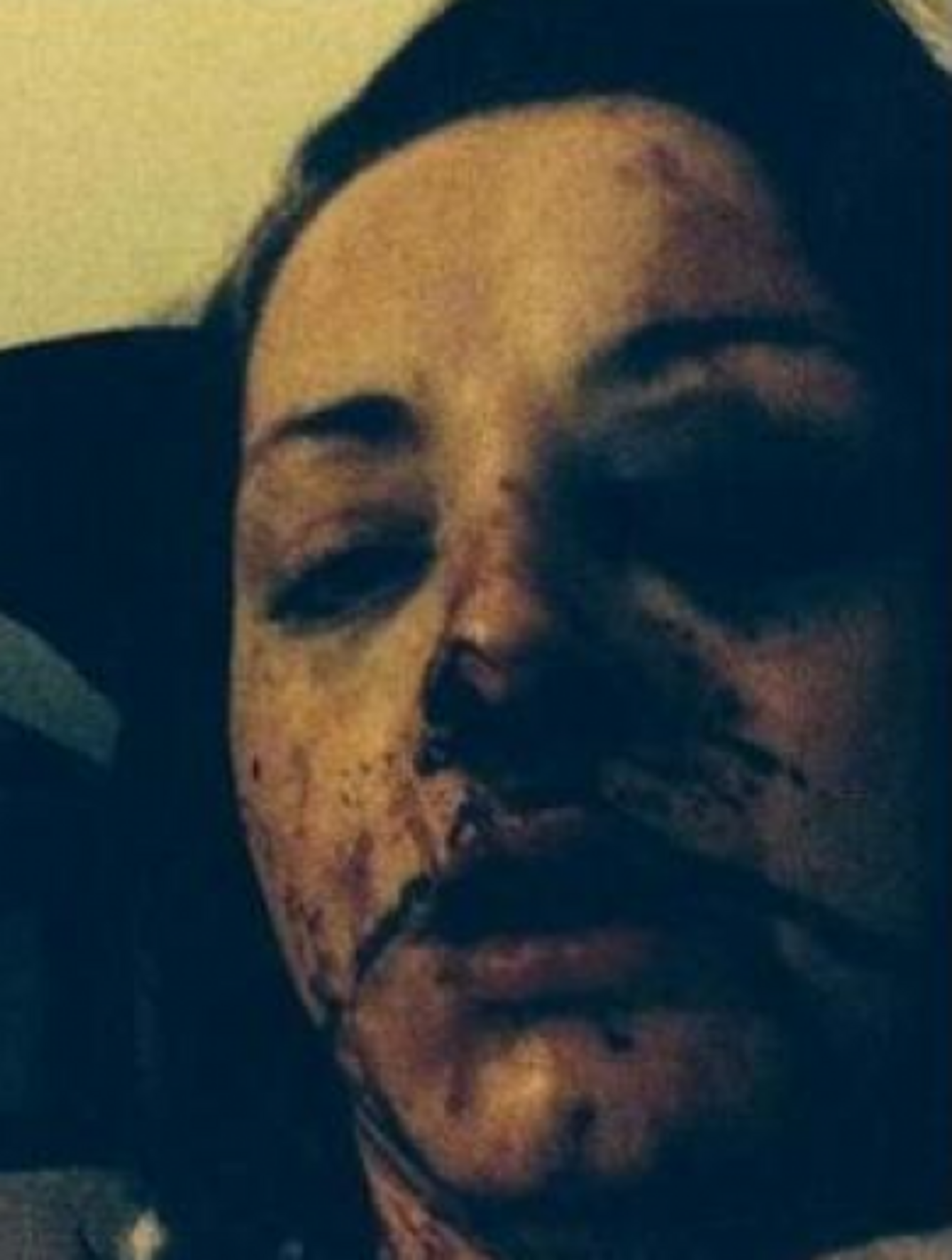 AN ENGLISH WOMAN knocked unconscious for two days by her ex-partner has told how he helped her take a selfie of her injuries.
Colleen Higgins' ex Daniel Moore was sentenced to six years and nine months in prison earlier this year after admitting grievous bodily harm.
Today, Higgins told BBC Radio's 5 Live Breakfast about the attack, which left her with a brain injury.
She said that the two had been going out for some time before getting a house together. She said Moore was "perfect" to begin with, but became more controlling as time went on.
When we moved in together, that's when it started. He started being really controlling and shouting at me.
"Eventually it built up to him hitting me and pushing me.
"But it was nothing like what happened."
Higgins said that she had ended the relationship, but bumped into Moore three weeks later.
He asked her to come over to see his children, with whom she had a good relationship.
So I went around to the house that we were living in together and we were playing Monopoly and having a good time, that's the last thing I remember.
Two days later, Higgins woke up on a couch.
"I couldn't walk, so he helped me take a picture so that I could see what my face looked like.
"And then he eventually called my mum, who came and took me away.
"One eye was completely swollen shut and it was covered in blood. I had a cut under my chin and behind my ear. I was bleeding from everywhere, my nose, my ears. It was quite a picture."
She said Moore attempted to convince her that she had fallen down one step.
However, Higgins says she doesn't have any anger towards Moore.
"I feel sorry for him. I want him to get the help that he needs. I hope that he never does it again."
She shared the photo in order to raise awareness of domestic abuse.