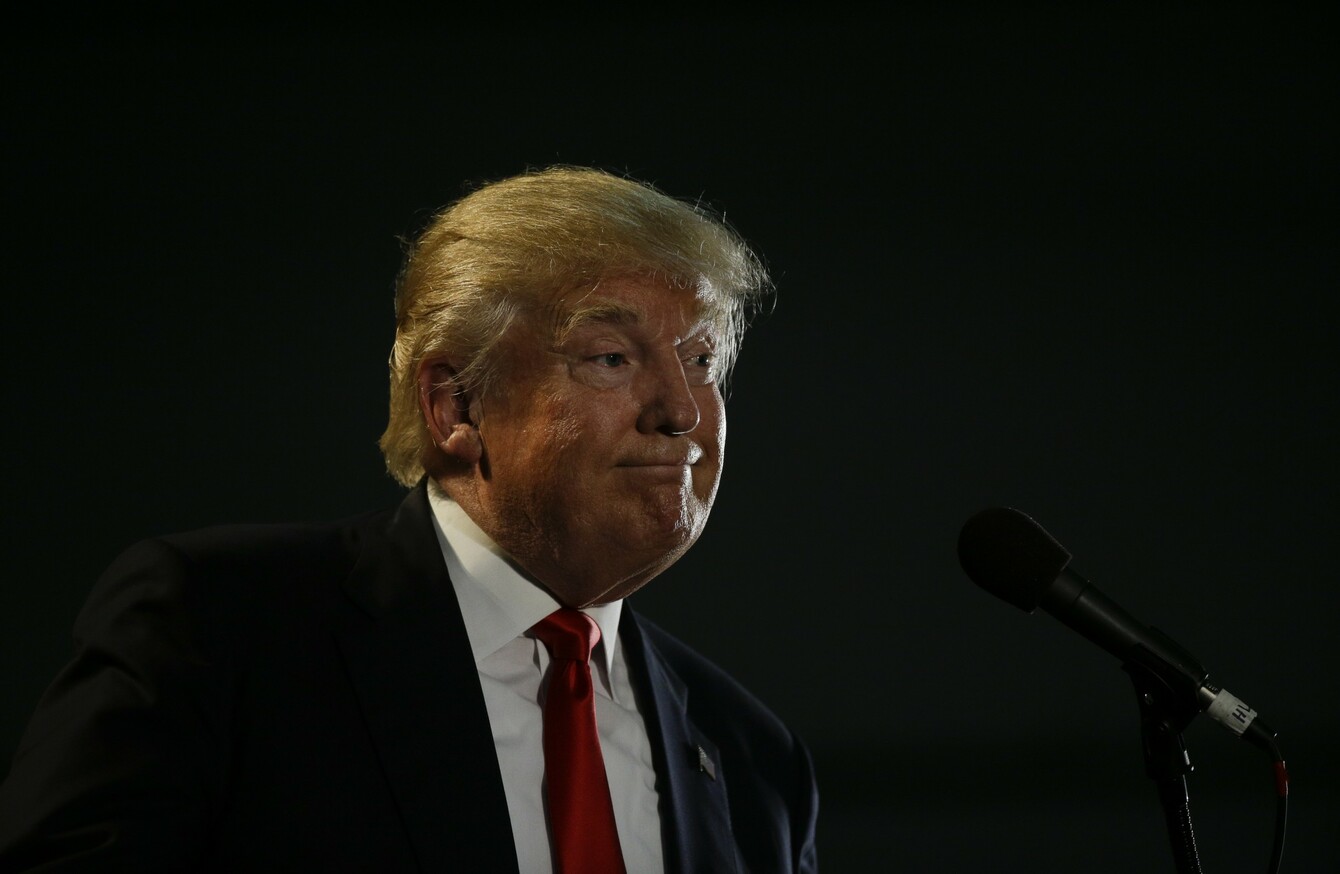 Image: Jae C. Hong
Image: Jae C. Hong
AN IRISH MUSLIM leader says that if Donald Trump wants to visit during his trip to Ireland, he's "more than welcome".
The presumptive Republican US presidential nominee visits Ireland later this month.
The controversial businessman-turned-politician will visit Trump International Golf Links & Hotel in Doonbeg, Co Clare. No further plans have been announced.
Trump caused global furore by calling for a ban on Muslims entering the United States after a shooting by a US-born Muslim and his Pakistani wife in December apparently inspired by the Islamic State group.
"It's a temporary ban," he said.
It hasn't been called for yet, nobody's done it. This is just a suggestion until we find out what is going on.
Trump also claimed that people had cheered the collapse of the World Trade Centre on 9/11.
With Trump due to visit Ireland, Irish Muslims say he is more than welcome to join them for a meal.
Shayk Dr Umar Al Qadri of the Islamic Educational and Cultural Centre Ireland in Blanchardstown says Trump would be welcome to sit for dinner if he wants.
"We might send him an invite for an iftar (an evening meal during Ramadan) when he comes here.
We would welcome him if he wanted to visit. It's an opportunity to exchange views.
"He should meet a Muslim and maybe visit a centre some time. Whatever he says, he hasn't dealt with Muslim people.
"You can only overcome the prejudice by interacting with people."
Al Qadri says that while some Irish people misunderstand the religion and those who practice it, the vast majority don't buy into Trump's rhetoric.
Irish people are smart, he makes a joke of himself. But he's not just a regular person, he's running for US President.
"It would be worrying if he was elected, but now is the time for dialogue and interaction.
"People who are worried have only really heard about a small minority of Muslims. But you can only challenge that with dialogue and that's what the Muslim community has to do.
"The only way we can solve any problem is by sitting down and having a dialogue."