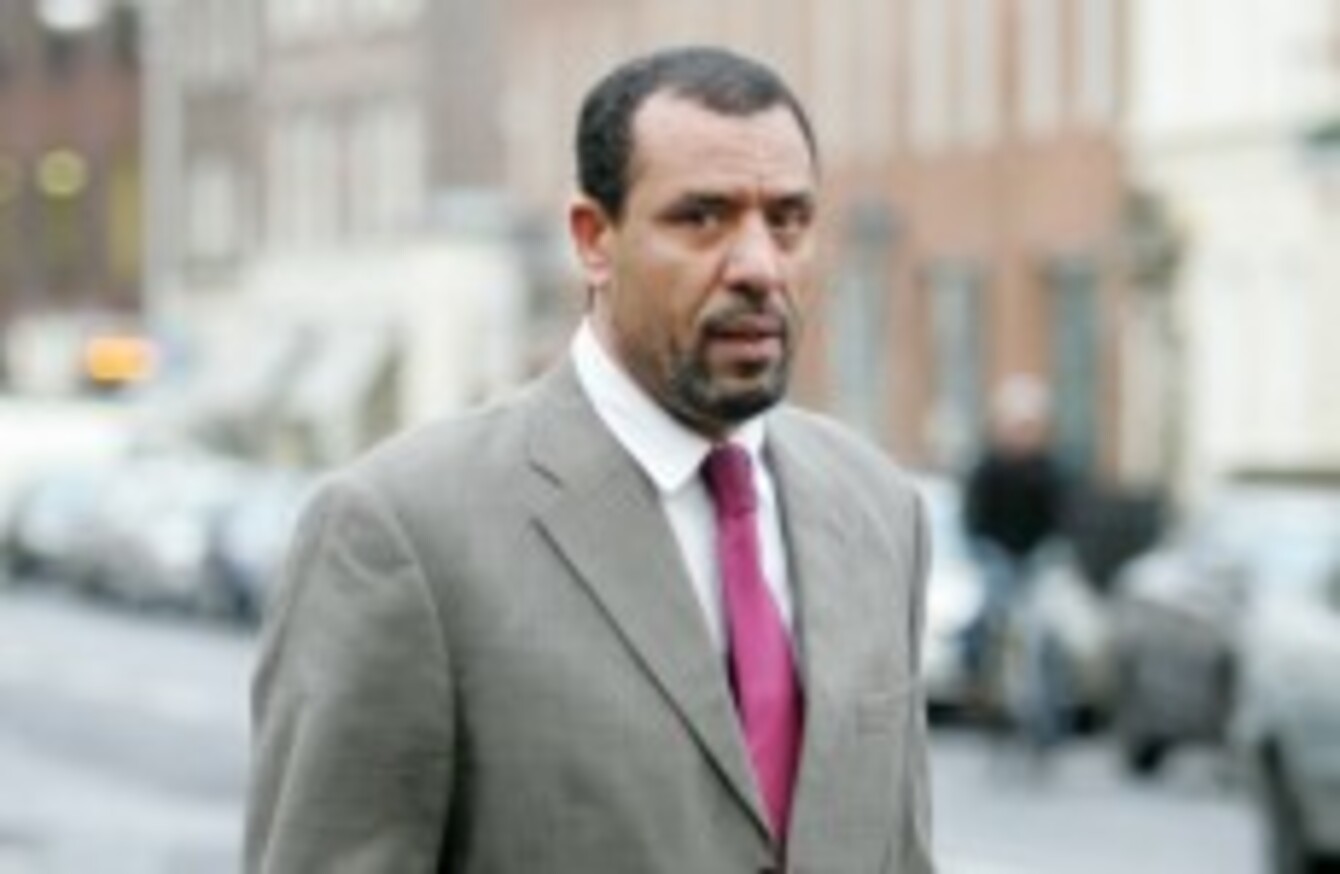 Image: Andy Delaney/Photocall Ireland
Image: Andy Delaney/Photocall Ireland
A TRINITY LECTURER and Muslim scholar has said that he would consider legal advice if a member of the Irish media retweets or publishes a cartoon of the Prophet Mohammed from Charlie Hebdo.
Dr Ali Selim, of the Islamic Cultural Centre of Ireland, made the comments following the shooting dead of 12 people at the offices of the satirical magazine Charlie Hebdo in Paris today.
When asked by Niall Boylan on 4FM if he (Boylan) retweeted the cartoon would his life be in danger, Dr Selim – who condemned the shootings – said:
"Not your life would be in danger but definitely we will check the Irish law and if there is any legal channel against you, we will take it," he said.
"It doesn't help for peaceful coexistence"
He said he would advise Irish journalists not to reprint the cartoon. "Because it doesn't help for peaceful coexistence," said Dr Selim. He described the cartoon as "an act of mockery".
"You can say love is stronger than hate but you can't portray the Prophet Mohammed. If the law gives you the right to do it, do it, if the law does not give you the right to do it, then don't do it," he said of the cartoon.
Asked if he would seek legal advice if any journalist in Ireland tweets or reprints the cartoon of the Prophet Mohammed, Dr Selim said 'Yes".
"Definitely if there is a legal action, I will take it. If you want to blame, blame the law," said Dr Selim.
"I am a great advocate of freedom of expression," said Dr Selim, adding that he encourages freedom of expression that does not give room for confrontation, that does not turn one person against another.
He said that if anyone is offended, they have the right to express their disapproval within the boundaries of the law within the State that they live in.
Listen to the interview here:
Source: BloodBoylan/SoundCloud