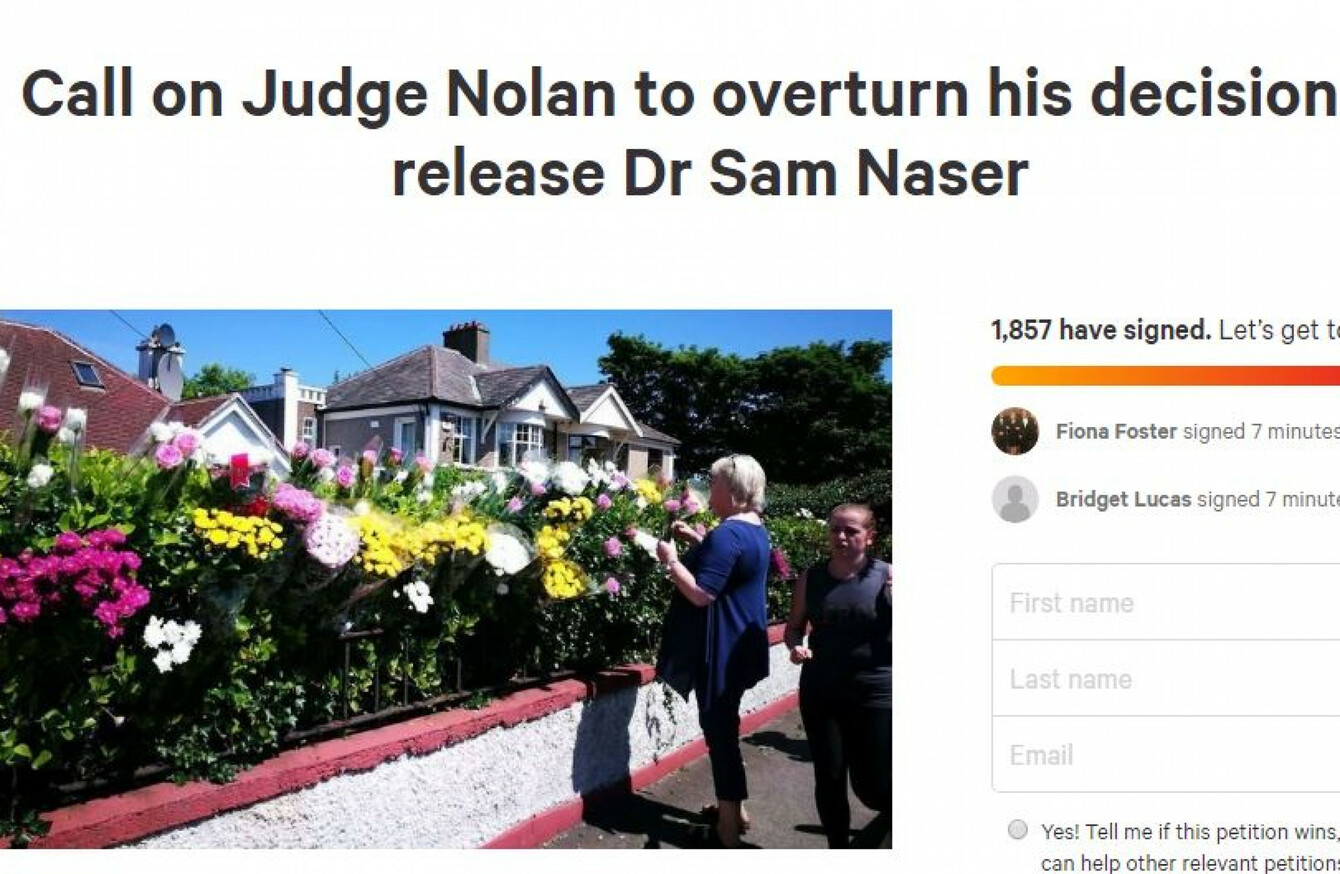 Image: Change.org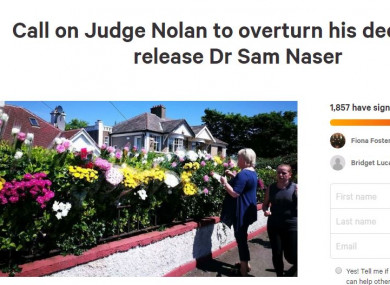 Image: Change.org
THE PATIENTS OF a highly regarded Dublin GP who admitted to avoiding thousands of euro in tax have expressed their shock at a judge's decision to impose a jail sentence.
Dr Bassam Naser (51), of Howth Road, Sutton, Dublin, pleaded guilty at Dublin Circuit Criminal Court to two charges of delivering an incorrect return in connection with his income tax affairs for the years 2006 and 2007.
Last week, he was sentenced to 16 months for dodging a payment of almost €100,000 in income tax.
Patients of Naser, nicknamed Dr Sam, have been calling into Liveline to express their shock at the sentencing.
"A lot of disbelief that our doctor is sitting in a jail cell at the moment and a lot of anger as well," one of his patients, Ciara McLoughlin, told Joe Duffy today.
She said that a meeting had been held in Howth last night to discuss the GP's sentencing, and that a lot of people were upset and disbelief.
We can't believe that someone of his calibre, with the amount of work that he does, has been sent to prison.
"He didn't even have a chance to put a protocol in place for regular patients" and for those who he might conduct house calls for, she said.
Another caller, Michael, who says he was in touch with Nasser's wife, says that the doctor "isn't doing well" in Mountjoy.
"I would have thought I had a special relationship with him, in that if I called him at any time of the day, weekends, or night or whatever, he would either arrive to your door within 30 minutes, or he'd ask you to come down to his surgery.
I didn't realise he had the same relationship with – it looks like – 2,000-3,000 other people in the community. This is a man that goes way beyond the call of duty in relation to his patients.
"Not alone is the family suffering, all of us patients are suffering," Margaret said.
An online petition set up by McLoughlin which calls on the judge to overturn his decision has reached over 1,800 signatures (it has a target of 2,500 signatures).