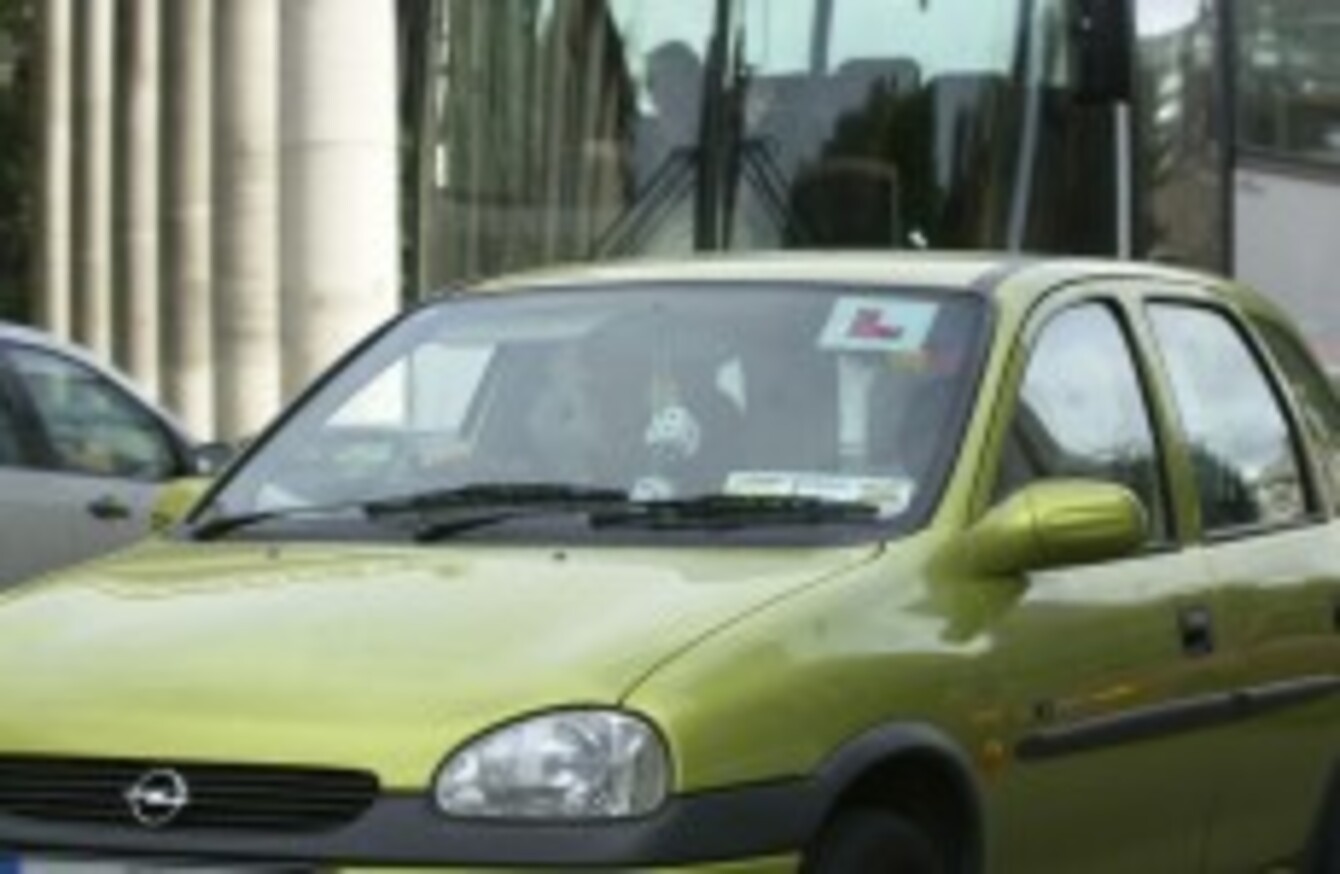 Image: PA Archive/Press Association Images
Image: PA Archive/Press Association Images
CHANGES TO THE driving test are to be trialled from next month.
The Road Safety Authority is planning to allow driving instructors to sit in on the test itself.
The initial pilot of the changes will take place in Waterford and Thurles over a 6 week period.
A letter from the RSA to driving instructors said they plan to proceed with the trial changes from 23 March to 1 May.
The RSA confirmed the move, saying that the objective was to bring together training and assessment.
Training and assessment 
It added that: "The objective of this initiative is to bring together two very important stages in a candidate's learning to drive experience – their training and assessment."
Instructors won't be allowed to interfere in the test and are intended to be there only to observe or as support.
Strict sanctions are said to be in place for any instructors breaching these rules.
Niall Dempsey from A-Class School of Motoring in Waterford said "if in any way you're found interfering with the test you'll get a warning and I believe you'll be suspended from accompanying anyone until they investigate it."
Instructors may charge for their time to sit in on the test.
Dempsey said "everyone probably will be charging for it so you'd really want to make sure it's to your advantage that someone's there."
Instructor charges 
However driving instructor Linda Dowling, who gives lessons in the other trial area in Thurles, said she would consider it an all-in price.
You've already set the price for the hire of the car and the use of the car for that time so it's not taking you out of your way.Maybe there would be something extra if they were in their own car.
She said that she hadn't thought massively about what she would charge and would wait to see what others are doing.
The test already costs €85 to take on top of the increased cost for learners brought about by the introduction of 12 mandatory lessons.
A National Consumer Agency survey in 2011 put the average cost of lessons at €33. If instructors were to charge for sitting in on the test as well it would bring the average cost of learning to drive to at least €514.
New rules 
Waterford-based Dempsey said that the new measures could be seen as a money grab.
However he stressed that "it's not required that the instructors have to accompany them. If they don't feel like they need it, it costs them nothing."
The main aims of the changes are to reduce the amount of complaints from those who fail the test and the amount of appeals. It also aims to provide further insights for the instructors into why their students are failing.
Tipperary instructor Linda Dowling said she's happy with the trial being in her area.
As instructors we've been looking for this facility for a long time.

Sometimes with our pupils this, that or the other happens on the test and it's unusual for that person to do that.

We don't know whether it's nerves or whether they have actually made those mistakes so if there is an extra pair of eyes in the car we can say 'oh yes I saw you do that there.