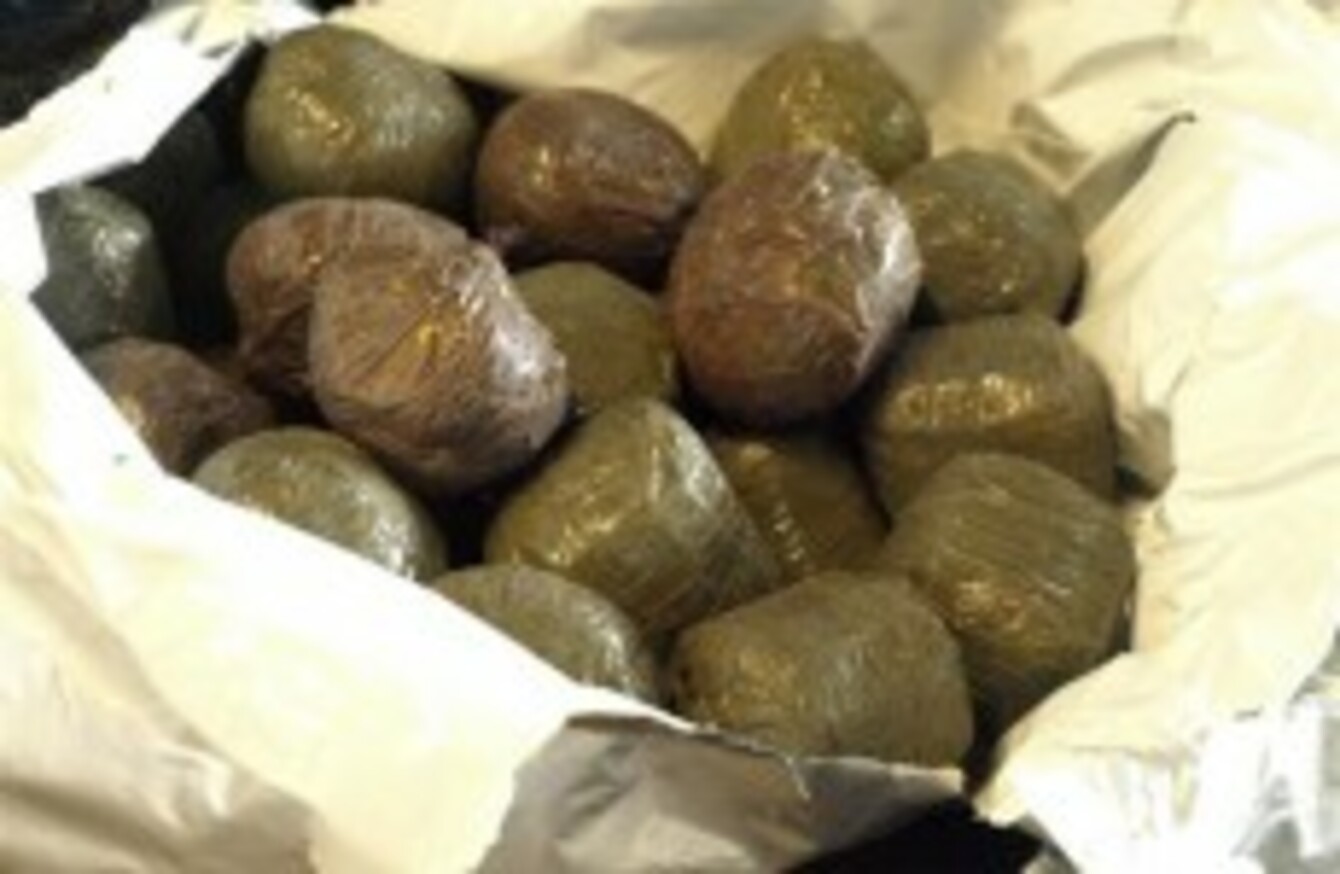 Image: photocall ireland
Image: photocall ireland
SIXTY-TWO PER CENT of recent users say they obtained their cannabis 'at the house of friends' the last time they used it, according to the latest all-island survey from the National Advisory Committee on Drugs and Alcohol.
The next highest category was 'a street or park' at 14 per cent, with eight per cent obtaining it at a bar or club. Additionally, six per cent said they had bought the drug at the house of a dealer, while four per cent ordered over the phone.
The findings are contained in the latest cannabis 'Drug Prevalence Survey' by the NACD, which covers 2010/2011.
Women were more likely to have obtained cannabis at a friend's house, according to the findings, at 74 per cent. They were also more likely to have ordered the drug by phone (six per cent versus three per cent).
Amongst the general public – six per cent of respondents reported having used cannabis in the past year, and three per cent in the past month.
Chairperson of the NACDA, Professor Catherine Comiskey said: "Cannabis continues to be the most commonly used illegal drug and lifetime use has increased but the frequency of use has decreased. The proportion of all adults reporting highest frequency use – 20 or more days in the month – has declined (from 24.4% to 13.9%)". She added:
The survey indicates that in the general population, people are quite tolerant of the use of cannabis for medicinal reasons, but less so for other use.
The report also found that there has been a marked switch from cannabis resin to herbal cannabis in the period, and that cannabis herb now dominates the market in Ireland.